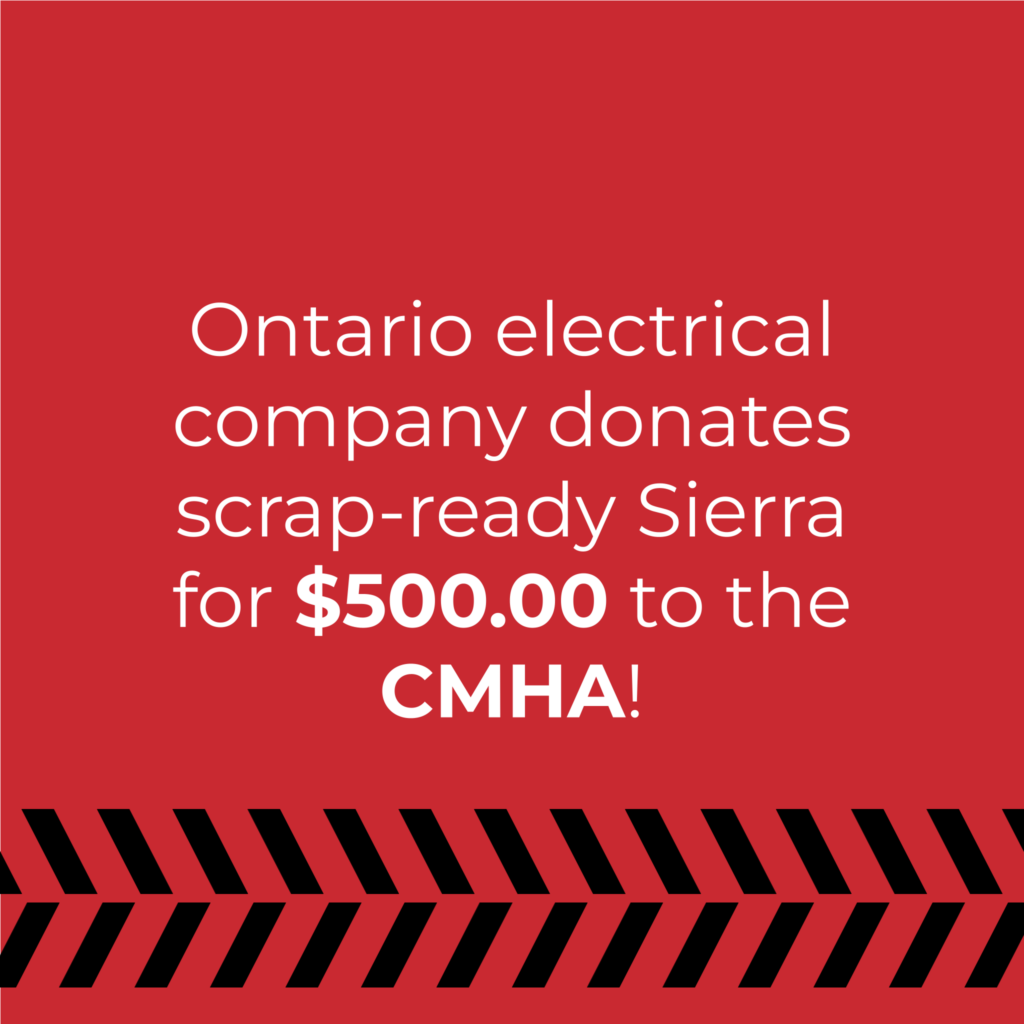 Mental health issues directly and indirectly affect all Canadians. Your car, van, SUV, truck, or motorcycle donation will help!
Fast facts | The Canadian Mental Health Association breaks it down
Mental health and mental illness: what is the difference?
Illness and health are often used interchangeably, but they are not the same thing.
"Mental health" is a concept similar to "physical health": it refers to a state of well-being. It includes our emotions, feelings of connection to others, our thoughts and feelings, and being able to manage life's highs and lows.
The presence or absence of a mental illness is not a predictor of being healthy mentally; someone without a mental illness could have poor mental health, just as a person with a mental illness could have excellent mental health.
Read more on the CMHA website!
What does this have to do with me?
It has really only been in my lifetime that we have started talking openly about this aspect of our wellbeing. If you are a little older, you may well remember a time when feelings simply were not discussed. Maintaining composure and bottling things up were signs of strength. We have moved beyond that, now. There is a growing permission to name what is true for all of us: we are resilient; we are vulnerable.
Our emotional and processing health needs the same attention we might give a tummy ache, a broken leg, or a migraine. Minding our emotions and overall wellbeing is as important as taking care of our cardiovascular system.
In wobbly times like these, turning attention inward is important. We are learning to take care of our self — maybe with some of the same compassion we are quick to offer each other!
How can I help my loved ones?
And that compassion that you so readily turn toward your friends and family is important. Do you need to tag in some extra support? Here are a few of the charities that we work alongside through vehicle donation:
Your local chapter of the CMHA
Breaking Free Foundation
Crisis Intervention & Suicide Prevention Centre of BC
Horizons For Youth
Kids Help Phone
Mental Health Foundation
Sunshine Therapy Dogs
Umbrella Society for Addictions & Mental Health
Westman Mental Wellness & Suicide Prevention
Your local Distress Centre
How you can help your mental health charity today
Perhaps you would like to give the cause you love a little extra back up? The charities named above are just a few — your car, you choice! You can gift your vehicle to ANY Canadian charity. Aid the work of the cause you love by donating your car, truck, van, SUV, or motorcycle. Re-sold or recycled, it will bring a valuable donation. The tow is always free. Moreover, you will receive a tax receipt from your charity, too!
Not quite ready to donate? Follow us on Facebook, Instagram, or Twitter! There you will get an overall feel for how we care for each other and our charities. This is a caring community, here to serve you.