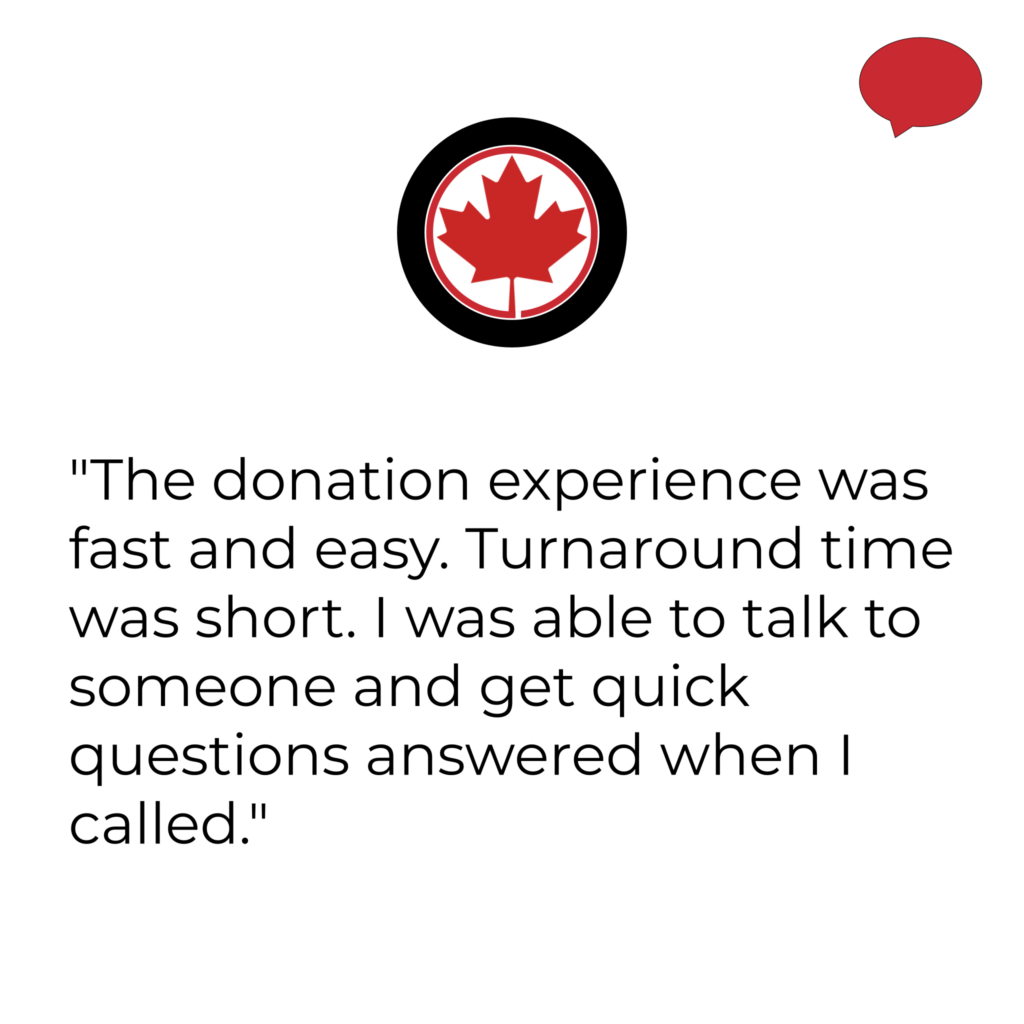 Donor feedback is fuel here at Donate a Car Canada! Car donation reviews remind us of just how important this heart work is.
Five star car donation reviews say it all
We love our work! Our car donation reviews reflect that care. For over ten years we have been serving Canadian causes. Donors like you have given thousands of cars, trucks, vans, SUVs, and motorcycles. You have donated boats and snowmobiles, too. Motorized scooters and wheelchairs? Why not!
Car donation reviews are an exciting way for us to gauge how service is landing with donors like you. The kind of care the donor received is immediately apparent. We aim for 100% satisfaction! Moreover, has the charity received a sturdy monetary donation? Then we have done the work well!
Curious to hear more? Get a sense of what the donation experience is really like by checking out our website testimonials and Google Reviews .
A little donor care goes a long way
Here' what one donor had to offer in response to her Grand Am donation experience,
"I definitely found the donation of my car experience to be very positive
and I am already recommending it to others. The process was very efficient
and quick. The Online form was easy to understand and complete and upon
submitting it, I received an email response very quickly, which clearly
outlined the process.
Within a day or two, I received a call from your Agent, a very pleasant
man, who said the tow truck driver would phone me the following morning. As
promised, I received the call the next morning and was given a time frame
for that afternoon that my car would be picked up. The tow truck driver
arrived in a timely manner, was friendly and polite and although it was
pouring rain, he remained cheerful, which I appreciated. He removed the
license plates for me, hooked my car up, took care of the paperwork and
drove off with my car in tow.
It's hard to believe that everything went as smoothly as was outlined on
the website, in the emails and phone calls I received. I was pleased with
everything and I am so happy that this is the organization I selected. I
had googled 'How to donate a car to charity,' and DONATE A CAR CANADA stood
out as a very credible website and I am so incredibly impressed and
thankful that this all worked out so well. Thank you so much!"
Ready to give to your charity in this unique way?
Donating a car, truck, van, SUV, or motorcycle is easy. Just click the button below. It will take you to an online donation form. The form takes 5 – 10 minutes to fill out. You will have the opportunity to choose ANY Canadian charity. And we will take it from there! Your tow will be free. You will receive a tax receipt for the net proceeds of the car's value. Most importantly, the charity you love will benefit with the monetary outcome.
Any charity. Auction-ready vehicles. Scrap cars. Every gift counts!
Not quite ready to donate? Follow us on Facebook, Instagram, or Twitter! There you will get an overall feel for how we care for each other and our charities. This is a caring community, here to serve you.