Vehicle Donation – Opening the Doors to Charities Nationwide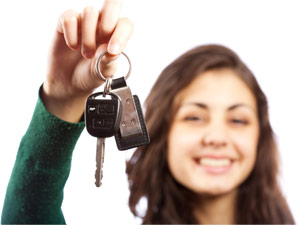 Donate my car
Donate a Car Canada makes it easy for ANY Canadian Charity to benefit from vehicle donations nationwide. Most charities are not set up to directly receive vehicles as a form of donation. The process is too complicated, time consuming, and costly for them, thus making it a difficult or impossible form of fundraising.
Our simple process makes it possible for more charities to benefit from the generosity of donors like you. We expertly handle all aspects of processing your used cars, send the net sale proceeds to the charity, and then you receive a tax-deductible receipt within 2 weeks of them receiving your gift.
---
---
All Charities
SCAT Street Cat Rescue Program

Street Cat Rescue is a registered charitable organization whose focus is rescuing at risk cats and kittens living on the streets of Saskatoon. Our harsh weather and no-roaming bylaws, along with all the 'usual' risks to outdoor cats, make survival difficult. We focus on the most vulne

...

rable, including pregnant cats, kittens, and those with injuries or medical problems requiring urgent vet care.

Donate Now

MS Society of Canada

A leader in finding a cure for multiple sclerosis and enabling people affected by MS to enhance their quality of life.

Donate Now

Alberta Institute for Wildlife Conservation

The AIWC provides comprehensive and humane rescue and rehabilitation for injured, orphaned, or ill wildlife native to Alberta for release back into the wild. We promote awareness of wildlife issues through engaging education programs; Research issues that improve rehabilitation protocols; and hel

...

p people co-exist with wildlife by providing humane solutions for wildlife 'invasions' on personal property.

Donate Now

Diabetes Canada

Diabetes Canada leads the fight against diabetes by helping those affected by diabetes live healthy lives, preventing the onset and consequences of diabetes, and discovering a cure.

Donate Now

Canadian Cancer Society

The Canadian Cancer Society is a national, community-based organization of staff and volunteers whose mission is the eradication of cancer and the enhancement of the quality of life of people living with cancer. At the Canadian Cancer Society, we are committed to improving and saving lives. T

...

hat's why we are always looking for new ways to prevent cancer, find it early and treat it more successfully. It's why we're always ready to give people with cancer the help and support they need to lead more fulfilling lives.

Donate Now

Blue Mountain Watershed Trust Foundation

The Blue Mountain Watershed Trust Foundation (the Watershed Trust), Ontario's first watershed trust, was formed in 1994 to protect natural areas in Collingwood and the Blue Mountains from development pressures of many kinds. Since then, we have been instrumental in preserving and protecting

...

our remaining wild places.

Donate Now

Canadian Mental Health Association Ontario

CMHA Ontario achieves its mission by being a leader in the evolution of Ontario's mental health and addictions system. We contribute our knowledge, resources and skills to provincial policy development and implementation. We promote mental health in collaboration with others. We further equ

...

itable access to mental health services and champion the reduction of mental health disparities. And we serve our branches in building their governance and leadership capacities.

Donate Now

Canadian Mental Health Association Windsor-Essex County

To enhance and promote the mental health of all persons and support the resilience and recovery of people experiencing mental illness in our community through education, prevention, advocacy and services.

Donate Now

Alberta Cancer Foundation

Raises and receives funds on behalf of 17 treatment centres in our province. ACF funding supports cancer research, patient education and financial assistance programs, equipment and technology acquisition, and cancer care programs.

Donate Now

Calgary Humane Society

10,000 animals per year in distress or crisis depend upon the Calgary Humane Society for shelter, veterinary care, placement in a new home and protection.

Donate Now
Giving You the Power of Choice!
Supporting charitable organizations is a valued and respected part of our Canadian society. We are drawn to specific charities and causes for personal reasons, and Donate a Car Canada gives you the power of choice in making your generous donation. With many charities to choose from, you can feel satisfied in knowing that you are contributing to the charity that is closest to your heart.
If you wish to donate your vehicle to a registered charity that is not on our list, simply add your request during your vehicle submission process.
Here's What Our Charities Have to Say!
Calgary Humane Society's experience with Donate a Car has been wonderful. The vehicle donation process seems very straightforward for those contemplating donating their vehicle, we receive consistent, clear reporting from Donate a Car so we can then follow up with donors and ensure we can thank and steward them for their support. We have found the Donate a Car experience for Calgary Humane Society to be very beneficial and straightforward and one that has helped CHS fulfill its mission to help as many animals as we can through ongoing financial support from caring individuals who choose to donate via Donate a Car.