Vehicle Donation – Opening the Doors to Charities Nationwide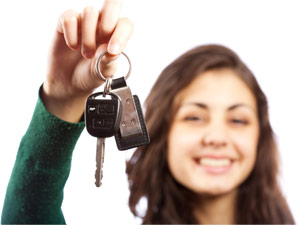 Donate my car
Donate a Car Canada makes it easy for ANY Canadian Charity to benefit from a vehicle donation nationwide. Most charities are not set up to directly receive vehicles as a form of donation. The process is too complicated. It is time consuming, and costly for them the charity. This makes it a difficult or impossible form of fundraising.
Our simple process makes it possible for more charities to benefit from the generosity of donors like you. We expertly handle all aspects of processing your used cars so that we can send the net sale proceeds to the charity. Then you receive a tax-deductible receipt within 1 week of them receiving your gift.
---
---
All Charities
ALS Society of Canada

The ALS Society is committed to: Support research towards a cure for ALS. Support provincial ALS societies in their provision of quality care for persons living with ALS. Build public awareness of ALS and its impact.

Donate Now

BC Children's Hospital Foundation

We work with children, families, caregivers and hundreds of thousands of British Columbians each year to raise funds to support child health.

Donate Now

Big Brothers of Greater Vancouver Foundation

Our Vision To put a mentor into the life of every child and youth who needs one. Our Mission We support child and youth development through essential volunteer-led mentoring programs.

Donate Now

Big Brothers Big Sisters Victoria and Area

BBBS creates individual and group mentoring relationships amongst adults and youth. Mentorship is a two-way, learning and development partnership where the young person needs are placed at the centre. Mentoring is an important way to give youth experience with these essential back-and-forth rela

...

tionships, developing them into healthy young people better able to deal with and overcome life's adversities.

Donate Now

Variety - The Children's Charity of BC

Variety – the Children's Charity steps in where health care ends, providing direct help to children with special needs in BC. For over 50 years, Variety has ensured that children have the support to reach their potential and thrive.

Donate Now

BC SPCA

To protect & enhance the quality of life for domestic, farm & wild animals in British Columbia. The BC SPCA offers a wide range of services including rescue & adoption, cruelty investigations, promotion of farm animal welfare, & humane education.

Donate Now

Knowledge Network Corporation

Knowledge Network is BC's public broadcaster, offering thought-provoking documentaries, extraordinary arts and culture, acclaimed dramas and trusted children's programs to all British Columbians - commercial-free. Help build communities that are informed and inspired.

Donate Now

The Langham Partnership - Canada

OUR VISION is to see churches in the Majority World equipped for mission and growing to maturity in Christ through the ministry of pastors and leaders who believe, teach and live by the Word of God. OUR MISSION is to strengthen the ministry of the Word of God through: 1. Nurturing national

...

movements for training in biblical preaching (Langham Preaching); 2. Multiplying the creation and distribution of evangelical literature (Langham Literature); and 3. Strengthening the theological training of pastors and leaders by qualified evangelical teachers (Langham Scholars).

Donate Now

Heart and Stroke Foundation

The Heart and Stroke Foundation, a volunteer-based health charity, leads in eliminating heart disease and stroke and reducing their impact through the advancement of research and its application; the promotion of healthy living; and advocacy. The heart and / Icon and the Heart&Stroke word

...

mark are trademarks of the Heart and Stroke Foundation of Canada used under license.

Donate Now

Alberta Cancer Foundation

Raises and receives funds on behalf of 17 treatment centres in our province. ACF funding supports cancer research, patient education and financial assistance programs, equipment and technology acquisition, and cancer care programs.

Donate Now
Giving You the Power of Choice!
Supporting charitable organizations is a valued and respected part of our Canadian society. Of course, we are all drawn to specific charities and causes for personal reasons. Donate a Car Canada gives you the power of choice in making your generous donation. With any charity to choose from, you can feel satisfied in knowing that you are contributing to the charity that is closest to your heart.
If you wish to donate your vehicle to a registered charity that is not on our list, simply add your request during your vehicle submission process.
Here's What Our Charities Have to Say!
Calgary Humane Society's experience with Donate a Car has been wonderful. The vehicle donation process seems very straightforward for those contemplating donating their vehicle. We receive consistent, clear reporting from Donate a Car so we can then follow up with donors and ensure we can thank and steward them for their support. We have found the Donate a Car experience for Calgary Humane Society to be very beneficial and straightforward and one. It has helped CHS fulfill its mission to help as many animals as we can. All this through ongoing financial support from caring individuals who choose to donate via Donate a Car.  Calgary Humane Society