Vehicle Donation – Opening the Doors to Charities Nationwide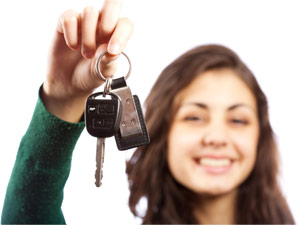 Donate my car
Donate a Car Canada makes it easy for ANY Canadian Charity to benefit from vehicle donations nationwide. Most charities are not set up to directly receive vehicles as a form of donation. The process is too complicated, time consuming, and costly for them, thus making it a difficult or impossible form of fundraising.
Our simple process makes it possible for more charities to benefit from the generosity of donors like you. We expertly handle all aspects of processing your used cars, send the net sale proceeds to the charity, and then the charity mails you the tax receipt.
---
---
All Charities
Community Care of St. Catharines & Thorold

We compassionately provide vital services and assistance to individuals and families that meet their basic needs and help bridge their journey to self sufficiency.

Donate Now

Alberta Cancer Foundation

Raises and receives funds on behalf of 17 treatment centres in our province. ACF funding supports cancer research, patient education and financial assistance programs, equipment and technology acquisition, and cancer care programs.

Donate Now

Harvest House Ministries of Ottawa-Carleton

The Mission of Harvest House Ministries is to rehabilitate young men who are chemically dependent, to instill in them self-discipline, and to reintegrate them into society by an inner change brought about by faith in Jesus Christ.

Donate Now

Stollery Children's Hospital Foundation

Everything we do is for the kids. Your donation to the Stollery Children's Hospital Foundation helps more than 150,000 children to heal and to be treated in a world-class hospital each year.

Donate Now

Children's Wish Foundation of Canada

The Children's Wish Foundation of Canada works with the community to provide children with high risk life threatening illnesses the opportunity to realize their most heartfelt wish.

Donate Now

Camp Trillium

Camp Trillium (officially The Trillium Childhood Cancer Support Centre) offers year-round recreational experiences to bring children with cancer and their families together. We work to provide an environment that normalizes relationships and experiences, helping them in the healing process and en

...

hancing their quality of life.

Donate Now

Vancouver Rape Relief and Women's Shelter

Vancouver Rape Relief and Women's Shelter is committed to advocating for women's equality. Our centre works as an active force dedicated to challenge the social attitudes, laws and institutional procedures that perpetuate male violence against women and children.

Donate Now

Youth for Christ Canada

YFC reaches young people everywhere, working together with the local church and other like-minded partners to raise up lifelong followers of Jesus who lead by their godliness in lifestyle, devotion to the Word of God and prayer, passion for sharing the love of Christ and commitment to social invo

...

lvement.

Donate Now

Kidney Cancer Canada Association

To improve the lives of those affected by kidney cancer across Canada by advocating for access to new treatments, promoting research and providing support, information and education.

Donate Now

BC SPCA

To protect & enhance the quality of life for domestic, farm & wild animals in British Columbia. The BC SPCA offers a wide range of services including rescue & adoption, cruelty investigations, promotion of farm animal welfare, & humane education.

Donate Now
Giving You the Power of Choice!
Supporting charitable organizations is a valued and respected part of our Canadian society. We are drawn to specific charities and causes for personal reasons, and Donate a Car Canada gives you the power of choice in making your generous donation. With many charities to choose from, you can feel satisfied in knowing that you are contributing to the charity that is closest to your heart.
If you wish to donate your vehicle to a registered charity that is not on our list, simply add your request during your vehicle submission process.
We will contact the charity and make them aware of their pending vehicle donation. Please note that you will need to select an alternative organization in the event that your requested charity does not wish to participate in the vehicle donation program.
Here's What Our Charities Have to Say!
Calgary Humane Society's experience with Donate a Car has been wonderful. The vehicle donation process seems very straightforward for those contemplating donating their vehicle, we receive consistent, clear reporting from Donate a Car so we can then follow up with donors and ensure we can thank and steward them for their support. We have found the Donate a Car experience for Calgary Humane Society to be very beneficial and straightforward and one that has helped CHS fulfill its mission to help as many animals as we can through ongoing financial support from caring individuals who choose to donate via Donate a Car.