Vehicle Donation – Opening the Doors to Charities Nationwide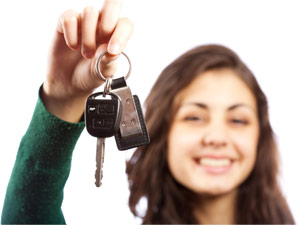 Donate my car
Donate a Car Canada makes it easy for ANY Canadian Charity to benefit from a vehicle donation nationwide. Most charities are not set up to directly receive vehicles as a form of donation. The process is too complicated. It is time consuming, and costly for them the charity. This makes it a difficult or impossible form of fundraising.
Our simple process makes it possible for more charities to benefit from the generosity of donors like you. We expertly handle all aspects of processing your used cars so that we can send the net sale proceeds to the charity. Then you receive a tax-deductible receipt within 1 week of them receiving your gift.
---
---
All Charities
After Breast Cancer

After Breast Cancer was set up to ensure that women have access to basic needs and to provide mastectomy bras, mastectomy camisoles and breast prostheses to women who are financially unable to afford them. The majority of breast cancer organizations focus on Research, and the Cure for breast canc

...

er. After Breast Cancer focuses on women who have survived, women who don't have insurance, women who cannot have their basic needs met after a mastectomy or lumpectomy surgery. As the survival rates improve, additional resources that support a woman's Quality of Life ("QOL") after breast cancer are required to assist women with the various issues that arise during and after treatment.

Donate Now

Covenant House Vancouver

Providing love and hope to Vancouver's street youth. We help youth aged 16 to 24 who have fled physical, emotional and/or sexual abuse; those who have been forced from their homes; and those who have aged out of foster care.

Donate Now

Kidney Cancer Canada

To improve the lives of those affected by kidney cancer across Canada by advocating for access to new treatments, promoting research and providing support, information and education.

Donate Now

Society of Saint-Vincent de Paul

To live the Gospel message by serving Christ in the poor with love, respect, justice and joy.

Donate Now

Heart and Stroke Foundation

The Heart and Stroke Foundation, a volunteer-based health charity, leads in eliminating heart disease and stroke and reducing their impact through the advancement of research and its application; the promotion of healthy living; and advocacy. The heart and / Icon and the Heart&Stroke word

...

mark are trademarks of the Heart and Stroke Foundation of Canada used under license.

Donate Now

Hope Mission

"Hope begins with a meal." For people who are hungry & homeless, Hope Mission is a place to find a hot meal, a warm bed, & programs that help people get back on their feet. For kids who are hungry & at-risk, a hot meal & a program of physical activity & mentorship

...

is the beginning of a bright future.

Donate Now

Canadian Warplane Heritage Museum

The Canadian Warplane Heritage Museum was founded in 1972 and is a non-profit organization whose mandate is to acquire, document, preserve and maintain a complete collection of aircraft that were flown by Canadians and the Canadian military from the beginning of World War II to the present. Our r

...

ole is to preserve the artifacts, books, periodicals and manuals relating to this mandate. The Museum now houses almost 50 aircraft, an extensive aviation Gift Shop and Exhibit Gallery.

Donate Now

Ronald McDonald House Charities South Central Ontario

To provide a warm, compassionate and safe 'home away from home' for families of seriously ill children who are receiving treatment at our local children's hospital.

Donate Now

Windsor/Essex County Humane Society

The Windsor/Essex County Humane Society is a safe refuge offering rescue and relief for animals in need – providing compassionate care, treatment, and rehabilitation. By reuniting lost animals with their families, adopting animals into forever homes, and providing assistance with spay/neute

...

r we offer them a second chance at life. We are leaders in the community working with others to eliminate all forms of animal suffering caused by overpopulation, neglect, ignorance, and abuse.

Donate Now

BC SPCA

To protect & enhance the quality of life for domestic, farm & wild animals in British Columbia. The BC SPCA offers a wide range of services including rescue & adoption, cruelty investigations, promotion of farm animal welfare, & humane education.

Donate Now
Giving You the Power of Choice!
Supporting charitable organizations is a valued and respected part of our Canadian society. Of course, we are all drawn to specific charities and causes for personal reasons. Donate a Car Canada gives you the power of choice in making your generous donation. With any charity to choose from, you can feel satisfied in knowing that you are contributing to the charity that is closest to your heart.
If you wish to donate your vehicle to a registered charity that is not on our list, simply add your request during your vehicle submission process.
Here's What Our Charities Have to Say!
Calgary Humane Society's experience with Donate a Car has been wonderful. The vehicle donation process seems very straightforward for those contemplating donating their vehicle. We receive consistent, clear reporting from Donate a Car so we can then follow up with donors and ensure we can thank and steward them for their support. We have found the Donate a Car experience for Calgary Humane Society to be very beneficial and straightforward and one. It has helped CHS fulfill its mission to help as many animals as we can. All this through ongoing financial support from caring individuals who choose to donate via Donate a Car.  Calgary Humane Society