Vehicle Donation – Opening the Doors to Charities Nationwide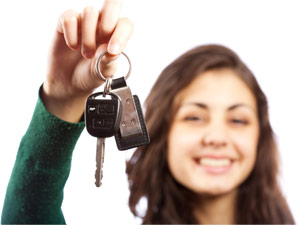 Donate my car
Donate a Car Canada makes it easy for ANY Canadian Charity to benefit from vehicle donations nationwide. Most charities are not set up to directly receive vehicles as a form of donation. The process is too complicated, time consuming, and costly for them, thus making it a difficult or impossible form of fundraising.
Our simple process makes it possible for more charities to benefit from the generosity of donors like you. We expertly handle all aspects of processing your used cars, send the net sale proceeds to the charity, and then the charity mails you the tax receipt.
---
---
All Charities
Youth Empowerment and Support Services YESS

Empowering youth from difficult realities. YESS is a relentlessly dedicated not-for-profit organization that shapes the future of Edmonton by supporting youth facing difficult realities. YESS offers distinct and invaluable services through a variety of channels that range from immediate emergenc

...

y shelter to ongoing support programs and individual guidance.

Donate Now

Leukemia & Lymphoma Society of Canada

The mission of The Leukemia & Lymphoma Society of Canada (LLSC) is: Cure leukemia, lymphoma, Hodgkin's disease and myeloma, and improve the quality of life of patients and their families.

Donate Now

Calgary Humane Society

10,000 animals per year in distress or crisis depend upon the Calgary Humane Society for shelter, veterinary care, placement in a new home and protection.

Donate Now

Oakville & Milton Humane Society

Oakville & Milton Humane Society Vision: Providing the highest levels of services and support to the animals and residents by engaging the diverse communities we serve.

Donate Now

The War Amps

Since 1918, The War Amps has been committed to improving the lives of war amputee veterans and all Canadian amputees, including children. The War Amps is able to operate its many programs, like the Child Amputee (CHAMP) Program, through donations from the public to the Key Tag and Address Label

...

Service.

Donate Now

Canadian Cancer Society

The Canadian Cancer Society is a national, community-based organization of staff and volunteers whose mission is the eradication of cancer and the enhancement of the quality of life of people living with cancer. At the Canadian Cancer Society, we are committed to improving and saving lives. T

...

hat's why we are always looking for new ways to prevent cancer, find it early and treat it more successfully. It's why we're always ready to give people with cancer the help and support they need to lead more fulfilling lives.

Donate Now

PREP Program

The PREP Program is a resource centre providing therapy and educational services to enable individuals with Down syndrome to integrate successfully in home, school and community life.

Donate Now

Winnipeg Humane Society

Winnipeg Humane Society's Mission is to protect animals from suffering and to promote their welfare and dignity.

Donate Now

Kidney Cancer Canada

To improve the lives of those affected by kidney cancer across Canada by advocating for access to new treatments, promoting research and providing support, information and education.

Donate Now

Covenant House Vancouver

Providing love and hope to Vancouver's street youth. We help youth aged 16 to 24 who have fled physical, emotional and/or sexual abuse; those who have been forced from their homes; and those who have aged out of foster care.

Donate Now
Giving You the Power of Choice!
Supporting charitable organizations is a valued and respected part of our Canadian society. We are drawn to specific charities and causes for personal reasons, and Donate a Car Canada gives you the power of choice in making your generous donation. With many charities to choose from, you can feel satisfied in knowing that you are contributing to the charity that is closest to your heart.
If you wish to donate your vehicle to a registered charity that is not on our list, simply add your request during your vehicle submission process.
We will contact the charity and make them aware of their pending vehicle donation. Please note that you will need to select an alternative organization in the event that your requested charity does not wish to participate in the vehicle donation program.
Here's What Our Charities Have to Say!
Calgary Humane Society's experience with Donate a Car has been wonderful. The vehicle donation process seems very straightforward for those contemplating donating their vehicle, we receive consistent, clear reporting from Donate a Car so we can then follow up with donors and ensure we can thank and steward them for their support. We have found the Donate a Car experience for Calgary Humane Society to be very beneficial and straightforward and one that has helped CHS fulfill its mission to help as many animals as we can through ongoing financial support from caring individuals who choose to donate via Donate a Car.