Vehicle Donation – Opening the Doors to Charities Nationwide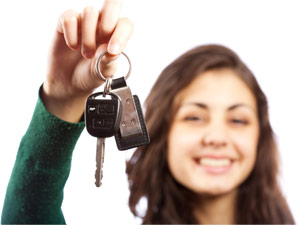 Donate my car
Donate a Car Canada makes it easy for ANY Canadian Charity to benefit from vehicle donations nationwide. Most charities are not set up to directly receive vehicles as a form of donation. The process is too complicated, time consuming, and costly for them, thus making it a difficult or impossible form of fundraising.
Our simple process makes it possible for more charities to benefit from the generosity of donors like you. We expertly handle all aspects of processing your used cars, send the net sale proceeds to the charity, and then the charity mails you the tax receipt.
---
---
All Charities
Because I Am A Girl

Because I am a Girl is a global initiative working to end gender inequality and promote girls' rights.

Donate Now

Canadian Cancer Society

In February 2017 the Canadian Cancer Society(CCS) and Canadian Breast Cancer Foundation (CBCF) finalized a ground breaking merger. This consolidation is unprecedented in the Canadian non-profit sector and allows CCS and CBCF to amplify the impact of donor dollars on our mission spend. We are a na

...

tional, community-based organization of volunteers whose mission is the eradication of cancer and the enhancement of the quality of life for people living with the disease. Quite simply, together we are stronger!

Donate Now

Knowledge Network Corporation

Knowledge Network is BC's public broadcaster, offering thought-provoking documentaries, extraordinary arts and culture, acclaimed dramas and trusted children's programs to all British Columbians - commercial-free. Help build communities that are informed and inspired.

Donate Now

A Better World Canada

Our vision is to create a better world. Our mission is to deliver sustainable foundations needed to improve lives, in partnerships with local community leaders, development organizations and government ministries.

Donate Now

Team Rubicon Canada

Team Rubicon unites the skills and experiences of military veterans with first responders to rapidly deploy emergency response teams.

Donate Now

Dr. Jay Children's Grief Centre

The Dr. Jay Charitable Foundation provides Palliative Care funding and support for children, helping families face terminal illness with dignity and determination.

Donate Now

Youth for Christ Canada

YFC reaches young people everywhere, working together with the local church and other like-minded partners to raise up lifelong followers of Jesus who lead by their godliness in lifestyle, devotion to the Word of God and prayer, passion for sharing the love of Christ and commitment to social invo

...

lvement.

Donate Now

The Terry Fox Foundation

For over 30 years The Terry Fox Foundation has worked to achieve Terry's vision – a world without cancer. Our researchers, our staff and our thousands of volunteers are determined to reach that goal. We strive daily to uphold Terry's ideals and values in everything we do &ndash

...

; and we always will. With a commitment to low overhead, our single goal is to raise funds for innovative cancer research.

Donate Now

BC Children's Hospital Foundation

We work with children, families, caregivers and hundreds of thousands of British Columbians each year to raise funds to support child health.

Donate Now

BC SPCA

To protect & enhance the quality of life for domestic, farm & wild animals in British Columbia. The BC SPCA offers a wide range of services including rescue & adoption, cruelty investigations, promotion of farm animal welfare, & humane education.

Donate Now
Giving You the Power of Choice!
Supporting charitable organizations is a valued and respected part of our Canadian society. We are drawn to specific charities and causes for personal reasons, and Donate a Car Canada gives you the power of choice in making your generous donation. With many charities to choose from, you can feel satisfied in knowing that you are contributing to the charity that is closest to your heart.
If you wish to donate your vehicle to a registered charity that is not on our list, simply add your request during your vehicle submission process.
We will contact the charity and make them aware of their pending vehicle donation. Please note that you will need to select an alternative organization in the event that your requested charity does not wish to participate in the vehicle donation program.
Here's What Our Charities Have to Say!
Calgary Humane Society's experience with Donate a Car has been wonderful. The vehicle donation process seems very straightforward for those contemplating donating their vehicle, we receive consistent, clear reporting from Donate a Car so we can then follow up with donors and ensure we can thank and steward them for their support. We have found the Donate a Car experience for Calgary Humane Society to be very beneficial and straightforward and one that has helped CHS fulfill its mission to help as many animals as we can through ongoing financial support from caring individuals who choose to donate via Donate a Car.