Vehicle Donation – Opening the Doors to Charities Nationwide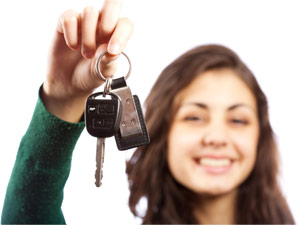 Donate my car
Donate a Car Canada makes it easy for ANY Canadian Charity to benefit from vehicle donations nationwide. Most charities are not set up to directly receive vehicles as a form of donation. The process is too complicated, time consuming, and costly for them, thus making it a difficult or impossible form of fundraising.
Our simple process makes it possible for more charities to benefit from the generosity of donors like you. We expertly handle all aspects of processing your used cars, send the net sale proceeds to the charity, and then you receive a tax-deductible receipt within 2 weeks of them receiving your gift.
---
---
All Charities
First Nations Child & Family Caring Society of Canada

Mission Statement Provide reconciliation-based public education, research and support to promote the safety and wellbeing of First Nations children, young people, families and Nations. Vision Statement Ensure First Nations children and their families have culturally based and equitable oppor

...

tunities to grow up safely at home, be healthy, get a good education and be proud of who they are.

Donate Now

Union Gospel Mission

UGM is an urban relief organization based in Vancouver's Downtown Eastside. With seven locations throughout Metro Vancouver and the city of Mission, UGM is positioned to help those who need it most. The heart of the Mission is to demonstrate God's transforming love, ease the burden of

...

the most vulnerable, rebuild the lives of the broken and offer dignity to those who feel cast aside.

Donate Now

Trellis Society for Community Impact

We work with children, youth and families to unlock their potential and support their growth. Our programs focus on improving access to resources, developing family and community supports and building the capacity to deal with future challenges

Donate Now

Kidney Cancer Canada

To improve the lives of those affected by kidney cancer across Canada by advocating for access to new treatments, promoting research and providing support, information and education.

Donate Now

Birthday Wonders

To improve and support the mental and emotional well-being of children living in homeless shelters by providing memorable personalized birthday parties and experiences and to relieve poverty by providing basic necessities of life.

Donate Now

Aunt Leah's Independent Lifeskills Society

For 30 years, Aunt Leah's Place has been helping kids in foster care and young mothers achieve a better future. We do this by providing guidance, supported housing, job training and coaching on essential life skills. We believe every individual deserves to feel safe, cared for, and have a s

...

ense of belonging. Unfortunately, this is not a reality for many teens in the foster care system. When they "age out" of government care at 19, they find themselves completely alone. Aunt Leah's often provides the only thread of care and continuity for youth whose lives are marked by abuse, neglect, abandonment and multiple foster home placements. Over the years, we have seen how support at this critical time can help these young people realize their potential while becoming resilient, independent adults.

Donate Now

Stollery Children's Hospital Foundation

Everything we do is for the kids. Your donation to the Stollery Children's Hospital Foundation helps more than 150,000 children to heal and to be treated in a world-class hospital each year.

Donate Now

Kids Cancer Care Foundation

The Kids Cancer Care Foundation of Alberta (KCC) is a charitable organization that helps build bridges of hope and pillars of support for families fighting childhood cancer. The Foundation helps Alberta children and families by providing funding and programs in four key areas: - Camp & Commu

...

nity - Pediatric Oncology Research - Clinical Support - KCC Derek Wandzura Memorial Scholarship

Donate Now

JDRF Canada

JDRF is the leading global organization funding type 1 diabetes (T1D) research. JDRF's mission is to accelerate life-changing breakthroughs to cure, prevent and treat T1D and its complications.

Donate Now

Arrowsmith Search & Rescue Society

Arrowsmith Search and Rescue is a group of dedicated volunteers who provide a vital lifeline to those who are lost or injured in the Arrowsmith region on Vancouver Island for over 50 years.

Donate Now
Giving You the Power of Choice!
Supporting charitable organizations is a valued and respected part of our Canadian society. We are drawn to specific charities and causes for personal reasons, and Donate a Car Canada gives you the power of choice in making your generous donation. With many charities to choose from, you can feel satisfied in knowing that you are contributing to the charity that is closest to your heart.
If you wish to donate your vehicle to a registered charity that is not on our list, simply add your request during your vehicle submission process.
Here's What Our Charities Have to Say!
Calgary Humane Society's experience with Donate a Car has been wonderful. The vehicle donation process seems very straightforward for those contemplating donating their vehicle, we receive consistent, clear reporting from Donate a Car so we can then follow up with donors and ensure we can thank and steward them for their support. We have found the Donate a Car experience for Calgary Humane Society to be very beneficial and straightforward and one that has helped CHS fulfill its mission to help as many animals as we can through ongoing financial support from caring individuals who choose to donate via Donate a Car.