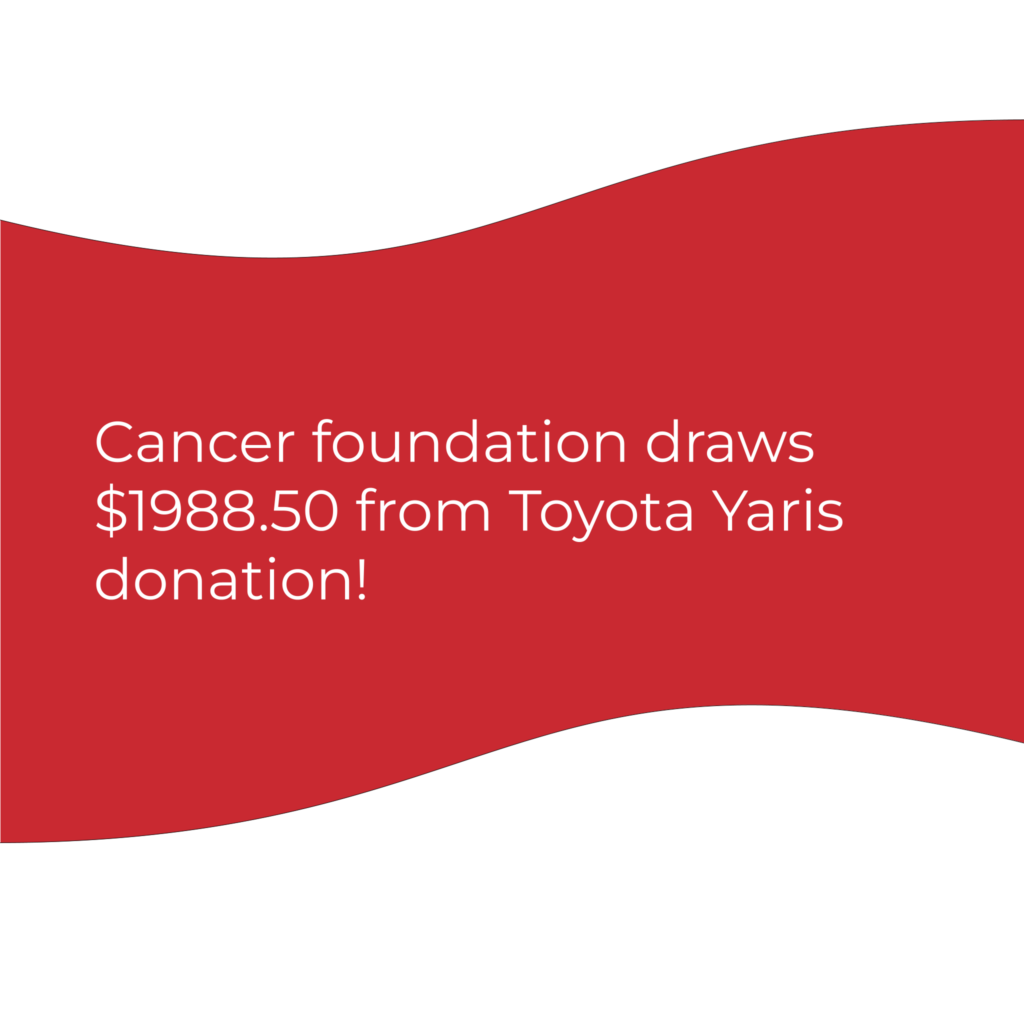 "Is it worth it to donate my car for cancer?" Car, truck, van, SUV, and motorcycle donors across Canada say, "Yes!"
Why would I donate my car for cancer?
Friends, how many of us have been closely affected by some form of cancer? Perhaps you have faced into a diagnosis yourself? Most certainly someone you love has gone toe-to-toe with one form of this disease or another.
According to the Canadian Cancer Society,
"Researchers estimated that there would be 233,900 new cancer cases and 85,100 cancer deaths in Canada in 2022. (The number of estimated new cases does not include non-melanoma skin cancer cases.)
Cancer is the leading cause of death in Canada and is responsible for 28.2% of all deaths."
Research, care, education, and all kinds of support are being capably tended in Canada! There are medical professionals, caregivers, and really smart people tackling this enormous issue. For us! One way we can participate in all of that Goodness? We can help fund programs that know how best to get after it! Vehicle donation is one generous way to do that.
Choosing a charity | Your car, your cause!
Donate a Car Canada is set up to serve ANY Canadian charity (and there are thousands of charities in our great country!). Many of them are specific to cancers of all sorts. Some organizations are dedicated to grief support. Children's cancers and related care are the heartwork of many. Others are all about research and finding cures. Here is a quick list of some of the charities you can keep in mind as you consider vehicle donation:
After Breast Cancer
Alberta Cancer Foundation (Tom Baker Cancer Centre, Cross Cancer Institute)
Bladder Cancer Canada
Canadian Cancer Society
CancerCare Manitoba
Cancer Assistance Program (CAP)
HopeSpring Cancer Support Centre
Kidney Cancer Canada
Leukemia and Lymphoma Society
Melanoma Network of Canada
Northern Cancer Foundation
Ottawa Regional Cancer Foundation
Ovarian Cancer Canada
Prevent Cancer Now-Hills of Erin Cancer Prevention Foundation
Princess Margaret Cancer Foundation
Prostate Cancer Foundation BC
Prostate Cancer Fight Foundation
Thyroid Cancer Canada
West Island Cancer Wellness Centre
Believe in the Gold
Camp Quality Canada
Candlelighters Simcoe
Childcan, the Childhood Cancer Research Association
Childhood Cancer Canada Foundation
Gaby Davis Foundation
Kids Cancer Care Foundation
Kids with Cancer Society of Northern Alberta
OPACC Ontario Parents Advocating for Children with Cancer
Wellspring Calgary
How do I donate my car for cancer?
This is the easy part! We have a 5 – 10 minute donation form all set up for you. Fill that in and hit the "complete" button. From there, it's all on us! We will make arrangements for your free pick-up. Our agents will send payment for your vehicle. If the car is recycled, we will see a set return on behalf of your charity of choice (this can be up to $600.00 in the current market). Our agent may be able to re-sell your donated vehicle! In that event, the limit is only as high as buyers are willing to bid!
When a donated car, truck, van, SUV, or motorcycle is put up for bids, the donation outcome can be hearty! This spring saw a donation of just under $2000.00 from one Yaris donor. This is the new normal! We are seeing wonderfully strong sale outcomes in our strangely disrupted re-sale market. This is a great benefit to the charity you love!
There is no cost to you, and there is never any cost to your charity.
We are so excited to work with you on your cancer car donation! We are a click or a call (1-877-250-4904) away and happy to assist.