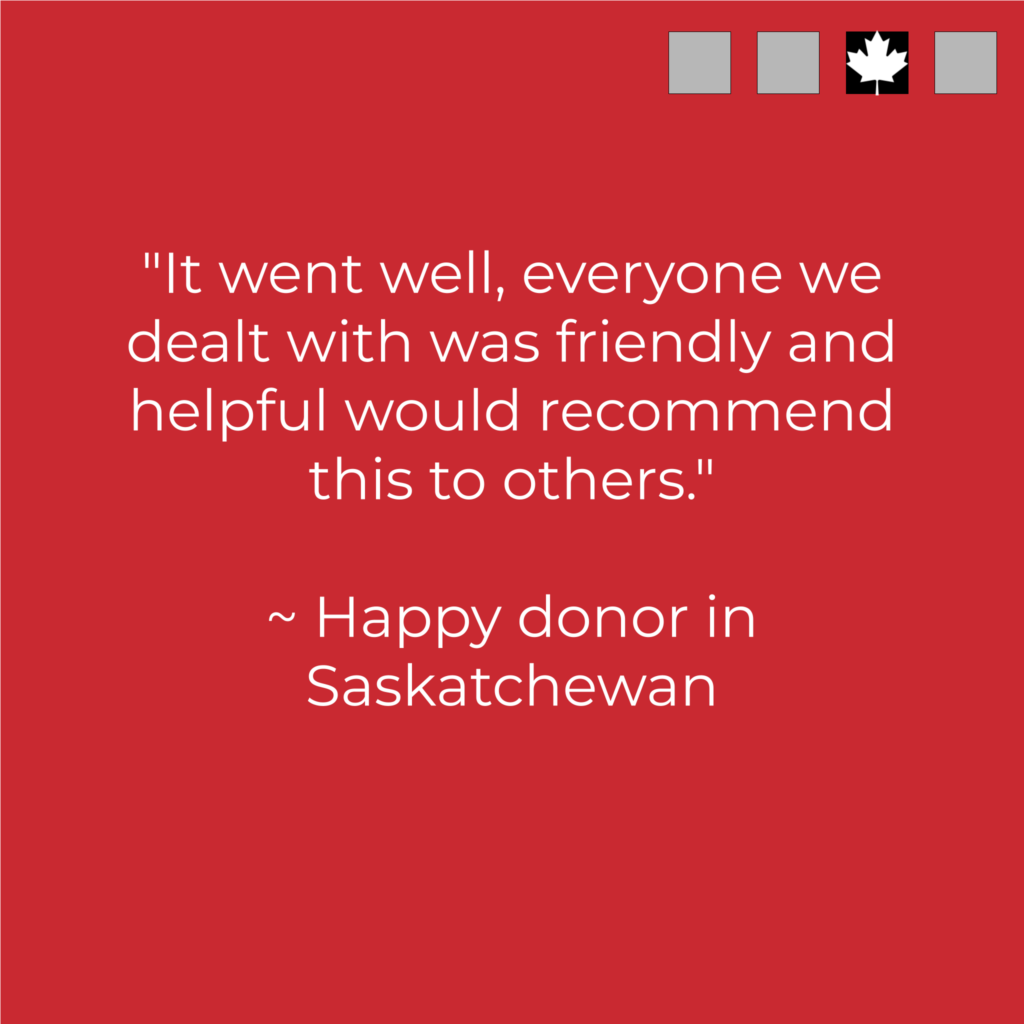 Help the cause you care about: donate a car in Saskatchewan!
Saskatchewan car donors give BIG
We have been working alongside Saskatchewan car, truck, van, SUV, and motorcycle donors for over a decade!
This Spring saw donations like a $488.00 scrap car for SPCA Saskatoon, and a $1005.37 company fleet vehicle for the Saskatchewan CMHA! 'Just two of our many generous provincial donors and the causes they love!
Ready to donate a car in Saskatchewan? Here's how…
Your charity of choice (Yes, you read that right! You can choose any Canadian charity!) will never pay a penny for this care. And for you? Well, it is just so easy:
Click below, or call (1-877-250-4904)
Fill in the quick information form (this is where you'll choose your Saskatchewan charity, too)
Take a call from the towing agent and hand over the car, truck, van, SUV, or motorcycle
Leave the rest to our team here at Donate a Car!
How do I pick a charity?
When you fill in your vehicle details form you will see our clickable list of charities. You can pick from across the country. Or, if you like, choose a cause close to home!
If you would like to explore charity options before you get started, our charities page can help. Another option? Spend some time on the CanadaHelps website. Their list of Canadian charities is vast — and we are able to serve them all!
Here are just a few of the heartworks we partner with in SK:
ALS Society of Saskatchewan
Alzheimer Society of Saskatchewan
BGC Saskatoon
BUH Foundation
Canadian Mental Health Association Saskatchewan
Cerebral Palsy Saskatchewan
CFS Saskatoon
CHEP Good Food
Choose Life Ministry
Eatonia Oasis Living
Friends of the Saskatoon Afforestation Areas Inc.
Habitat for Humanity Saskatchewan
Jim Pattison Children's Hospital Foundation
Lighthouse Supported Living Inc.
Moose Jaw Family Services
North East SPCA
Paws & Claws Animal Rescue Inc
Provincial Association of Transition Houses of Saskatchewan (PATHS)
Regina Humane Society
Regina Palliative Care
Regina Sexual Assault Centre
Saskatoon Food Bank & Learning Centre
SCAT Street Cat Rescue Program
Sofia House
SPCA Saskatoon
SPCA Swift Current
Special Olympics Saskatchewan
YWCA Regina
Is it worth it to donate my car in Saskatchewan?
It really is! Saskatchewan car, truck, SUV, van, and motorcycle donors raise thousands of dollars for Canadian causes each year. Your vehicle has donation dollar value even if it's a scrap car.
When we recycle your car the charity gets a flat-rate donation determined by what our agent will pay for the vehicle. This can earn your charity hundreds of dollars.
Whenever we can, we have our cooperating agents re-sell donated units. This makes it possible for the charity to receive a gift of thousands of dollars depending on the year, make, model, and condition of the vehicle.
Whatever your cause, we are here to serve!
Whatever your vehicle, we will do all we can to assist. Scrap cars, junk cars, running-like-a-wonder cars — donate a car in Saskatchewan and make a difference for the cause you love today!