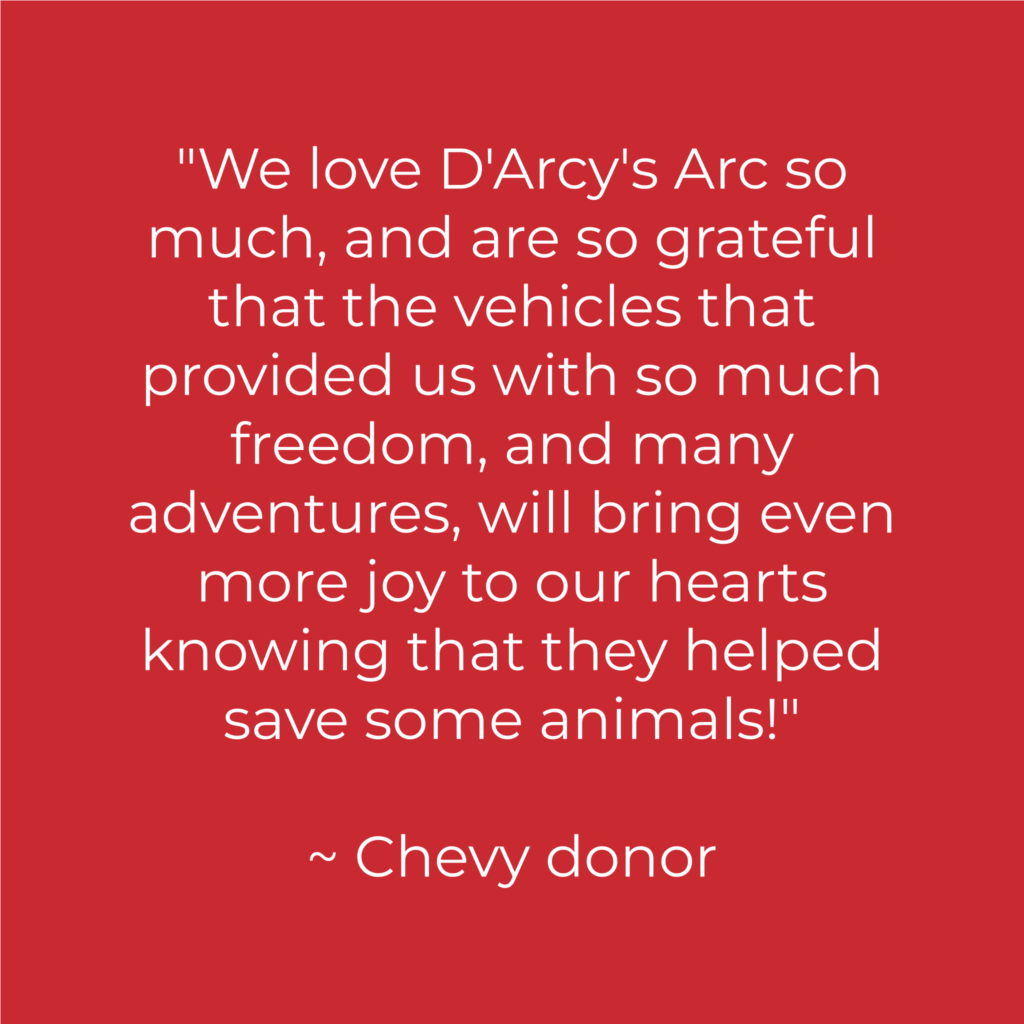 Donate a car for your local animal shelter! A rewarding experience for you; much needed funds for your furry friends!
Donate a car for your local animal shelter
One happy donor writes,
"I am so far very pleased with the entire interaction with your organization!
Within a day or two of filling in the online form to donate my vehicle, the tow truck agent phoned me to arrange a pick-up date and time. The agent was here right on time the morning we had agreed upon. He was very friendly and we even had a good three-way conversation with my back lane neighbour who was interested in my donation of the truck and the pick-up of it.
The tow truck agent encouraged me to take a goodbye photo of the truck, so I quickly got my camera from inside the house. He obliged my neighbour by removing one license plate on request. Then, he instructed me to sign and date the "seller" form on the back of the vehicle registration and give it to him. Then, with the vehicle well-secured on the bed of his tow truck, I touched the truck a few last times. I kissed my fingers and touched them to the truck. Then the neighbour and I waved as the tow truck drove away until it was out of sight. A fine gentleman, is the tow truck agent – I wish I would have asked his name.
Also I was pleased that Donate A Car left me a voicemail the day before to comply with my request when I submitted the donation form online, to phone me to confirm that I will receive a tax receipt. The person who left the phone message gave me detailed complete information and indicated that the towing agent would be in touch with me."
~ C.L.
Helping made so very easy
If you are ready to donate a car to your local animal shelter, it is as easy as 1-2-3! We are here to ensure this gets done quickly, efficiently, and in good humour.
First, fill in our online donation form (just click the red button below).
Next, wait for an email from us and a call from your tow truck driver.
Lastly, watch your inbox for your tax receipt.
You can donate to any charity in Canada. There is no cost to the charity for this service. 'Can't find your charity on our drop-down list? No problem! Just name them on your donation form and we will be sure to get your gift into the right hands.
You are also invited to contact and follow us on Facebook, Instagram, or Twitter! There you'll be able to keep up to date on our program. You can also see posts that showcase our amazing donors and charities in every province in Canada!