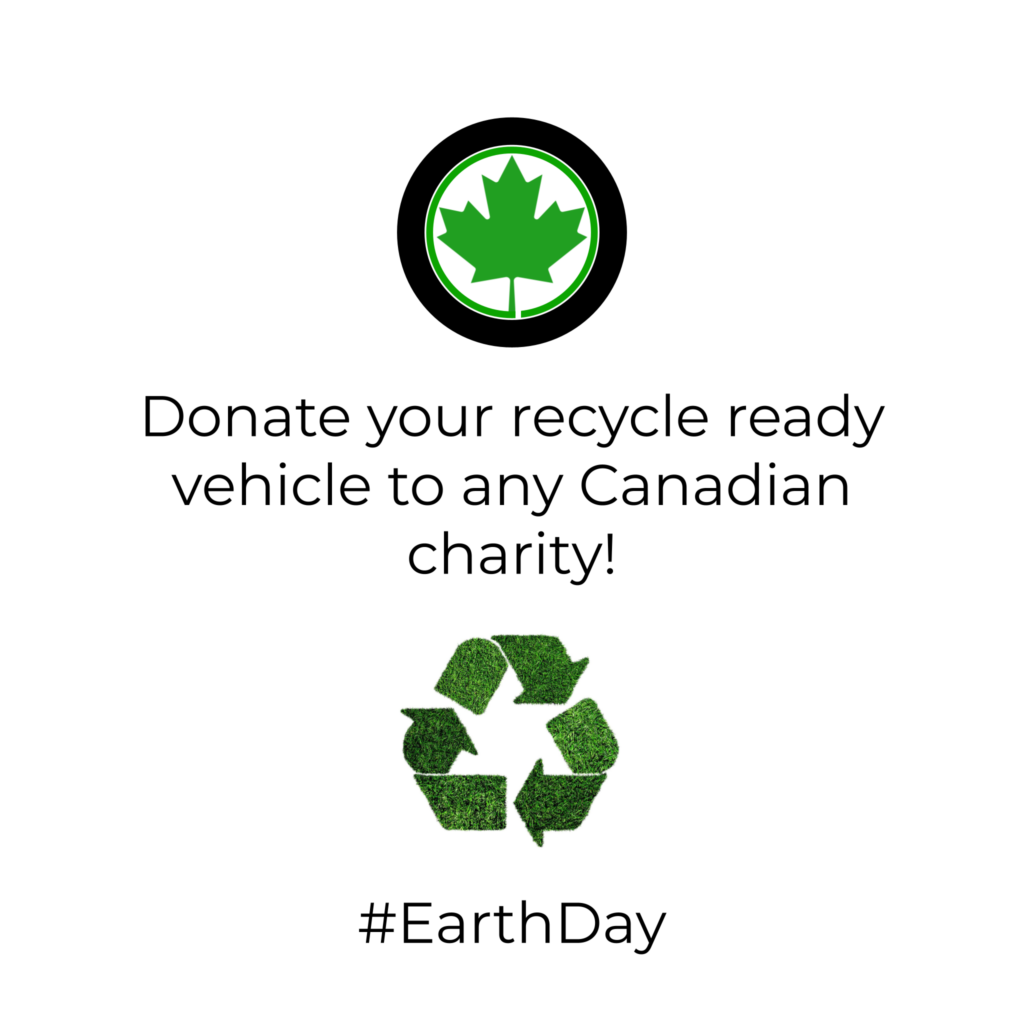 Celebrate Earth Day: recycle a car!
Earth Day how to's
Earth Day Canada shares a uniquely Canadian perspective on how to get involved this April 22nd:
On their official U.S. site, EarthDay engages us in seven ways to honour Earth Day this year. They invite us to "Invest in Our Planet."
"This year marks the 53rd anniversary of the birth of the modern environmental movement, commemorated annually as Earth Day. Since 1970, billions of individuals from more than 190 countries worldwide have come together every April 22nd to take action towards a greener, more equitable future for our planet. As the countdown to Earth Day 2023 continues, it is important to remember regardless of where you are or what you do, you have the power to yield real change and be a champion for Earth. To protect our planet, we must invest in it."
Their seven invitations are simple and sustainable! A few of their suggestions? Consider reducing your plastic use. Plant something, or (and!) donate to your local Earth care cause.
Charities that tend to Earth Day causes year 'round
Did you know there are Canadian charities working 24/7, 365 days a year to care for our fierce and vulnerable planet? Volunteers and professionals alike are working hard to keep this rock spinnin'!
Pop over to our Charities page! Explore the list of wildlife, ecology, conservation, and sustainability charities we already have signed on. If you can't find the charity you support on our list, no problem! We can serve any charity in Canada! We make it easy to get your gift into the right hands.
Spend time on your local Earth-loving charity website. Get to know their mission. Then, get curious about how you can get involved. Our impact as individuals may feel ordinary, but does it ever add up when we jump in on this together!
Earth Day | Recycle a car
Here at Donate a Car Canada we re-sell and recycle donated vehicles. We love this work in no small part because of the caring-for-Earth component. Certainly your gift will get needed dollars into deserving hands! Not only that, every car donation means a boost to your local scrap or re-sale market. But there's more to it than that! Every time we donate a vehicle we do one of two things: We extend its life, reducing waste. Or, we see that vehicle taken off the road in an environmentally conscious way.
If you have an unused or unwanted truck, van, car, SUV, or motorcycle to share, donate it today! You are a click or a call away (the tow is always free) from this kind of unique Earth Day care. Then, choose any charity in Canada. Next? Just sit back and wait for that free tow and your tax receipt!
You are also invited to contact and follow us on Facebook, Instagram, or Twitter! There you'll be able to keep up to date on our program. You can also see posts that showcase our amazing donors and charities in every province in Canada!