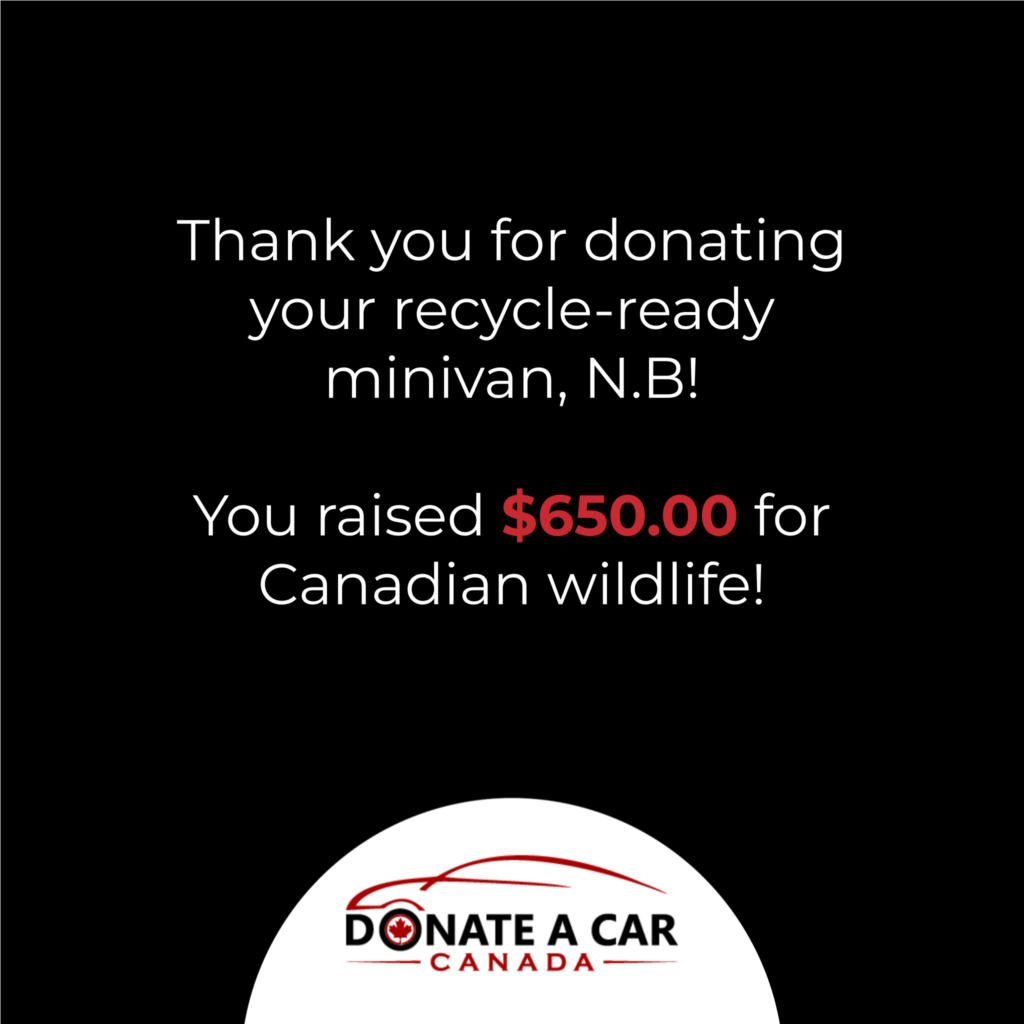 'Need to clear out the driveway or garage this Spring? Donate a vehicle for wildlife in Canada!
Go wild for Canadian charities
When you donate a vehicle for wildlife you help protect iconic animals in Canada. Our conservation charities need your donations today!
I have the happy luck to live in a part of Canada where I see wildlife every day. A moose calf (with mama never too far away), female deer, squirrels, and countless birds. Golden eagles and chickadees are always nearby, and I'm keeping a close eye out for the blue birds and swallows that are sure to be arriving soon. Edit: the swallows arrived this morning!
Caring for the creeks, forests, and river valleys that are home to all of these animals is so important. Thankfully, there are many organizations that make it their daily effort to tend critters, land, and water alike. Visit our Charities Page and type in, "wildlife." Voila! So many organizations doing so much good!
Donate a vehicle for wildlife conservation
Whether you're in a major centre like Toronto or Vancouver, or caring for our coasts out East, your charity welcomes your car donation. Truck, van, SUV, car, or motorcycle — every vehicle makes a difference. And in every province, too!
You might already be a fan of Vic the Vulture. He flapped his way into our hearts awhile back, thanks to donors like you and their conservation charity of choice.
Whatever inspires you to give to Canadian wildlife conservation, we are here to make the process as easy as 1-2-3:
Fill in our online form. It will take less than 10 minutes and can be done by clicking the big red button below. If you'd rather talk to a funny human, just call in during business hours to 1-877-250-4904!
Wait for your phone to ring. Our towing agent will call you to arrange your free tow.
Watch that inbox for your tax receipt!
Your caring helps the conserving
Every critter, every stream, every caring work can benefit from your simple generosity. Thank you for considering this kind of practical compassion!
You are also invited to follow us on Facebook, Instagram, or Twitter. There you will be able to keep up-to-date on posts that showcase amazing donors and charities in every province in Canada!