1969 Firebird donation nets Autism Ontario
donation of over $27,000.00! 
Continue reading "Autism Ontario Receives $27,000 | '69 Firebird Donation" →
Nine year old Amir (not his real name) was the light of my life for my first two years in the real world of jobs and independent living after high school. Working as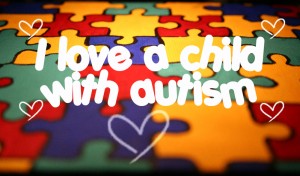 his school resource worker/classroom aid, he'd turn those giant brown eyes and cleverly mischievous grin on me, winning me over again and again. Amir was my introduction to the puzzling and enchanting world of Autism. So distant. So close. He was a perplexing joy.
Continue reading "Autism Awareness Month" →
World Autism Awareness Day, is April 2nd. Autism Ontario's Raise the Flag campaign, through the simple act of raising a flag, unites families, schools, communities, government and professionals in recognizing World Autism Awareness Day, and brings to light the struggles and triumphs of people on the autism spectrum. Continue reading "Autism Awareness Day: Autism Ontario" →