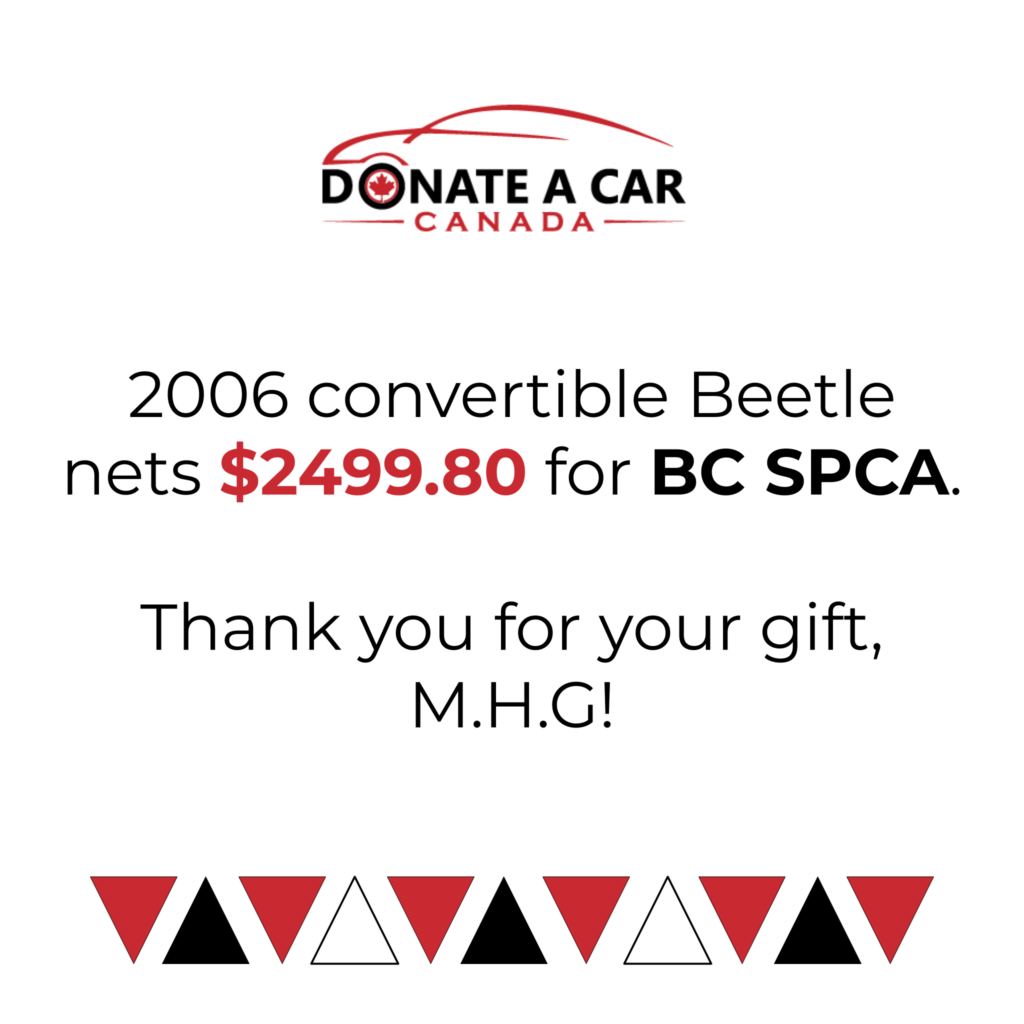 One little VW Beetle can make a big difference! Your trusty four-wheel'd love can too…
Beetle donors give – right across Canada
Scrap. Re-sale. Auction ready. We have seen 'em all! VW Beetle donors have been extending the legacy of their beloved cars for over a decade.
Donors share their runners and their non-runners. Our capable and caring agents sort us out with the best dollar they can reach, car-by-car. The charities you love? Well, they are the ones who benefit the most!
In the last few months,
Kidney Cancer Canada received $589.75 from a Calgary VW Beetle donor.
The BC SPCA took in $2499.80 in Nanaimo.
Autism Ontario benefited with $350.00 in Kitchener.
We have other VW donors working with us this Spring, too!
A rare Beetle…just for the love of purple
Check out one of our previous punch buggy blog posts here. This guy now works for Donate a Car Canada!
Big or small, your car will help your cause
Donate a Car Canada is working from coast to coast to serve VW donors. And that, of course, is just a drop in the bucket! We work for your charity to process any car, truck, van, SUV, or motorcycle for donation. It can be a junker. Running and in pristine condition? We have caring and capable auction houses working for us in many major centres. Perhaps you are considering donating something that lands somewhere between a scrapper and a 5 star car? We can work with that, too!
The donation process is just so easy! You are minutes away from exceptional donor service and a free tow. Your charity choice? Choose any Canadian charity to receive your gift!
Not quite ready to donate? Follow us on Facebook, Instagram, or Twitter! There you will get an overall feel for how we care for each other and our charities. This is a caring community, here to serve you.
One click and we will be at your service…