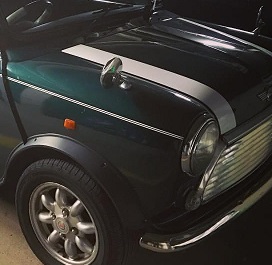 Calgary Humane Society and Alberta Cancer Foundation get a lot of love from DOUBLE donor. You won't believe how much this Mini Cooper donor earned for her charity!
Not all heroes fly…
…some roll in to auction on two wheels…and then again on four Mini Cooper wheels! One of our donors is a beautiful reflection of the Goodness that can come from one generous human!
We'll call our double donor Rachel. As is so often the case with our donors, they are not looking for accolades. They want to remain anonymous. Rachel is just so!
We first met Rachel in March of 2021. Her first donation was a 2004 Aprilia Atlantic scooter. Her donation outcome on this rare little bomb around? $928.25 for the Alberta Cancer Foundation!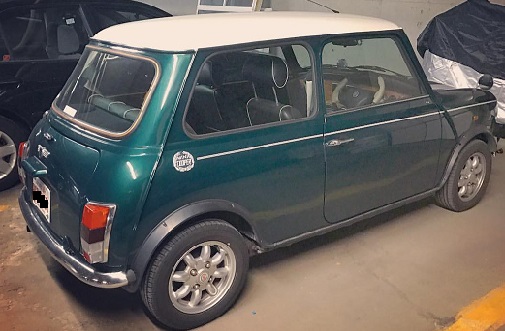 Her second donation was to follow just months later. In July of 2021 she opted to part with her 1999 hunter green Rover Mini Cooper. Little did she or the Calgary Humane Society know how big those little Mini bids would go!
Donating a '99 Mini Cooper| Humane Society for the win!
As with many car donors, Rachel had no idea what to expect when she reached out to us here at Donate a Car Canada. Would the process be simple? It was! Time consuming? Not at all. Could she even donate her scooter? You bet! And what would happen to her fun little Mini? Re-sale through auction all the way!
Both the scooter and the Rover were easily accommodated through our auction process. Rachel was contacted by our tow agent to arrange her free pick-up. The vehicles were then both successfully run through our supporting Calgary auction house. And this during pandemic times!
Auction outcomes are subject to what buyers are willing to offer on sale day. Sale outcomes remain a mystery throughout the process. So, when we learned of the exceptional offer received on this particular 'Cooper we were over the moon for her charities! And Rachel was too,
"I am STUNNED. Seriously I don't know what to say!!! I am so thrilled the car sold so well! Honestly I only paid about $9,000 for it many years ago and was kind of crossing my fingers we'd get close to that amount, but I was expecting $5K more realistically. Over 12K is FANTASTIC, I can't believe it!!! Thank you again for all of your help with this. I know it was a very unusual vehicle to auction and we had no idea how it'd do. So this turned out far, far better than I'd ever even hoped!

I was so happy with how everything turned
out!

I am crossing my fingers that others might be interested in donating in the
future, especially older, weird cars like mine."
Rachel's humane society and ACF heartwork
The Calgary Humane Society and the Alberta Cancer Foundation have each been partnered with Donate a Car for over 10 years.
The Alberta Cancer Foundation received their first vehicle donation in 2011. From the beginning, this has been one of our donors' most beloved causes.
Their work? The ACF raises and receives funds on behalf of 17 treatment centres in Alberta. Funding supports cancer research, patient education and financial assistance programs, equipment and technology acquisition, and cancer care programs.
We have many active donations for them in the works at the time of this writing! Rachel's $900.00 scooter donation in Spring is a special reflection of a loving community of supporters.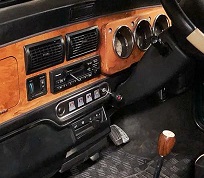 And the Calgary Humane Society has been with us just as long! These animal carers shelter, heal, protect, and place 10,000 animals per year in distress or crisis. Rachel's extraordinary gift of $12044.75 goes such a long way in this kind of work. And we have a handful of currently active donors who agree — the critters at CHS will receive more donations here in the next few weeks!
Steering you toward sharing the Goodness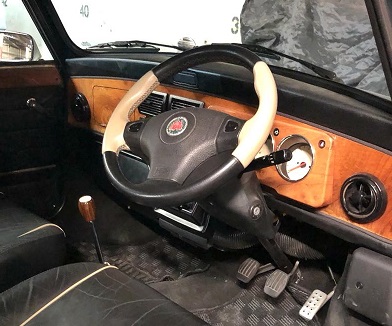 Steer your vehicle in the donation direction. Humane society, healthcare cause, children's charity, or you-name-it-we've-got-it Good Work: your car, truck, or van donation will make a difference to the charity you choose. And we are so happy to help!