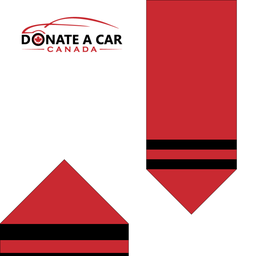 The Knowledge Network is getting so much donor love this summer and fall! See what donors have to say about what it's like to donate a vehicle to their chosen charity!
The Knowledge Network donors give big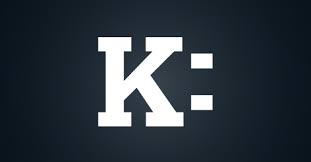 The Knowledge Network entertains, educates, and challenges us — and the charity's donors are quick to show their thanks! We first wrote about them way back in 2015. At the time an RV donation in Langley earned a donation of over $3000.00!
Donors continue to gift them, and we have some exciting stories — old and new — to share!Funded by an annual operating grant from the provincial government and donations from loyal viewers, The Knowledge Network offers commercial-free creative documentaries, arts and culture, drama and children's programs from Canada and around the world. Through the commissioning of broadcast and digital interactive content, it also plays a vital role in supporting the independent production community in British Columbia.
You can read more about their programming and engaging ideas via the K: Magazine.
An old story, but such a good one!
The magazine is where you'll find one of our long-ago donor stories. 'Back in 2015, we were excited to reprint the following with permission from our donor, Peter, and the Knowledge Network. Read on to learn more about how a change in driving preference resulted in new freedom for Peter, and a gift of over $4000.00 to his charity of choice!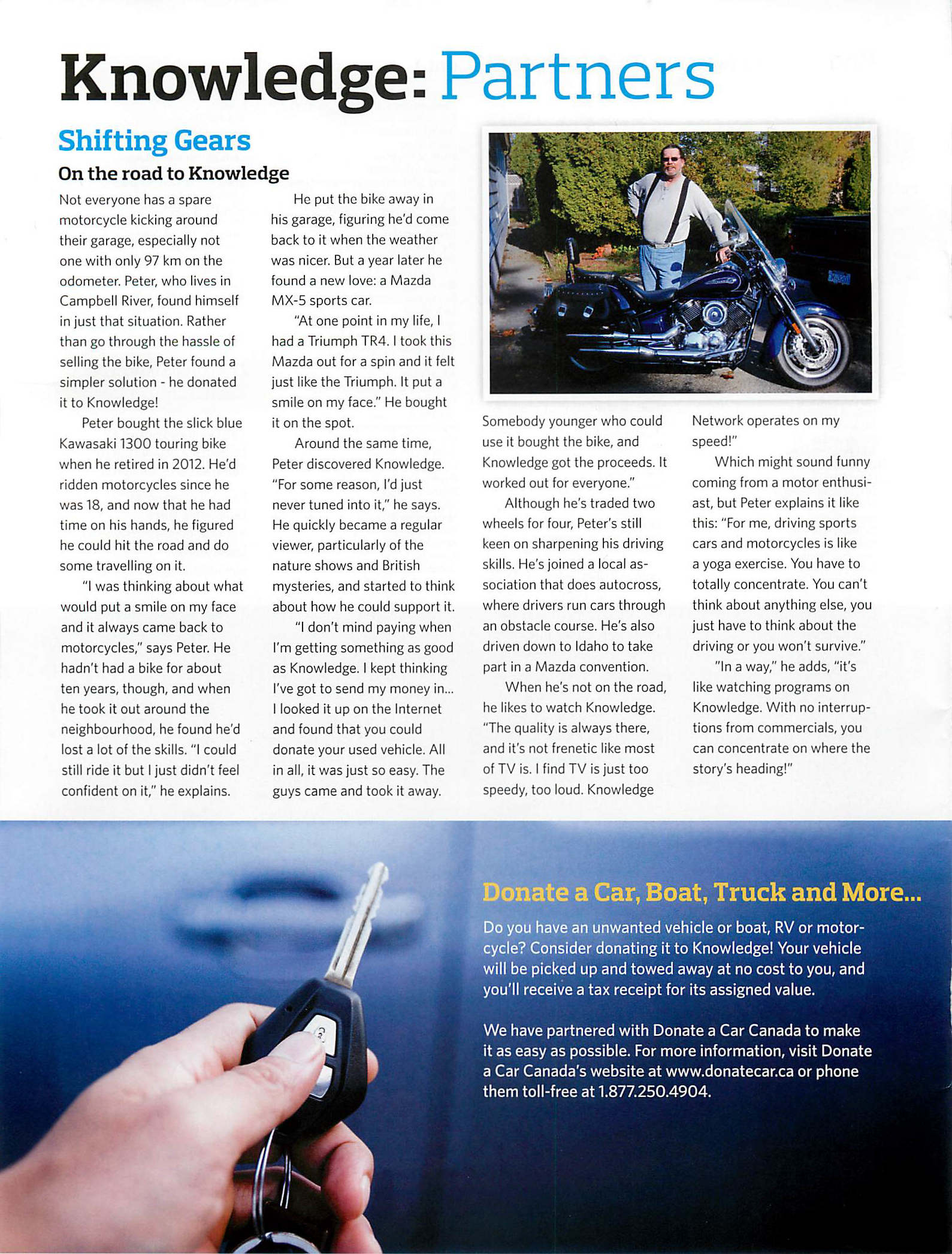 But wait! There's more!
The Knowledge Network receives car, truck, and van donations ongoing. This past summer and early fall have been a good stretch for them. We're currently processing almost a dozen active gifts for them. Motocycles included! And their loyal donors are willing to spread this particular knowledge…
Acura donor earns $4,674.88 for TKN!
Here's what she had to say,
"I have been impressed by how smoothly this process has gone. You replied

more promptly than I expected, you kept me informed. The tow truck driver

kept me informed of delays.

Well done!

It has been a real pleasure working with you."
'06 scrapper gifted on behalf of TKN brings a little luv, too:
"'Want to let you know that our donation experience was extremely convenient

and seamless. The towing company was prompt and helpful, called ahead and

collected the vehicle without a problem The whole experience couldn't have

been easier.

Thank-you."
"Perfectly drivable" and ready to auction '08 Elantra adds to the mix
In June we were happy to agree with our Hyundai donor. Despite the car's age, his Elantra rolled through auction and drew a donation outcome of $1,077.55 for the charity!
Is TKN your heart-and-mind work?
Donating a vehicle is so easy! Our donation form takes less than 10 minutes to complete. You can do this online (just click the big red button below). You can also call in to 1-877-250-4904. We're happy to help!

–>