The Alberta Cancer Foundation welcomes monthly car, truck, and van donations. In fact, they are one of Donate a Car Canada's most chosen charities. One donor family's reason for donating was deeply personal.
The reasons we give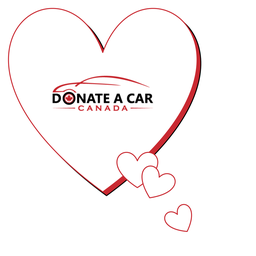 Charity choice can feel like a really big decision when donating a car! How can we possibly choose one of over 1,000 charities? We give where we live. Hope. suffering, and sickness impact this choice. Legacy and estate giving can be a meaningful way to honour our loved ones.
The Alberta Cancer Foundation (Tom Baker Cancer Centre) was the heartwork of one September donor.
The giver's '09 Mazda Tribute was recycle-ready,
"This has been a great vehicle but recently we have had issues with it not starting randomly then it starts fine. It's a 2009 so it's just not worth us putting the time and money into it."
Capably served by our regional tow agent, the free tow was arranged within a few days. The donor wrote in to say,
"The experience…has been extremely professional and easy. It was actually hard to let go of our family vehicle but when we saw we could donate of the the cancer foundation and specifically the Tom Baker it was an easy decision as I lost my brother to cancer in 2019 and donating in his memory means a lot…thank you for making the experience so easy with dealing with all your kind staff, including the…tow staff."
The Goodness of Canadians in giving…even when they're hurting. Giving with the intention of offering hope and practical help to others who will come after them. One little Mazda is a meaningful donation!
Alberta Cancer Foundation | Own.Cancer
Every donation dollar counts in our shared experience of Cancer. Did you know that the ACF has an enormous project in the works?
"Alberta is taking cancer and we're making it ours. Calgary is already a recognized hub for cancer research, treatment and care. That's nothing compared to what we're poised to become.
Canada's largest, most comprehensive stand-alone cancer care centre is coming to life in Calgary this very second. Concrete walls rising to the big prairie sky will shelter 1.3 million square feet of world-leading cancer care, research and education.
The Alberta Cancer Foundation and the University of Calgary are partnering together with one mission — to raise $250 million in support of improved cancer research, treatment and care at the new Calgary Cancer Centre when it opens its doors in 2023.We're asking all Albertans to join us in this once-in-a-generation opportunity to transform cancer care and treatment."
Has Cancer affected you and your family, too?
Cancer foundation work exists across Canada. If this cause impacts you, donate your car, truck, or van! Running, or not — we'll turn your vehicle into donation dollars!
You can find the Alberta Cancer Foundation in our charities drop-down list when you fill in your online donation form. You can also select them from their own "Other Ways to Give" page (simply select, "Donate a Car" on the bottom right)
If you, or your affected loved ones, do not reside in Alberta, don't worry! Visit our charities list and find the charity that serves in your back yard. 'Can't find what you're looking for? Pop us a line in our query thread, or call in to 1-877-250-4904. We're happy to assist in your search for just the right recipient for your vehicle donation!