I put the phone down after a beautiful conversation with a friend. A gutting conversation with a friend. We're wondering — out loud, together — if things are going to be okay. Will our kids be okay? Will our earth? What about us? Here's some proof that yes! Yes, the kids are going to be okay…
How do we know the kids are going to be okay?
We're so very lucky here at Donate a Car Canada: we work with hundreds of charities who work directly with and on behalf of children. Their work is good work. Loving work. BIGhearted work. We'll name some of them in just a bit. Before we do that, do you ever wonder what motivates someone to work for a children's charity?
Sometimes we take action on a cause because we've gone through something. Maybe something frightening, or terrible. Sometimes we've experienced tragedy or trauma. Suffering can motivate us to take action for a loving cause.
But there is another motivator: curious and loving kindness.
And this is what we witness every day!
A little rabbit hole into the Goodness of children
Check out this sparkling example of curious and lovingkindness that we just discovered today:
The United Way is a charity long and well supported by car, truck, and van donors like you! If you have a local branch, they may already be on our list of charities (we serve six regional branches in Canada). Keep their work in mind if you wish to give where kids live and love and play!
There's more. So much more!
Inspiring article by Dr. Merali says it all
The Gentleness of Children is Universal (Do read this full article? It's joyfully challenging!) notes that, "At their core, they want to work together and help one another." Dr. Merali's opinion piece challenges,
"What if we were all to wear body cameras? The footage would not be as extreme as what we see in select police videos, but would it show kindness to all strangers and a willingness to help others consistently? Would it show a deep concern for the environment and other living creatures?
Every time I now see a video in the news depicting a lack of care for others, I balance it with a video of a child engaging in more sensible behaviour. Doing this reminds me of the kindness we still have in the world. Children can instruct and inspire us to be better people, and we have a lot to learn from them."
I wish I had stumbled across this deliciously hopeful article before the phone all I shared with my friend. It's rich in promise. Our kids are going to be okay!
The United Way helps children be children
And that is just the thing we need. For our kiddos to be their own best, insightful, silly, generative Selves. Helping organizations know that there are 1,000 things that disrupt this sweetness in a child's life. And they believe that our kids are going to be okay…sometimes they just need a little (or a whole lot) of back up from us grown ups.
So give the musically masterful kids at Doane School another listen.
Give Dr. Merali a deep read.
And then consider the children's work that you have grown to love. 'Not too familiar with who's doing what in your area? Or where to even begin in choosing who to reach toward? We can help with that!
Visit our charities list and search, "children". Be prepared! There are so many remarkable works to consider!
To give you a starting place, we noted the United Way branches spread across Canada. Here are the regional locations we already serve:
United Way of Central Alberta Society
A practical place to start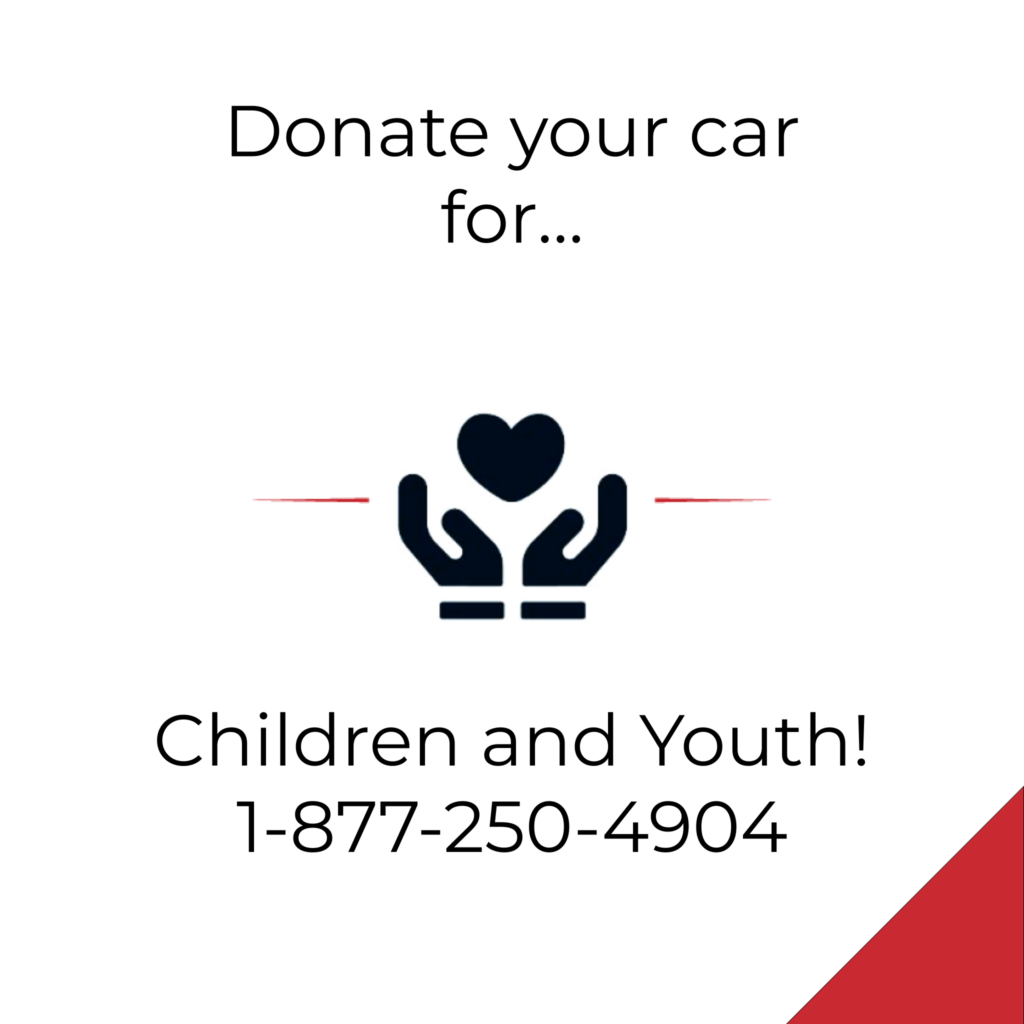 Your donated car, truck, or van is one special way to give. Wherever you send your gift (did we mention that charities list is a bit hefty?), every dollar counts. The process here is friendly, speedy, and your gift goes exactly where you wish it to. If you're ready to give, we're just a click or a 'call away!