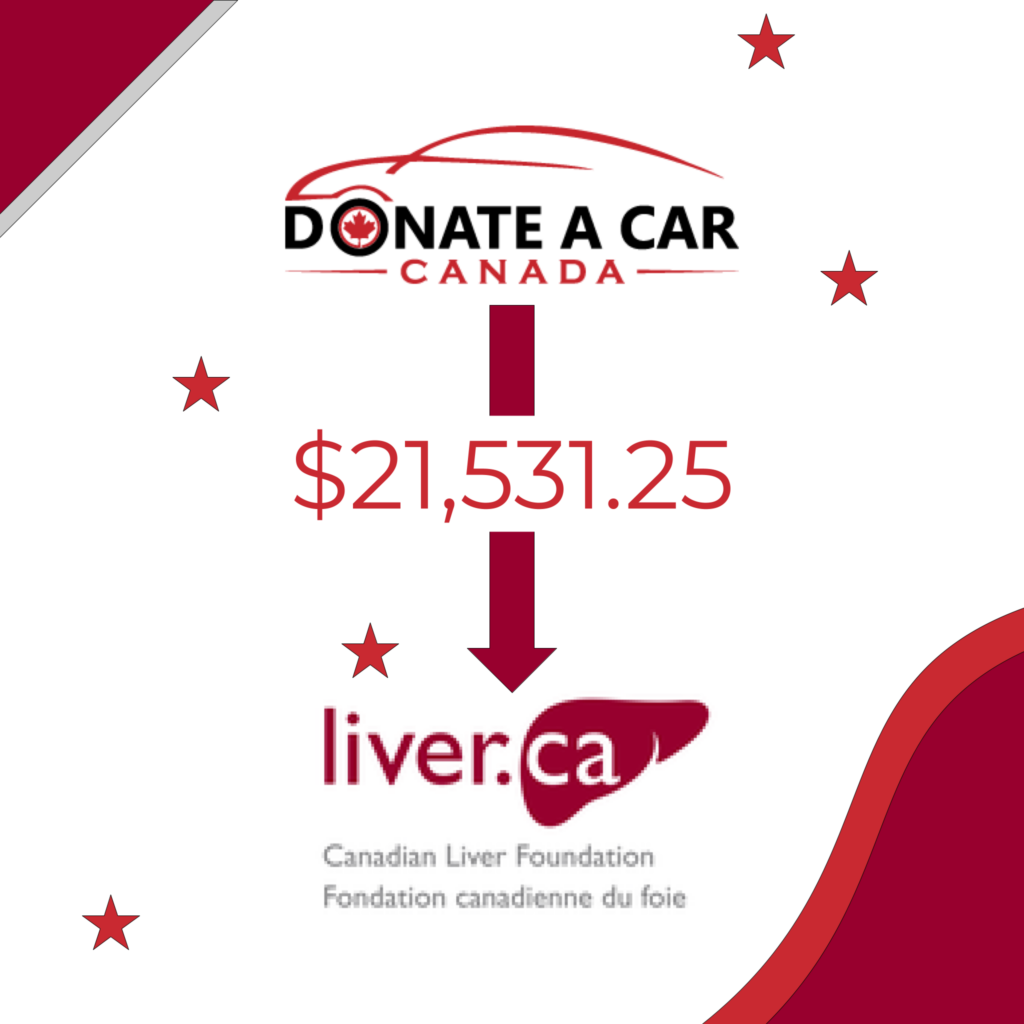 How much good can one collector car do for the Canadian Liver Foundation? Read it to believe it!
Collector car donor chooses Liver Foundation
You just never know what a donation day will bring for your charity of choice. Collector car donations are always welcome. Our process in attending to a vintage vehicle donation needs to be robust. Attention to detail is key.
When one of our Canadian Liver Foundation estate vehicle donors rolled into the system with an '89 Rolls Royce, we got excited! Then we became attentive: An underground tow would be required. The executor noted, "It needs a new paint job – had a car cover on it that caused lots of tiny scratches to the paint."
Our maps indicated that the car was located over three hours from our supporting auction house. Not only that, there was a sea straight in between the car and our selling agent!
We tapped the brakes a little and began the careful process of looking for the very best sale option for this treasured car. How might we best serve this Rolls Royce donor and the loved ones tending his estate?
Island auction steps on up — as they always do!
Jett Wholesale Public Auto Auction has been working alongside Donate a Car Canada for many years. They're located out on Vancouver Island. Stuart and his crew get some of the strongest sale outcomes in all of Canada. This directly benefits donors and their charities every month.
Our Rolls Royce donor was soon to be one of those well-served donors.
Undeterred by the over-sea-and-land transport, the auction house set up a free pick-up for the collector. This is a paid-for service on our side of things. Our agents need to keep tires on the trucks and gas in the tank. They do take a transport cost from the value of our donated vehicles. But the donor doesn't pay a penny out of pocket, and neither does the charity!
Once Stuart and his people had the car on the yard it was just a matter of time. Jett ran the '89 Rolls Royce through auction. That car came out the other side with one of our highest-ever donation outcomes for the BC branch of Canadian Liver Foundation!
How much did you say is going to the CLF?
Donated vehicles that are run through auction are sold as-is to the highest bidder. We are not able to put minimums or reserves on those sales. They go to the buyer willing to offer the most on sale day. This is where Jett's expertise serves charities beautifully. Buyers offer, and pay, what vehicles are worth. This means hearty gifts for heart works!
Our estate donor's collector car sale at auction resulted in a whopping $21,531.25 for the donor's chosen charity! You read that right: twenty-one-thousand! Dollars!
Your estate vehicle, your choice
If you ever find an unwanted or unused vehicle in the driveway, consider donating it!
You may find yourself managing an estate at some point. Vehicles are often part of that process. The recycling or re-selling of those cars, trucks, SUVs, vans, and motorcycles via donation can make that estate processing step so much easier for the executor/trix, and for the family. This can also extend the legacy of the estate that you are serving. Honoring your loved one by ensuring a charity they would have loved can help bring meaning in difficult circumstances.
Your gift may not bump the decimal places quite as dramatically as the CLF's collector car donation did this past winter, but every donation counts. Your human kindness links with that of the donor before you — and the donor that will come after you, too!
We're a donation form or a phone call away!