Back to school time is here! Whether you're a parent to a kiddo heading to class for the first time, transitioning an older child into post-secondary, or hitting the books yourself, September is a month of transition. My own family is right in the happy thick of it, but sometimes transitions don't go entirely smoothly.
We're a family of road-trippers. We've trekked through several States and some of Western Canada's go-to destinations. We put a lot of kilometers on our trusty vehicles, and they serve us diligently.
Our little Scion has seen Drumheller's badlands, countless wheat fields in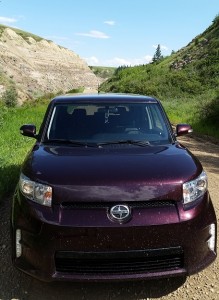 Saskatchewan, and the presidents at Mount Rushmore. She's wound her way through the Rockies and weathered the strangely thunderous and hail pounding Summer of 2016. She's held her own with crazy Calgary drivers and dozens of freedom riders in the Sturgis South Dakota motorcycle rally.
Unfortunately, she was no match for the SUV that stopped unexpectedly in a through lane.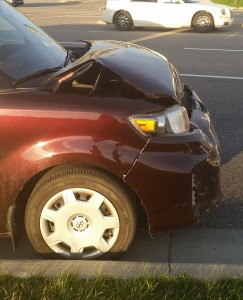 Just in time for the Autumn rush of classes starting and jobs picking up with their back to school rush, our Scion met her match and the scramble to find enough wheels to get everyone everywhere before the bell began.
Can you relate? Our beat-up Scion will crank out a few more trips (after a few weeks of TLC at the fix-it shop) but sometimes it's the end of the road for our four-wheeled trekkers. Do you need to transition a car that's no longer doing what cars are designed to do? Maybe it's just time to do a Fall clean-up and you have a vehicle that you need moved from the driveway?
Whatever the case, we can help with a simple and speedy process that will allow you to turn a ready-to-make-a-change vehicle into a back to school time monetary gift for the charity you love.