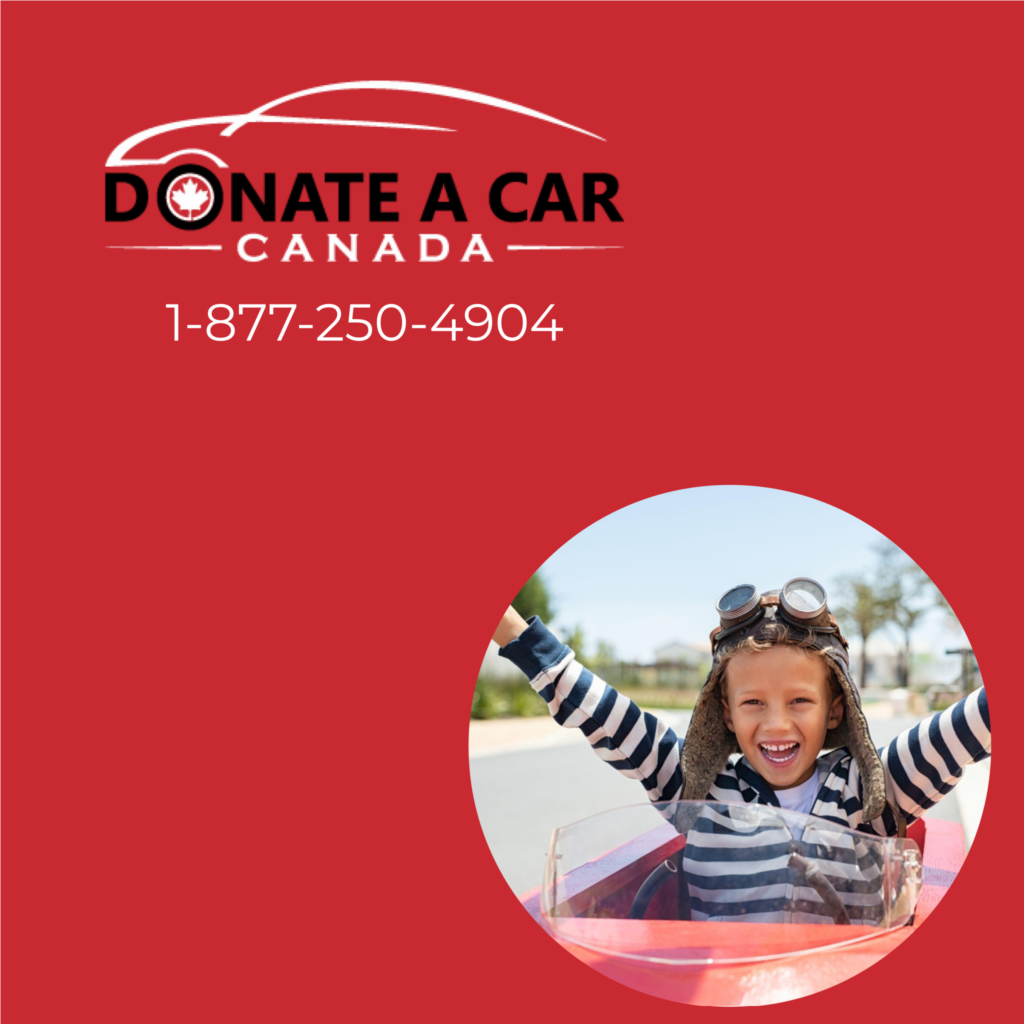 'Unused, unwanted van, truck, car, SUV, or motorcycle? Donate a car to a children's charity you love. It's quick, so simple, and completely free! Which children's charity? ANY kids' charity in Canada!
Top comments from donors who donate a car to a children's charity
If you've had a chance to visit our social media pages, or read through our testimonials, you've seen it: donors love how smooth the process is.
One summertime Alberta Children's Hospital donor wrote,
​The Donate a Car Canada program is well organized, user friendly and the program administrators provide timely updates/ follow-ups. It's a unique and exceptional service that creates value to non-profit organizations and offers an environmental solution for managing end of service for high mileage vehicles. The program is efficiently managed and offers exceptional value.

~ B.P., Subaru Outback donor
Ready to donate a car to a children's charity?
You're ready to roll! You're set to give…but how do you choose? With (literally!) thousands of kids' causes to choose from in Canada this can feel a bit overwhelming.
No problem! An easy place to begin your charity choosing is CanadaHelps. They list Canada's charities by "category that is close to your heart." This search feature makes finding a cause you can support so easy!
Our own charities page has a search feature, too. Simple enter, "children," or "kids" and you'll see an at-a-glance list.
It really is just this easy
Follow these 3 easy steps to donate a car to a children's charity in Canada:
First, click the big red button here:

The form you find there will take you less than 10 minutes to fill in. Trouble with the form? We are here to help! Call in to 1-877-250-4904 to talk to a cheerful, funny, very efficient human!
Next, wait for your phone to ring. Our agent will call to arrange pick-up of your donated vehicle.
Finally, it's time to receive your tax receipt! Once your donated vehicle has been re-sold or recycled, we will receive payment for it. Then, CanadaHelps will issue your tax receipt on behalf of whichever charity you have chosen.
Not quite ready to let go of that ol' car?
Find and follow us on Facebook, Instagram, or Twitter. There you will be able to keep up-to-date on posts. We love to showcase amazing donors and charities in every province in Canada!
Then, when you're ready sometime down the road, we'll be just a click or a call away.