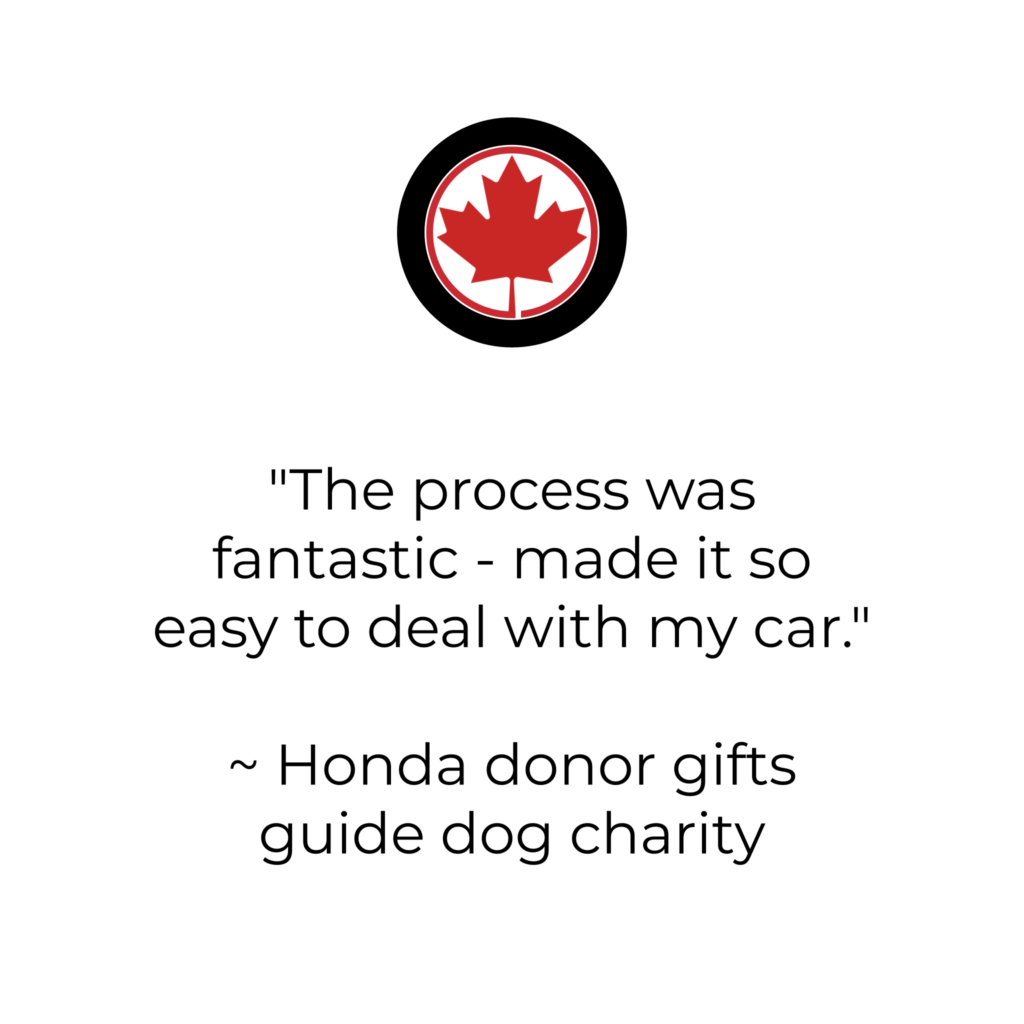 Beloved Jack Russell Terrier helps make Christmas bright at Oakville & Milton Humane Society. An 83 year-old donor, a '98 Camry, and a pooch are making a Christmas difference for dogs, cats…and guinea pigs!
This post originally landed back in 2020, but we're excited to share it again this Christmas!
It started with that '98 Toyota
When Gillian (not her real name) donated her trusty old Camry through our Donate a Car Canada program she had no idea how far that gift would go.
Choosing the Oakville & Milton Humane Society was easy. Gillian wanted to give to a charity that reflects the love she holds for her own Jack Russell Terrier.
Donate a Car Canada got her set up with her free tow (10 – 20 minutes on the phone did the trick). Moreover, one of our funny and efficient Ontario agents was able to get her Toyota picked up that very day!
This quick, easy interaction is played-out many times each day here. Little did we know, however, that Gillian's gift was to go beyond the simple removal of a donated vehicle!
About those guinea pig treats?
As is often the case, Gillian and one of our donor support team made a personal connection. Kirsten notes, "She called back yesterday afternoon and asked if I could do her a small favour. Would I send a message to the charity for her? She is hoping that her donation can go towards goodies and treats for all of the animals that the Humane Society is looking after. That way they can all have a lovely Christmas too. In a world of uncertainty, fears, anxieties and stress, there are people like Gillian!"
Now a challenge was upon us. We're practiced at turning hard-working metal and wheels into actual cash for charities. We weren't entirely sure we could turn that cash into…treats for dogs? This was new territory!
Kirsten unhesitatingly made that charity call, of course! A chat with our contact at the humane society created joy that would make any Jack Russell Terrier wag a tail. Kirsten went on to report, "They actually get together and celebrate Christmas with the animals every year! Furthermore, they actually buy stockings filled with snacks and special treats every year. Parsley for the Guinea Pigs, special chewy snacks for the dogs, etc. Not only that, they take pictures of it and post them on their Facebook page every year too!!"
Next, the boss got involved…
Getting a vehicle connected with a processing agent happens quickly. For us, the next step is awaiting payment from the agent. Subsequently, we tackle the accounting, and then disburse the gift to the donor's charity of choice.
This takes time. Our boss, hearing Gillian's story and her Christmas wish, realized our accounting wouldn't be complete before Christmas.
She challenged, "Could you phone the charity, tell them the story, tell them that the money from her donation won't be received until December 31st, but they have 5 donations being sent to them today, so if they would consider her request for Christmas goodies that would be awesome! "
Back on the phone to the charity, and, you guessed it: it's being done! Gillian's wish to honor her Jack Russell Terrier and the dogs (and other animals) at the shelter is a reality.
Find your holiday joy!
Visit your local SPCA or humane society website and participate in some tail-wagging joy of your own!
Giving to your fellow humans is an option, too! Your car, truck, van, or SUV donation can go to any Canadian charity. You read that right! Every charity in Canada has the option to receive your vehicle donation!
We are a click or a call (1-877-250-4904) away and happy to share in holiday cheer! Every donation counts. Scrap car? No problem! Car with uncertain re-sale value? Our agents have you covered!