Donors like you make the partnership between the Alberta Children's Hospital Foundation and Donate a Car Canada a generous match. Just wait 'til you see how your gifts are adding up…
Alberta Children's Hospital Foundation and you
We first blogged about the ACHF back in 2016. It was the hospital's 10th birthday that September. We were delighted to have shared in their work for years at that point. The car, truck, and van donations of folks like you had been building up for 3 years by 2016!
Now? Five years later and vehicle donors are still seeing their dollars add up…and up…and waaaaay up!
Gratitude rolls in on 4 wheels
Through rough times and profitable times, car donors have been participating in the caring work at the Alberta Children's Hospital. The ACH helps our Beloveds. We get that here at Donate a Car. Our own children and other family members have been helped in creative, patient, and courageous ways at the hospital. It's easy to choose the children's hospital as a receiving charity when we feel so very thankful for their care.
There were several years where the value of scrap metal was scandalously low. This meant that the value of donated vehicles was taking a big hit. One little car may have only added up to around $50.00 on paper. Now, that market has rebounded and we see a much higher return on even the scrappiest of scrap cars. $300.00 – $400.00 feels a lot more like the number we want to see going to charities like the ACH when they have an end-of-life car, truck, or van donated on their behalf. We're working on over a dozen such donations at the time of this writing!
Better yet? We love (love!) to see vehicles put up for re-sale. This fall alone, one Ford donor earned the ACH over $1,000.00 for their high mileage Fusion. Add in a Jeep that drew just under $1,500.00, and a Subaru for just over $1,000.00 and you can see how things are adding up on behalf of the kiddos and their carers.
ps: We have a 2010 Sante Fe awaiting auction re-sale for the hospital. Cross your fingers for a strong outcome!
The Alberta Children's Hospital shouts out
We eagerly serve our 1,000+ Canadian charities, carefully attending to every detail of the donation process. Imagine our joyful surprise when we received a wholly unexpected note in our inbox this month! The ACH wrote,
"We are updating our Wall of Honour at the Alberta Children's Hospital and I am pleased to let you know that, thanks to your continued support, Donate a Car is now being recognized in the Guardians category ($250,000 – $499,999) as Donate a Car Canada. During these challenging times, we are extra grateful for the support of community members like you."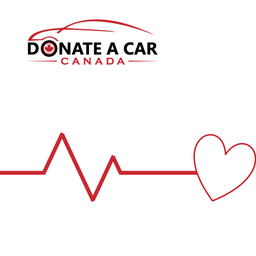 Dear donor, that's You! You are the "community member" that is an agent of Goodness and hope and practical compassion. That old Camry may be just so much metal and rubber to you at this point. To the charity you love? It could be $100.00, or $800.00, or $13,000.00 giving dollars for a charity like the ACH.
Here's to another decade of grateful giving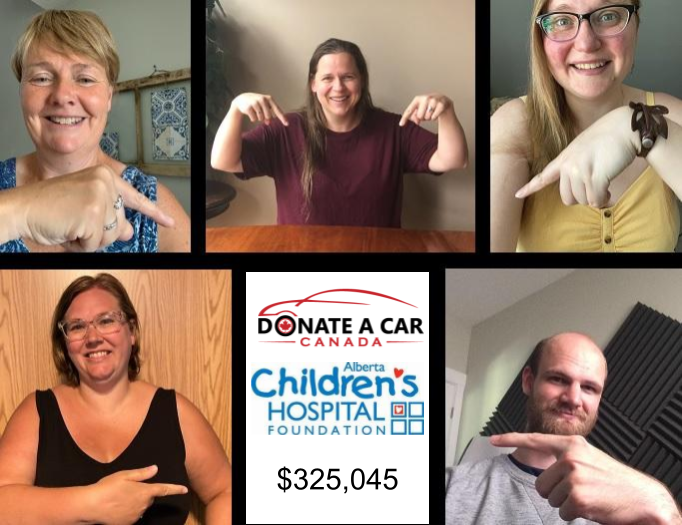 These 8 years partnering with children's hospital donors feels good for our Giving Selves here at Donate a Car. We know that you don't donate your car in order to get your name printed on a wall. And we don't do what we do to receive accolades either. But there is a richness in seeing that our time in working alongside each other — you the giver, the hospital as your recipient, and us acting as go-betweens — has a cumulative effect. I mean, if we have only this one life in which to leave a mark, why not work together and make it a mark for practical compassion…which sometimes comes in the shape of a steering wheel and some metal on wheels?