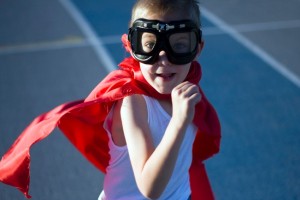 Would you act to right a wrong?
When Cheryl donated her SUV in March of 2012, her intention was to serve and support her area animal shelter. Thanks to her practical compassion (her vehicle raised a donation of $2100.00!) and written feedback, her donated Toyota Rav4 will inspire young people to think beyond themselves to find unique ways to contribute to their communities.
Early in March of this year we received a request from the creative folks at Oxford University Press requesting the use of Cheryl's testimonial. They plan to use her  experience and example as a challenge to Canadian high school students, posing the question, "Would you act to right a wrong?" on their student access Civics and Citizenship website.
Here's what Cheryl had to say,
I wanted to get a smaller car and didn't want to go through the hassle of going to a car dealership and having a salesman offer next to nothing for my Rav. When I read about donating a car I was interested, and when I saw I could select the charity, I was excited to see Animal Rescue Foundation on the list.
This charity is near and dear to my heart. I am always appalled by the number of homeless animals, and have 2 barn cats from a rescue society as well as 3 more that have found their way to my place. I suspect that at least 2 young kittens were just 'dropped off' in my area.
Fortunately I have room for these cats, but many people don't, so organizations such as ARF are invaluable in caring for these animals until a home can be found. Thank you to all of you at Animal Rescue Foundation for all you do to help. I am pleased that I was able to help by donating my vehicle, and hope others will consider doing the same. ~ Cheryl ~
Here at Donate a Car we see this kind of effort in acting to "right a wrong" played out in spectacularly generous ways! Last summer a car was donated through an East Coast recycler who, we later learned, works hard to support his area women's shelter. Our donor gifted the car to benefit a national charity, but it went on to do something truly amazing! Our agent sent payment for the car so that we could send it to the donor's charity of choice, and then he generously gave the car to a woman from the area shelter! A double donation!
Recently we posted about one of our recycling agents who was compelled to give a donated wheel chair to a customer who needed just such a thing! The donor was able to gift their own charity of choice, and thanks to the goodness of our agent, the chair benefitted a second person. Another double donation!
Those are just a few examples of one of the very best parts of what we do: gifts that give in multiple ways.
Thanks to donors like Cheryl, and unexpectedly wonderful opportunities like the one being presented by Oxford University Press, the gift of one vehicle can result in the impact of kindness, generosity, support, and action over and over again!
The impact of your gift of a donated vehicle is worth so much more than just dollars and cents!