The Stollery Children's Hospital Foundation (SCHF) is a frequently-gifted charity. We're currently working with over 900 others to raise ongoing donations, too! Recently the SCHF reached out to give us a little update on our partnership.
How it all adds up
Our more well-known charities pack quite a punch in inspiring donations. It's not unusual for the most broadly known to draw five or six digit figures over the course of a year. This past year, the Stollery Children's Hospital was one of those charities!
This past year alone, vehicles like yours contributed to a total of $34, 892.00 being gifted to the hospitalthrough Donate a Car Canada.
Why this matters
Our contact at the SCHF sent us this gentle reminder of how your donation dollars impact real children:
"Madelyn was born with a serious heart problem. At only seven days old, doctors at the Stollery performed open-heart surgery on her tiny heart. Her heart was just the size of a walnut. Now two years old, Madelyn has survived two heart surgeries and is awaiting her third. She continues to grow and hit milestone after milestone at home.
Thank you for helping the Stollery care for kids like Madelyn – it's incredibly inspiring to know that you continue to think of others during what has proven to be a difficult time for us all. Because of you, we can make sure the Stollery's front-line caregivers have the support and specialized equipment they need to continue delivering urgent, critical care
to those who need it most. Together, we can give kids from backyards across Alberta and beyond the best chance to live a long and healthy life."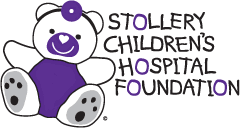 Joanna Begg Pattison, BA
Senior Manager, Community Initiatives
Stollery Children's Hospital Foundation
Find out more
'Curious about what else is happening at the SCHF? Check out the Stollery web site for so many details about their mission and their patients. Interested in donating your car to help in their ongoing efforts to help vulnerable kids? We can help with that!