The Stollery Children's Hospital Foundation (SCHF) is one of our frequently-gifted charities. Appreciated by patients and their families, the hospital is a go-to choice for vehicle donors. Furthermore, the agents serving our vehicle donors love this organization! Recently, one of our auction houses reached out to give us a little update on what this partnership means to them.
Stollery Children's Hospital luv
Our more well-known charities pack quite a punch in inspiring donations. It's not unusual for the most broadly known to draw five or six digit figures over the course of a year. This past year, the Stollery Children's Hospital was one of those charities!
That monetary impact is the direct result of vehicle donors. Car by car, and truck by truck, donation dollars add up.
But there's more!
We work with auction houses in many of Canada's major centers. Any time we receive a vehicle that meets our auction criteria, we have the vehicle picked-up and sold, as-is to the highest bidder. The net proceeds from the sale go to the donor's charity of choice. This can result in a donation outcome of thousands of dollars for the cause!
Just this past month we received a call from one of our supporting auction houses. Their sub-contracted towing company made arrangements with our vehicle donor to get a car picked up and hauled in for re-sale.
Business as usual, right? So we thought…until we learned the rest of the story:
The subcontracted towing agent learned that the donor was giving the car on behalf of the Stollery Children's Hospital. That struck a cord. The driver went an extra mile! Tows are free to our donors, of course. But our agents do need to get paid out from the value of the vehicle. 'Nothing out of the donor's pocket, but a modest amount is removed from the final outcome. This driver wanted to be sure that every penny went right to the SCHF. He provided his services for free!
Why this matters
Small gestures like that of this tow driver have important, incremental effect. Every donation dollar counts.
Some time ago, our then-contact at the SCHF sent us this gentle reminder of how these donation dollars impact real children:
"Madelyn was born with a serious heart problem. At only seven days old, doctors at the Stollery performed open-heart surgery on her tiny heart. Her heart was just the size of a walnut. Now two years old, Madelyn has survived two heart surgeries and is awaiting her third. She continues to grow and hit milestone after milestone at home.

Thank you for helping the Stollery care for kids like Madelyn – it's incredibly inspiring to know that you continue to think of others during what has proven to be a difficult time for us all. Because of you, we can make sure the Stollery's front-line caregivers have the support and specialized equipment they need to continue delivering urgent, critical care
to those who need it most. Together, we can give kids from backyards across Alberta and beyond the best chance to live a long and healthy life."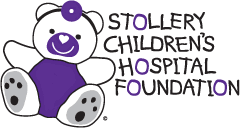 Joanna Begg Pattison, BA
Senior Manager, Community Initiatives
Stollery Children's Hospital Foundation
Find out more
'Curious about what else is happening at the SCHF? Check out the Stollery web site for so many details about their mission and their patients. Interested in donating your car to help in their ongoing efforts to help vulnerable kids? We can help with that!
Donate your unused or unwanted vehicle today. While not all of tow drivers are in a financial position to provide free service (these folks work very, very hard for their living — in every condition imaginable!), the tow will always be free to you, the donor.
Vehicle pick-up typically happens within 1 – 5 days of us receiving your donation form online or over the phone. You'll have all kinds of say in how and when that happens. And, of course, you choose the charity that will receive your gift! Like the Stollery Children's Hospital Foundation, there are almost 1,000 hard-caring organizations ready to put your gift to good work!