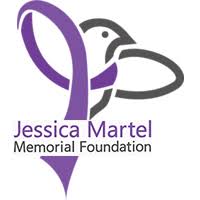 We're excited to announce that the Jessica Martel Memorial Foundation has received their first vehicle donation through Donate a Car. They are all set with our program and ready to receive your vehicle donation, too. First Time Donation
First time donation
$120.00 is to be forwarded to the charity as their start-up gift
thanks to a generous donor.
Different factors impact how a donation outcome is set. First, each vehicle donated through our program is individually assessed for either recycle or re-sale value. A car or truck may be deemed recycle-ready by our regional agents. In this case a flat rate donation outcome is set by the agent. Whenever possible, a vehicle is re-sold at auction for a higher donation return. The car is sold as-is to the highest bidder. In either the case, the net proceeds from the sale are forwarded on to the donor's charity of choice.
What is JMMF all about?
The Jessica Martel Memorial Foundation is a society that does not tolerate domestic violence. They are a community that brings safety and hope to vulnerable individuals and families.
JMMF strives to remove the stigma associated with domestic violence through community engagement, awareness, prevention and education. They seek to empower individuals to live a life free of violence.
Where you can find them
Statistics Canada's 2006 numbers on domestic abuse are troubling:
Between 1999 and 2004, 7 percent percent of Canadian women reported being abused by their intimate partner. Furthermore, 9 percent of women under the age of 25 years reported sexual assault or criminal harassment in 2004. Shockingly, 21 percent of abused women were assaulted during pregnancy. At 24 percent of Aboriginal women in Canada reporting abuse, violent acts against indigenous women are startlingly high.

One in five homicides involves the killing of an intimate partner.
These are some of the stats behind the need for a charity like the JMMF. To learn more about Jessica's story and how you can be part of the solution to this complex issue visit the charity site.
How you can help
Donating a car may be well out of the question right now. Would you like to volunteer time instead? Here are some JMMF options:
Third Party Fundraisers
You take the reigns and organize an event to support us!  You'll raise funds and awareness while building a community that brings safety and hope to vulnerable individuals. Learn more.
Board and Committees:
Board and Committee members help us achieve specific goals and objectives. (fundraising, outreach, etc.)
Board and Committee Application Form (2018)
Project Volunteer:
Do you have a special skill or talent you'd like to share with our organization? Graphic Design? Photography?
Let us know and we will work with you to create a meaningful position or project.
Contact:
Teena Hughson, B.A.
Community Engagement Coordinator
587-879-5465
teena@jessicamartelmemorialfoundation.com
Financial gifts are always welcome, and if you'd like to learn more about car donation, just click on the big red button below.