It's coming up on that time of year: are you ready to take one last motorcycle ride before the snow flies? Join us for the charity auction of this donated Suzuki Cobra T500 on October 14, 2023!
Motorcycle extending legacy at auction
With four classic rides (donated by the Jack Carter Group) going up on behalf of the Canadian Red Cross, it's sure to be an inspiring venture!
We don't have a lot of information on this two-stroke Suzuki Cobra T500, but she sure is pretty: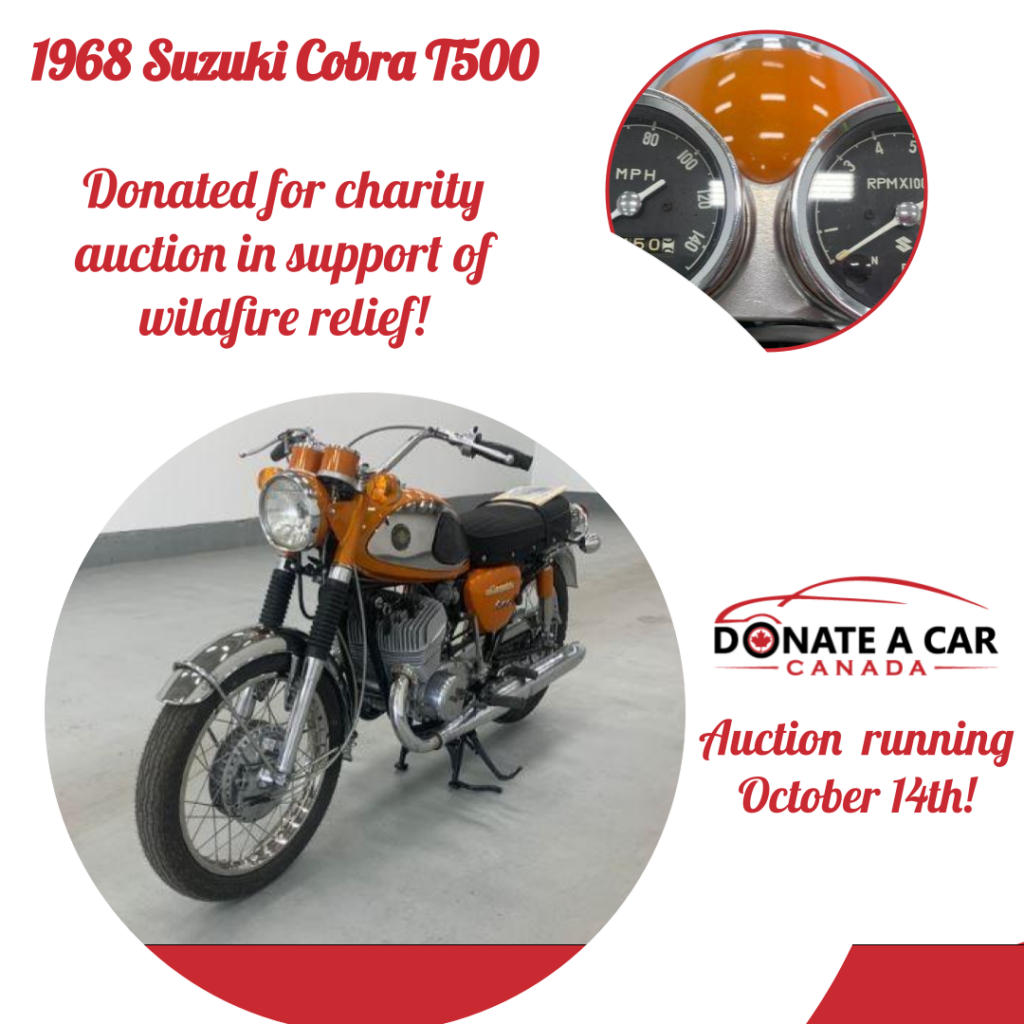 The Who, What, When, & Where
Regal Auctions will be managing the sale of Jack Carter Chevrolet Buick GMC Ltd.'s generous multiple donation.
Net sale proceeds will be distributed to the Canadian Red Cross Wildfire Appeals in BC, Alberta, and the North West Territories.
The auction house is located at 2600 7th Avenue North East Calgary, Alberta
Here are the Regal Auctions listings for the October 14th sale:
1989 JAGUAR XJS CONVERTIBLE (WHITE) 39760 C#79244
1972 CHEVROLET CHEYENNE 20 REG CAB FWD 5.7L (BLUE) 3317 C#79246
1968 SUZUKI COBRA T500 MOTORCYCLE (ORANGE) 16450 C#79243
1966 FORD THUNDERBIRD 2D COUPE RWD 6.4L (CREAME) 13779 C#79245
The general sale begins at 11:00 am; our charity vehicles may go up as early as noon. See you there!