Scrap car blues? If you are industry-savvy, you know that your local scrap yard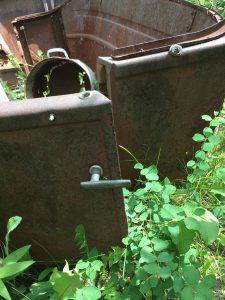 has been faced with a grim market depression that has lasted almost two years. That impacts any one ready to let go of a recycle-ready vehicle.
"I donated a scrap car 10 years ago and got a $200.00 tax receipt! Why is my receipt lower now than it was then?"
The short answer to that question is that our vehicles simply aren't worth their weight in metal when the market hits certain lows. When the scrap metal market is strong, our '98 Honda or '01 Mazda may be worth $200.00 or $300.00 at the yard. When the market hits the lows we've been seeing since 2015, the same cars may be worth $25.00 – $75.00 on the scale.
Thinking of donating a scrap car?
Here at Donate a Car Canada we have been fortunate. Our agents, despite scrap car values dropping perilously low, were able to continue to ensure that our charities received at least a small donation for each donated vehicle.
We often hear the words, "My tires alone are worth more than what you're offering!" How we appreciate the cost of tires! When you and I put new tires on our vehicles it costs us several hundreds of dollars. Unfortunately, that rubber just doesn't hold its value once a car is ready to recycle.
Recycle agents and scrap yards cover their own costs in different ways. Some will sell individual parts. Some make their largest return on the metal that the car is made of. Others are able to fix and re-sell vehicles. Whatever the case, our agents pay us out at what the market will afford based on their own initial investment in transport, vehicle breakdown, and administrative costs.
Scrap car donation outcomes: those dollars add up!
Despite the press of the recently depressed market, thanks to our cooperating agents and conservative budgeting on our side, our charities continue to benefit through our program. Your $100.00 gift is added to the next…and to the next! Your charity of choice won't take that for granted, and they'll put your gift to great work!