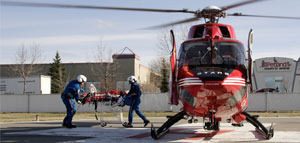 STARS Foundation may agree that it doesn't get much more Canadian than this!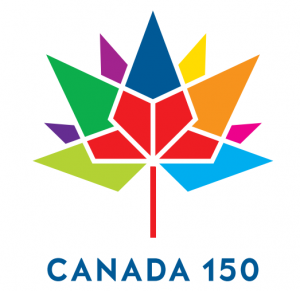 What do a Zamboni and a helicopter have in common? This Canada Day we cheer for the unique ways in which our donors and the causes they love come together.

We're celebrating Canada's 150th birthday with a unique vehicle donation! It's not every day that we see big units like tractors, or other heavy machinery come through our program.  When we do it causes a bit of excitement. It's also not every day that we see donors giving more than one vehicle. Donations in the double-digits are definitely celebration-worthy!
STARS Foundation cleared for take-off with big donation
When a Regina company called to see if we would accept multiple Zamboni machines, we were happy to partner with them. That first phone call lead to ten Zamboni units rolling through our program!  Our capable Regina agent promptly set to work. He reached out to the donating company, sorted out the logistics of getting all 10 vehicles moved, and came up with a price that will be sure to help STARS Foundation continue to do their important work.
Charities are not required to do anything to receive gifts through our program. They simply sign up and guarantee that their donors will receive a tax receipt in a timely manner. Then, they wait for the gifts to arrive at each month end.
What does STARS do with the gifts they receive?
Accepting vehicles for donation (especially if they happen to be Zamboni-size…and in groups of ten!) is a costly and complicated process for charities. Donate a Car Canada did all of the work for STARS so that there were no costs to them in receiving their gifts.
STARS Foundation goes on to use the monies they get through our program to "provide safe, rapid, highly specialized emergency medical transport for the critically ill and injured."
WHY FLY?
The more quickly a patient receives treatment, the better their recovery.
Timely treatment of stroke, heart attacks or brain injuries can save more than $1 million per patient.
The economic benefits of helicopter ambulance missions are six times higher than the costs.
Patients transported by helicopter ambulance are more likely to survive than those transported by ground ambulance, even though they are more severely injured.
Are you interested in donating a vehicle to support STARS, or your charity of choice? We can help!