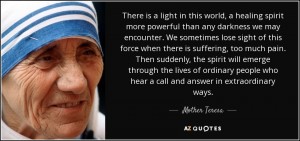 If you're visiting this site, you're probably here for one of two reasons: you have a clunker that you really need moved in a hurry! Or, you have a vehicle that you are almost ready to part with and you want to impact a hopeful and courageous cause by seeing the funds shared in the name of Goodness.
With another week of heart-stopping news — news of lost lives, confused hate, political strife, job loss, and hurting youth — it would come as no surprise if our national frame of mind became increasingly dour. There is heartbreak all around. Anger and fear feel justified.
We ache with the hurting in the US, those in lands further off, and with our own here at home.
Goodness | Active compassion

Earlier this week I was challenged to replace judgement with compassion and curiosity. It's easier, of course, to assign blame and hate, erecting "us vs. them" barriers. But whether we're hurting for our teens (who are attempting to take their own lives in staggering numbers), or stunned by yet another mass killing, or appalled at the violent death of one of our own in another land, we must know that to respond to violence with violence will not – ever – result in restoration?
If you've found us here, this is likely your way: to do justly, to love mercy.
We're with you on that. Let's ensure that Canada remains a land of Peace. A land where good overcomes evil. Every time. May Goodness serve you well — as you extend it, and as it is offered right back to you.