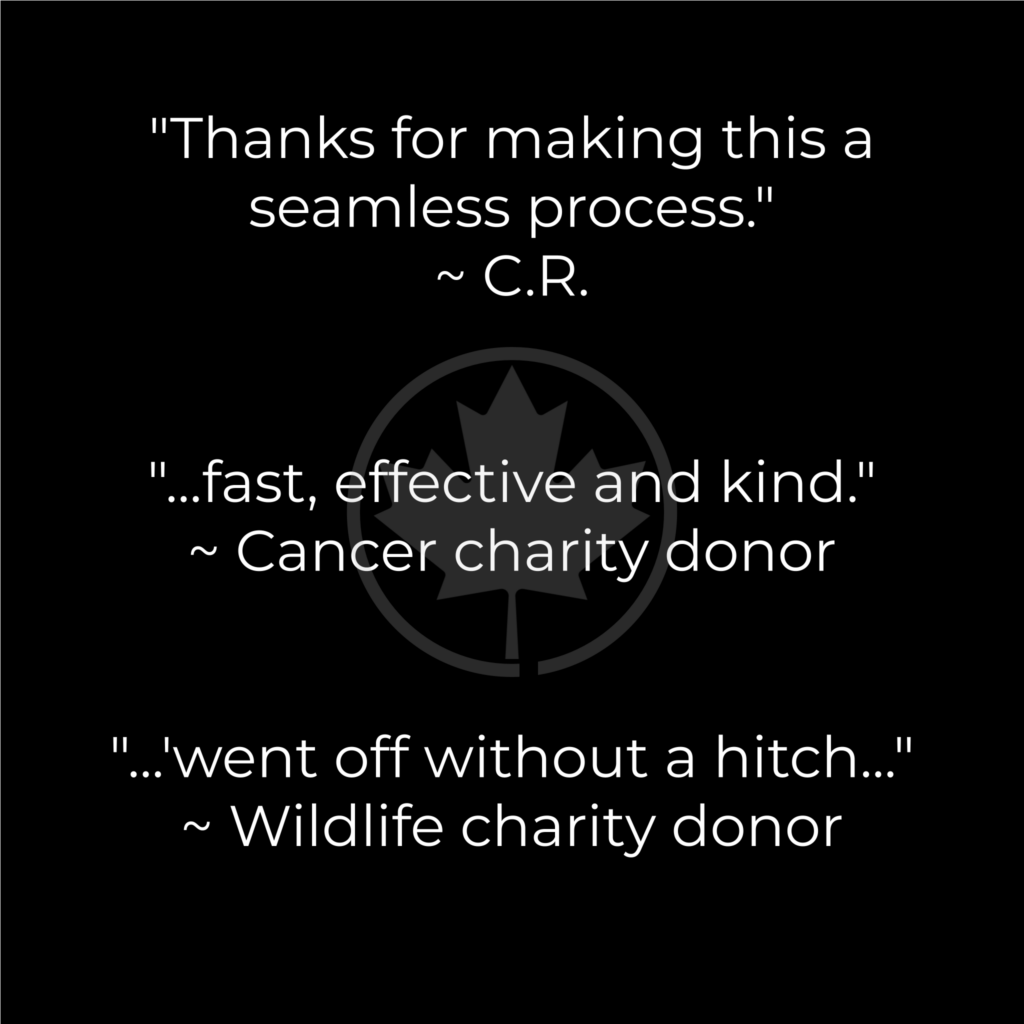 Your generosity of spirit is The Thing! With so many feeling that enough is enough already, why not be the change?
'Little worn out? Feeling like enough is enough?
You are not alone! These past couple of years have really taken a toll on us all, haven't they?
We are really (really!) lucky here at Donate a Car Canada: every day brings us into contact with giving Canadians. People like you and I who grab onto a deeper reality. A kind of Goodness that keeps on thrumming no matter what is going on around us!
Your car, your charity!
The beauty of donating your car, truck, van, or SUV through our program here is choice. Well, choice and a free tow. Ok, choice, a free tow, and sunny-joyful customer service. Oh, and it's super easy, too!
When you face into, "Enough is enough already!" with your unique pluck and kindness, there is no limit to the change you can bring. Aligning yourself with the charity that is already doing the work you love is one such way. And donating an unused or unwanted car is a way to help that charity. And by "that charity," we mean any Canadian charity!
Diverse, practical, compassionate
From international justice work to local inclusion projects — you can give to the heart work that means the most to you. Human kindness comes in so many shapes, sizes, policies, and procedures!
Even while we feel the ground shifting beneath us, can we agree to offer the steady hand of respect and support where we are vulnerable? Because we are all vulnerable in one way or another. We need each other to be a non-anxious presence in an anxious world.
We're here to serve you and your heart cause with excellence, efficiency, and impartiality. Reach out if you're ready to donate your unused/unwanted car, truck, SUV, van, or motorcycle. The tow is always free, your charity of choice won't pay a penny, and you'll receive a tax receipt for the net proceeds of the processing of your vehicle!
Not quite ready to donate? Follow us on Facebook, Instagram, or Twitter to get an overall feel for how we care for each other and our charities here. This is a community you want to be part of!