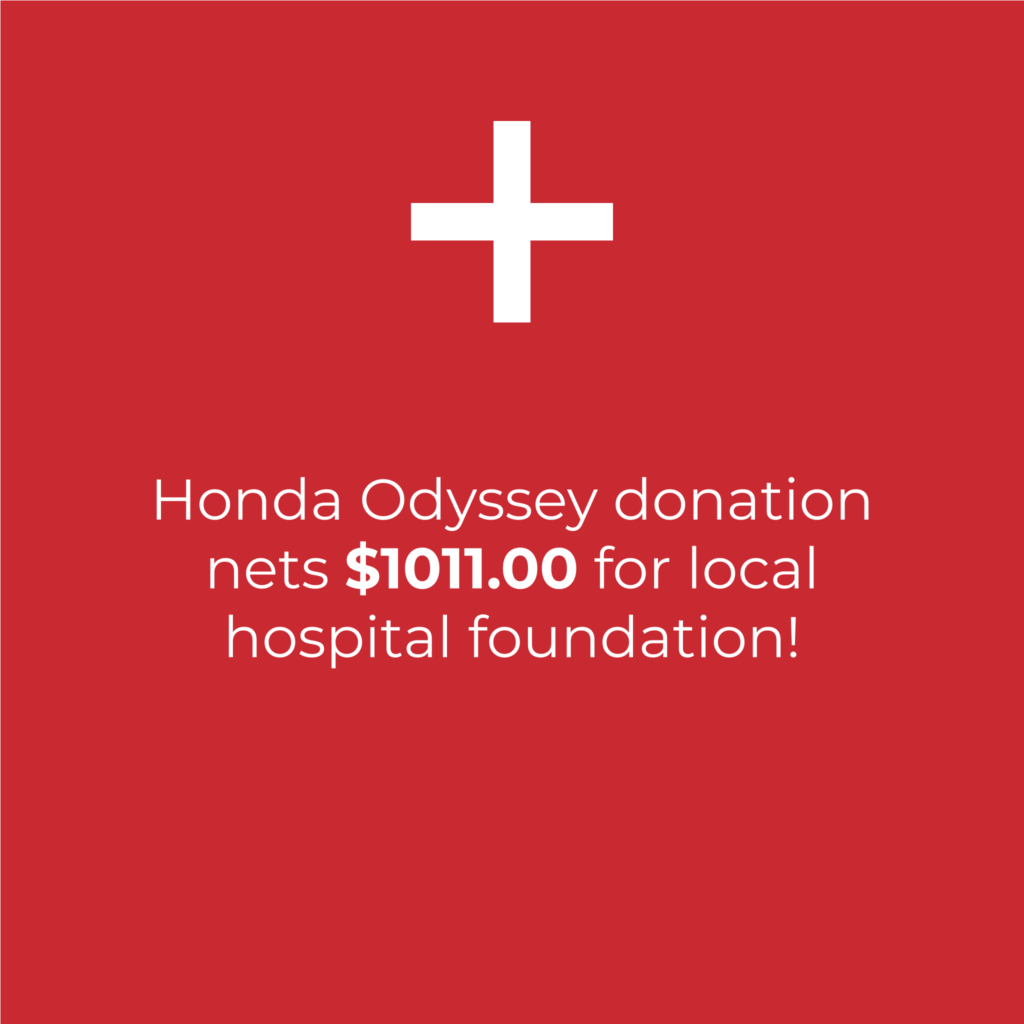 You won't believe how many zeros are on our giant cheque for childhood health!
Exceptional donors shape the cause
It will blow your mind when you see the dollars raised by car, truck, van, and SUV donors just like you!
Donate a Car Canada can serve any charity in Canada. So many of those are all about Canada's kids! And childhood health is the heartwork of hospitals and community outreaches alike.
Childhood health? The ACHF has it covered!
One of our partnering charities is the Alberta Children's Hospital Foundation. Earlier this Fall, two our amazing donor and charity support crew had the joyful opportunity to engage with them in an unusual way. Can anyone say, "Big Giant Cheque Event!"?
This is a very unusual experience for us here! We are a happy team of folks who are working on behalf of donors and charities behind the scenes. If we are filling our roles well, you'll walk away from your car donation experience feeling surprised by how quick n' easy it all was. Your engagement with us will be brief and cheerful. Happy efficiency with a hearty dose of kindness tossed in. That's us!
An invitation to toot our horn on behalf of Canada's car donors was a bit out of character — and really fun!
Two pics that say…something, but not everything!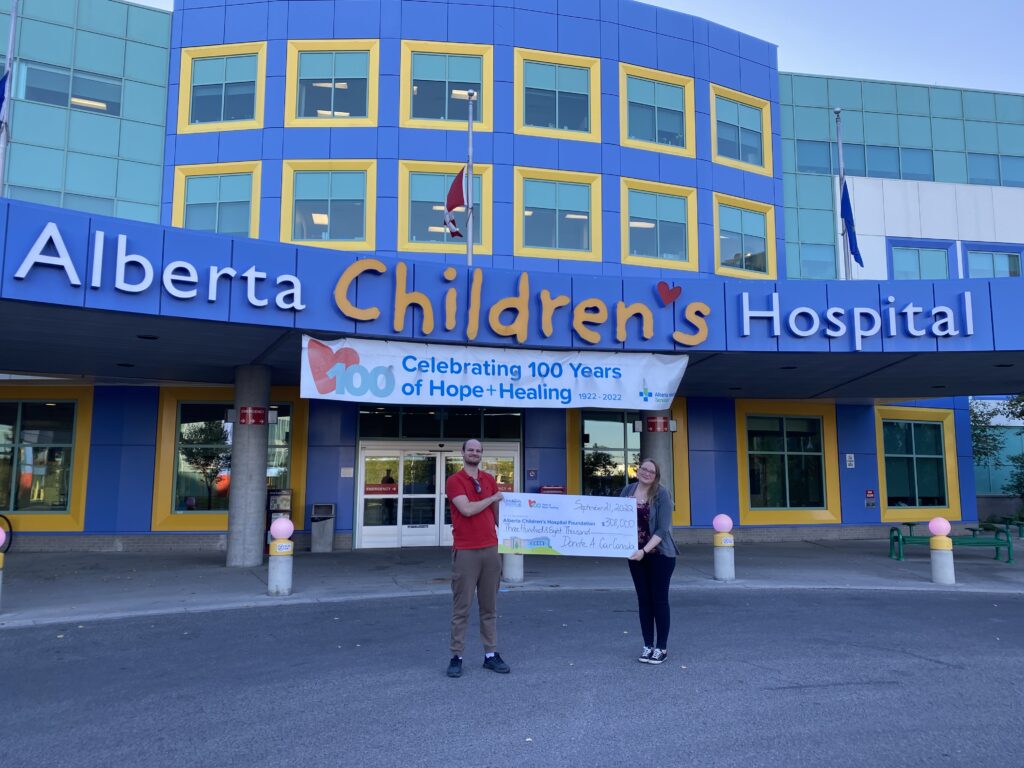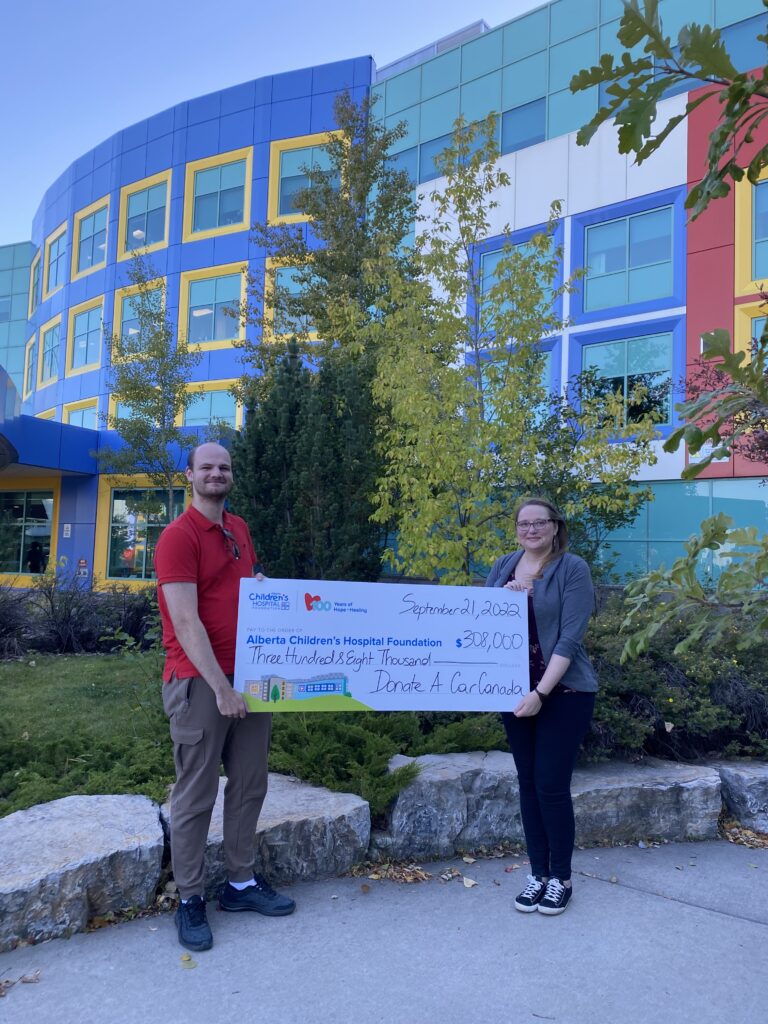 But wait! There's more! Like, even bigger $$!
$308,000 on a giant cheque, and childhood health donations just keep climbing!
At the time of this writing the amount donors like you have actually raised? $358,357.57 … for this hospital alone! That does not count our other receiving children's hospitals. And it doesn't include the hundreds of other children's charities you support through car donation.
Do you have a car, truck, van, or SUV to donate for the cause you love? We are a click or a call (1-877-250-4904) away. We can't wait to help you help your charity!
Not quite ready to donate? Follow us on Facebook, Instagram, or Twitter to get an overall feel for how we care for each other and our charities here. This is a community you want to be part of!