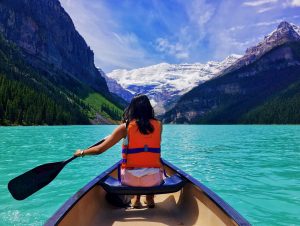 BC Parks Foundation invites you to immerse yourself! Discover the supernatural beauty of Canada's outdoor wonderland.
BC Parks Foundation: more than just pine trees and blue sky
BC Parks Foundation is passionately working to secure our parks forever. Their goal is to preserve the ecological integrity of parks. As resources becomes available, they work with a range of partners and volunteers on projects including:
Restoring ecosystems
Controlling invasive plants and animals
Protecting species at risk
New protected areas
Education and awareness
Science, data, and technology
Wildfires, conservation, preservation and adventure on your mind?
We are so very lucky to live in a land where we have free and ready access to some of the planet's most diverse, invigorating, and rugged beauty. This past summer my husband and I had the happy chance to take Mom on a week long explore of the Spiral Tunnels, Skunk Cabbage Boardwalk, The Enchanted Forest, and much more. We hiked, geocached, and hugged trees (well, I hugged the trees) all along the way! (For a helpful list of spots to find breath-taking beauty, visit the BC Parks government directory.)
If, like my family, you're a park adventurer, BC Parks Foundation notes,
"We come to you respectfully and enthusiastically, to ask you to consider joining us in our magic canoe of park supporters. We call it magic because the canoe always expands to welcome new paddles, and every paddle makes a difference, no matter the size, shape, or colour.

The parks need you, and now more than ever, the world needs more Beautiful, Supernatural BC. While there are many worthy causes, when you support parks, you are passing along the magic of life. Forever."
Just how do you fit in the magic canoe?
BC Parks Foundation has 7 different ways for you to make a difference! Click here and get your paddle in the canoe: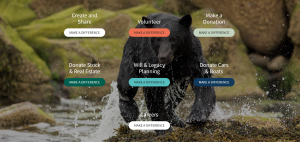 Option #6: Donating a vehicle – Here's how