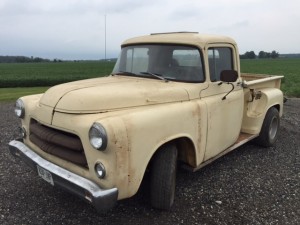 Automated, auto-correct, automobile, automatic. In a world where auto is where it's at, sometimes it's nice to just take a step back into a simpler, slower time and savor the beauty.
Mr. Fisher's '56 Dodge C3B invited us to switch into auto pilot for a few minutes and just enjoy the ride.
The C3B stood the test of time and represents a shift in the car culture of its time. "Freedom, status, and the owner's personality" were all reflected in the post-war changes to the auto industry. Gender roles, economics, and priorities were undergoing a transformation and the future promised to be bright.
Old Time Auto Makes Present Day Difference
Donated just this Fall, this beautiful Dodge was put up for sale at auction on behalf of charity.
With thousands of dollars being sent on to Mr. Fisher's charity of choice, the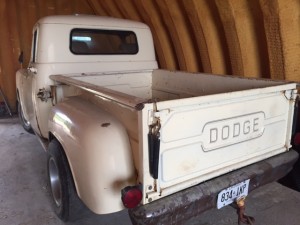 Sarnia and District Humane Society, we think his eye catching auto  has represented her era well: A feisty representation of a pivotal time in history has gone on to make a generous impact today.
Wherever your old wheels take you, here's to happy memories and time to enjoy the beauty as you go.
Dodge C3B photos courtesy of donor.