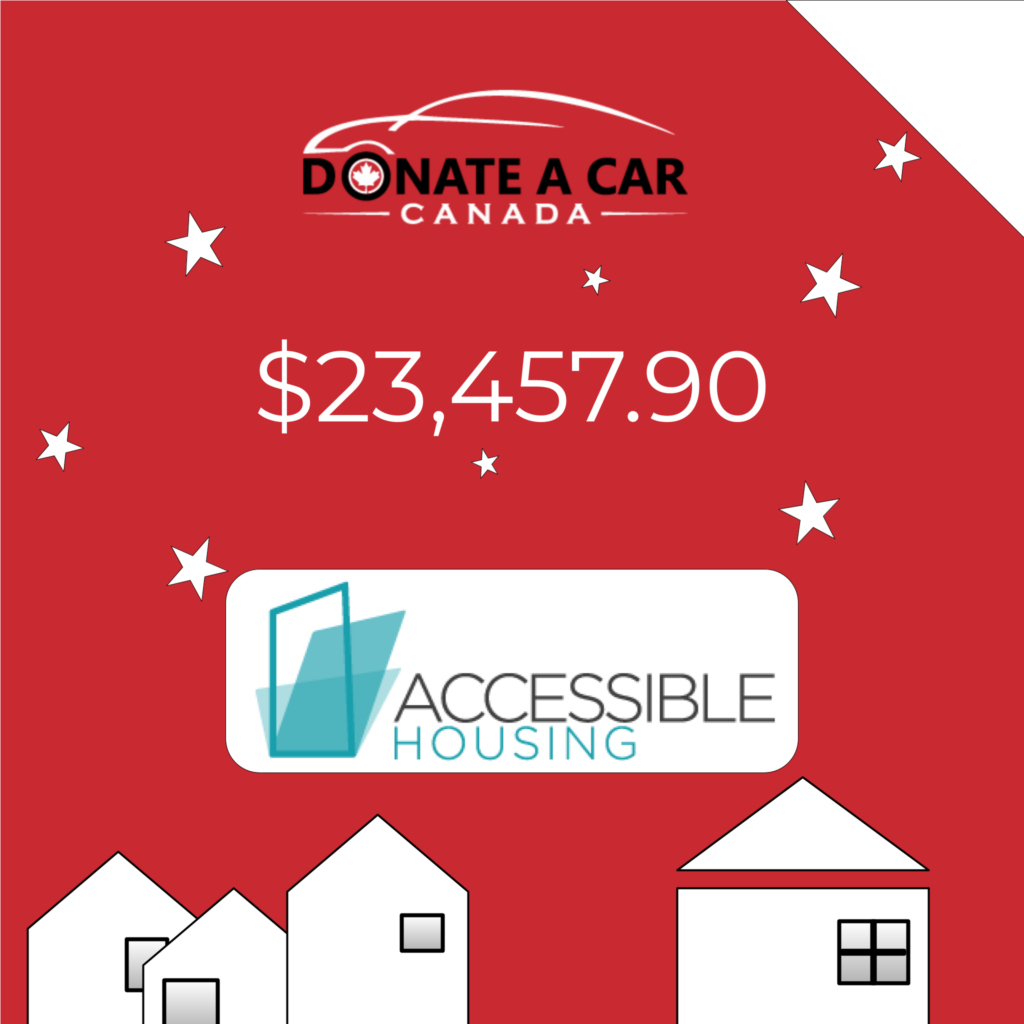 Accessible Housing vehicle donors open doors! One Crosstrek owner helps create spaces of belonging.
Accessible Housing Society: barrier-free
Accessible Housing opens doors for people with limited mobility. In addition, they enhance dignity through accessible homes that are appropriate and affordable.
Through their outreach and residential programs, they provide housing and personal support. Their aim: for everyone to have a home, to belong, and to participate in community.
AH believes everyone can thrive! This is true, regardless of circumstances, if people are provided proper support and opportunity.
Accessible Housing offers many programs to support those with limited mobility. Clients are intentionally supported to develop a sense of hope and strength. This is accomplished by fostering a sense of connection and belonging with the community.
Enabling, caring, creating
The society was formed in 1974 to meet the housing needs of young people with severe physical disabilities.
Through the years, the society has grown the services they offer. They are now able to include more individuals in different life situations. Two of their programs (Inclusio, and Chinook) include personal care services. These two programs provide an array of at-home and personal care supports.
Another program, Bridge to Home, provides intensive supports to help people with limited mobility exit homelessness. RAD is yet another program. It helps people to stay in their own community by facilitating accessibility renovations to private homes or local businesses. In these ways, AH supports hundreds of clients (and their families and loved ones) each year.
They also offer an Accessible Housing Registry. There, client housing needs are identified and assistance is provided to obtain housing. This service connects clients with landlords. Specifically, landlords whose property may have modifications that would work for the person in need. In addition, Accessible has a learning tool known as Accessible University (AccessibleU). This online resource offers information and links for navigating changes to spaces that support accessibility.
Crossover collects big!
It is not unusual for our car donors to give without much explanation. D.B. is one of those donors. Because of that, the size of his donation outcome feels so BIG relative to the simplicity of the process!
Our AH donor simply filled out his donation form and waited for our donor care. D.B's SUV was a good choice for our re-sale at auction process. One of our long-time auction houses had the Subaru up on the block in no time. The Crosstrek was in great shape. Bids on sale day reflected that!
He donated in the middle of October; by the end of November, Accessible Housing had his (enormous) gift in hand! Within one month D.B. went from a donation form to a completed gift. No fanfare. 'No story attached to his Subaru's notes. 'Just one donor quietly giving to the cause he cares for.
D.B's donation outcome? $23,457.90 for Accessible Housing! Yes, you read that right! His charity of choice is on their way. Thanks to him, they have a little more room to build and serve.
Your car, your choice
Does the work of AH mean a lot to you? Or, maybe another charity you love has capable and caring hands tackling work that offers dignity? Generous spaces? Your time, your caring, and your gifts matter to their work!
If you have an unused or unwanted vehicle to give, Donate a Car Canada can help! As we did with D.B's Subaru, we will process your car, truck, van, or SUV through re-sale or recycling. Then, the sale proceeds will be sent to any charity you choose in Canada. The tow is always free. Not only that, you will receive a tax receipt!
If you have questions about how to give to AH, we're here to help. We look forward to hearing from you!
Wishing you and yours enough to thrive, and enough to share, through a barrier-free holiday season!