Adopt-a-dog/Save-a-life is the heart work of one woman. Grace and her team have saved thousands of abandoned, sick, and aging dogs. Read more for a you-won't-believe-this!! update…
Can we get a drum roll for this amazing donation?
Since we wrote about Adopt-a-Dog earlier this year, we've had an extraordinary donor story update: A 1997 Winnebago Adventurer donor donated an astounding $11,450.00 to Adopt-a-Dog/Save-a-Life this November!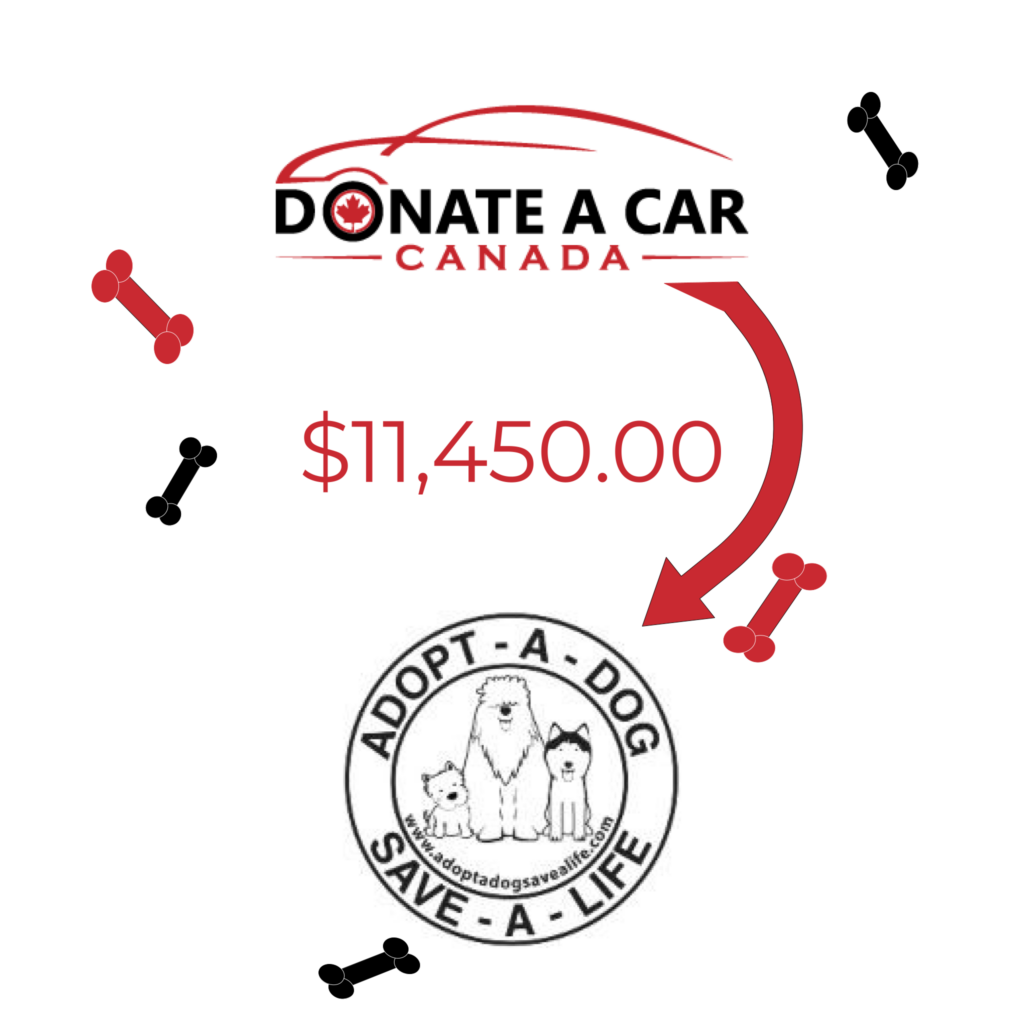 How they get it done
Adopt-a-dog/Save-a-life is a Canadian charity dedicated to saving abandoned dogs and placing them in loving, caring homes. They do not have a physical shelter. Their dogs are all cared for by dedicated volunteer foster parents.
The charity has a no kill policy. They encourage all animal shelters and rescues to incorporate policies that would have all dogs spayed and neutered before they are put up for adoption.
Their success stories will re-boot your COVID-weary heart!
Adopt-a-dog/Save-a-life Fostering
AAD/SAL's rescue work is dependent on dog fostering. Curious about what that involves? Here's an invitation into this work:
"Have you ever wanted to do something that really made a difference? Giving a homeless dog a temporary home changes the life of that dog forever. The stories of their lives can be heart-wrenching, but you can help to give them a happy ending. In order for us to save lives and find homes, we need your help. We could not rescue dogs without our dedicated foster parents.
We do not expect our foster parents to be dog experts or dog trainers. That said, we do want people who love and care about the welfare of dogs. Some of our foster parents have never owned a dog but they are comfortable with dogs and want to help a dog in need. We recommend you have some hands-on experience with dogs. A certain level of confidence is necessary when bringing a dog into your home.

Our adoptions take place mainly in the Toronto area. For this reason we find it easiest to work with foster homes in the GTA. We do make exceptions and are willing to speak with individuals who live an hour or so outside of Toronto. If you do live outside of the downtown area you must have a car and be willing to pick up the dog and supplies. For those of you who live further away please consider contacting a rescue in your area.

We supply everything you may need; you just supply the warm home and the love!"
Fostering FAQ's can be found on the Adopt-a-dog/Save-a-life website.
I can't home a dog – How can I help?
Hosting a fund raiser is always a win! AAD/SAL operates on donations, so getting the word out and raising dollars helps.
Dog taxi service is always in demand! If you're in the GTA, become a driver for fostered dogs who need a lift to their next vet appointment!
Donation dollars have the most direct impact, of course. Cash is tight for many of us. In that case, donating your old vehicle serves well. Moreover, car/truck donation serves you, the charity, your local economy, and the environment.
This means of donation is an all around win, and you'll see a tax receipt for your efforts!
Contact us today and turn your donation-ready vehicle into loving care for a vulnerable pooch!