Looking for inspiration and a hearty reminder that there is goodness in the world? The Salvation Army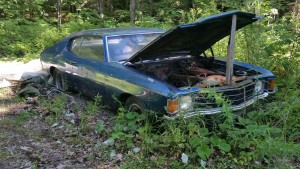 have been serving with practical compassion for 133 years! They have hope to share and the vehicle donors that care about the work of the SA are as diverse as the programs the organization has to offer.Doing a work like the Salvation Army justice with words is hard to do — their reach is long and their impact true. They are all about love in action with "hearts to God, and hands to man!" A visit to their website will show the scope of their work as they reach toward suffering, provide counselling, aid in disaster relief, and fill hungry bellies.
Hope Stories inspire, and their Youtube channel compels to action. Our vehicle donors would agree and many select the Salvation Army as their charity of choice when gifting a car or truck.
Donated '72 Chevelle Raises Significant Contribution for The Salvation Army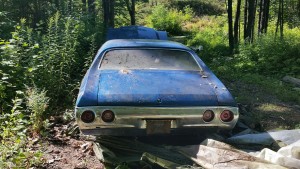 One of our donors donated his 1972 Chevelle. She was pretty rusted out underneath and the engine had seen a bit of weather, but auction buyers gave the car more than a second glance and a gift of $1400.00 went to the charity as a result!
Whether your compassion steers you toward a donation, providing work for ready hands, offering mental health support, or just extending a hand up to a fellow citizen that's going through a rough patch, The Salvation Army has opportunity for you. Your heart, your hands, their direction. Big impact!