One Calgary man's donation on behalf of the ALS Society will make a strong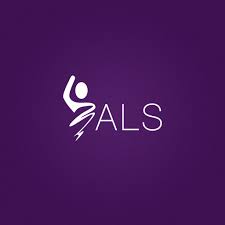 impact. His BMW netted $10544.75 on sale day!
Our donation outcomes in the thousands of dollars do put a bounce in our step.   We are equally grateful for every steady-on recycle-ready vehicle that rolls through our program! Despite continuing instability in the metal industry, our agents continue to pay the highest prices they can, ensuring that your charities of choice see incremental gifts each month.

A big number like $10,000.00 brings big smiles in tough economic times! Canadian charities have been hit hard by the overall impact of job loss, unstable markets, and global uncertainty, so this donor's generosity of spirit is inspiring.
The ALS Society
What will this donor's gift go toward? The ALS Society provides advocacy and support to ALS patients. Furthermore, they champion research. Their site notes,
"ALS, or amyotrophic lateral sclerosis, is a disease that gradually paralyzes the body, leaving people without the ability to move, talk, swallow and eventually breathe. Eighty per cent of people die within two to five years of being diagnosed with ALS because the disease has no effective treatment or cure. However, ALS research has advanced to a point that many ALS research experts believe effective treatments are now a matter of 'when' not 'if.' Research discovery is limited only by the amount of funding available to pursue it."
"ALS Societies across Canada fund raise on a regional basis to provide services and support to people and families living with ALS and to contribute to the funding of the ALS Canada Research Program. The ALS Canada Research Program funds peer-reviewed research grants and fosters collaboration among Canadian researchers. They help to nurture new ideas and build capacity. ALS Societies advocate federally, provincially and locally on behalf of people and families living with ALS. This ensures better government support and access within the healthcare system."
Your gift makes a difference
"Whatever your reason for caring about ALS as a cause, you are joining a passionate group…
Your involvement with ALS Canada means that people living with ALS today can benefit from services and support. It makes the effective treatments of tomorrow through research investment possible."
Involvement through action
Gift giving and donations are one way to help, but you can support this work in other ways, too. Join the ALS Walk, volunteer in their office, or help out at a local event. Many hands make light work and your skills will contribute.
We love working for lesser-known groups, and for larger charities, like the ALS Society. And, recycle or re-sale donation, contributing to their efforts through the vehicle program here is an everyday privilege!