We love signing up new organizations to be on our list of receiving charities! And when a big donation comes in a tiny smart car package — from a donor who is passionate about her charity — it's smiles all around!
Who were the lucky folks to benefit from Laura's generosity? Thanks to this donor, Beagle Paws Canada is now at the ready to receive the proceeds from your vehicle donation.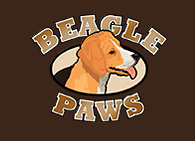 BPC is a Beagle rescue that works, Coast to Coast, to find homes for this unique breed. Visit their site for adorable pics, inspiration, and information on their creative fund raising endeavors.
Smart Car | Smart Way to Give
While not every vehicle donation hits big digits, Laura's 2009 smart fortwo resulted in a hearty gift of over $2500.00 to the newly signed charity! That's a lot of love for those big-eared critters.
Whether your gift comes in the form of a recycle-ready Dodge Caravan or an auctionable Smart Car it will be a valuable contribution toward the cause you love!
Beagle image courtesy of federico stevanin at FreeDigitalPhotos.net