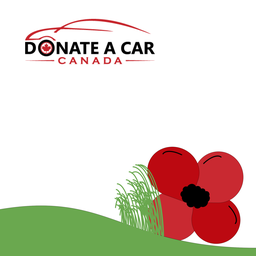 Remembrance Day 2023: remembering, honouring.
Remembrance Day: our veteran's request
"Veterans want Canadians to understand the price of freedom. They are passing the torch to the people of Canada, so the memory of their sacrifices will continue, and the values they fought for will live on in all of us." Veterans Affairs Canada
This is a shared value for many of our donors. Before we settle in to our donor stories, may we invite a pause? This week, consider what November 11th means for you, for the people you love, for our country, and for our world.
Remembrance Day: our Indigenous vets
On Tuesday, November 8th, we acknowledge our Indigenous veterans. "While exact statistics are difficult to determine, the rate of Indigenous participation in Canada's military efforts over the years has been impressive. These determined volunteers were often forced to overcome many challenges to serve in uniform, from learning a new language and adapting to cultural differences, to having to travel great distances from their remote communities just to enlist." Veterans Affairs Canada
We remember.
Sharing where we care
For those who have lost loved ones to service, reaching out in practical, tangible ways can be a gentle way of honouring grief. It is a way of honouring lives spent, and careers of service. A means of ensuring legacy and care for those who are in need, this is also true for those who made the work of serving country in this way a career. They, too, may wish to continue to serve the cause they love.
If you would like to marry your memories or service with giving, we can help. We have several Canadian charities that are receiving car, truck, and van donations through our program.
Donor stories | Remembering through giving
The Canadian Warplane Heritage Museum is a partnering charity here at Donate a Car Canada. L.L. donated her Sonata in loving memory of her family member. $500.00 was sent to the CWHM in her name, with a special note attached, naming the one she wished to honour.
When Hector's estate was being settled, the donation of his 1990 Buick Park Avenue to the CWHM was one way of extending his legacy.
Then, just this summer, a donated 2005 Acura Tl was auctioned for a $2300.20 gift to the museum!
In times past, Juno Beach Centre donors P.M. and J.R. donated a 2010 Malibu and a 1994 Olds', respectively. These donations were quietly processed without fanfare (as is so often the case!). The Malibu brought in $2,106.25 for JBC; that '94 Olds was another $325.00 gift!
A former Quebec Veteran's Foundation donor wrote, "Everything went fantastic, thanks for the help!" ~MG His '08 Trailblazer was one of several gifts to the QVC.
Team Rubicon Canada had one particularly hearty donation: They were gifted $8,950.00. One Cadillac donation can make a big difference! Thank you C.W!
Valour Place had a feisty 2007 Hyundai Tucson up on the auction block this summer. Malcolm's donation raised a $1232.25 gift for his charity of choice!
Wounded Warriors donors are quick to align with their beloved charity. Former vehicle donations brought in a 2011 Jaguar XF gift of $3,826.40, and a 2012 Hyundai Santa Fe for $1,179.50! Just this fall? Greg donated 2007 Toyota Yaris, and RG's donated Suzuki VL800 motorcycle was auctioned for a WW donation of $842.50!
Your Remembrance Day charity of choice
Donating to any of these charities will take you less than10 minutes. The tow is free, and your charity of choice will issue a tax receipt for your donation. We are here to help in every prompt, friendly, and empathetic way we can. We look forward to honouring your loved ones with you in this unique way!
First, fill out your donation form. You're just a click of the big red button away!
Then, wait for your tow call. You can expect our agents to serve promptly and cheerfully.
Finally, watch your in box for that tax receipt!
Not quite ready to donate? Follow us on Facebook, Instagram, or Twitter! There you will get an overall feel for how we care for each other and our charities. This is a caring community, here to serve you.