"My sister, and my best friend, who are survivors of ovarian cancer, will be thrilled!"
Debbie's recent '04 Hyundai Santa Fe donation raised a whopping $1211.94 for Ovarian Cancer Canada! This generous gift is just one expression of Debbie's compelling and personal generosity. It is her response to the impact that various Cancers have had on her loved ones.
"My actual inspiration came from caring for my husband who passed away from Stomach Cancer as primary, and found too late to do surgery.

We had gone through the journey with my friend of over 40 years in 2011, my sister in 2013 (both women with Ovarian Cancer), and Bob being diagnosed on December 16, 2013."
The ravages of this disease and its many forms went on to mark Debbie yet again. Just days after Bob's death, Debbie's cousin lost his life to liver cancer.
"Indomitable" is the word that came to mind as we had the privilege of hearing the small snippets of Debbie's story. Her feisty spirit inspired action!
"I had my vehicle and Bob's truck and it took me from last summer until the Winter/Spring of 2015 to donate my vehicle and trade in his truck, even though we had looked at vehicles and chosen what we thought would be right for me.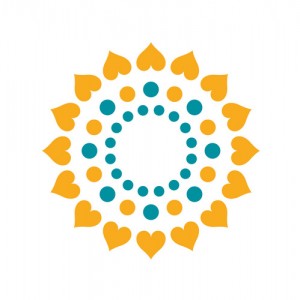 My Santa Fe was my favorite vehicle I had driven in many years of owning cars, and I went online to do research and found your website, had a positive experience from the beginning and feel at peace to know I did a bit of good with all the sadness Cancer can bring. It just felt like the right thing to do rather than trade-in both vehicles to a dealership."
Oh, it doesn't stop there…
This unstoppable 65 year old isn't letting her efforts to push back against Cancer stop there!
"I am walking the 5KM Walk for Hospice in the City of Kawartha Lakes, Lindsay as my way of supporting all the wonderful services that were made available to assist both Bob and I through our Journey last year. I made a personal goal to raise $250.00 and have just reached over $600.00 with the support of friends and family, which I am very proud to provide to them."
And proud she should be! Debbie's one-dollar-at-a-time efforts bring honor to the people she loves. They offer practical aid to professionals, researchers, and survivors alike. Like Debbie's sister, and her best buddy of 40+ years, we are thrilled to be part of the process!
You can be part of the change in your way
There are as many ways to help and give as there are people. Here at Donate a Car Canada we specialize in just one spectacular way. We facilitate your car, truck, van, or SUV donation. You choose the charity you love. We do every last bit of the rest!
There is no cost to you. Furthermore, your charity won't pay a cent.
Questions? Give us a call at 1-877-250-4904. We are here to assist in a cheery and efficient way! On the other hand, the only form will take you less than 10 minutes. So, if talking to a human is of no interest to you, no problem! Fill in that form, hit the "complete my donation" button, and we'll take it from there!
Join Debbie in her generous way of being!