Are you ready to make a wish? Winter has really shown all of her stripes this season! She has blanketed our country with snow, more snow, even more snow, ridiculous amounts of snow! And for good measure? Ice rain, hail, and even snow-thunder and frost quakes in some areas! 
Can you find the car hidden in the photo? A photo like this one came to us from Mr. Tonnelly, one of our generous Ontario donors!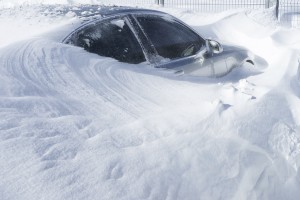 Make a Wish | a wish fulfilled
The Tonnelly's donated their hard working '01 Lincoln when she was ready for her last ride. Wanting to see the car's legacy of industrious effort (there was over 445,000 km on the car!) extended, they chose to gift the Make a Wish Foundation with their auction sale outcome.
The Make a Wish Foundation has a mission! They seek to "grant the wishes of children with life-threatening medical conditions to enrich the human experience with hope, strength and joy." With 5,000 wishes and counting, they're fulfilling their mission daily, and donors like the Tonnelly's are at the heart of that ongoing endeavor.
This winter, you can have your own heart-warming impact on the children that Make a Wish. Moreover, there are other children's charities to support. Give, get involved, or just spread the word and make a difference in a child's life today!
How this all works
Donating your car, truck, SUV, or van is so easy!
Online form: less than 10 minutes of your time.
Donor support: efficient and consistent — we'll keep you in the loop every step of the way.
Free tow service: you won't believe how easy our agents make it! They'll call at the number you provide. You'll let them know your best timing for pick up. They will come for your vehicle and take care of the registration particulars!
Your charity of choice: every penny of the net proceeds go to any charity you choose in Canada! No cost to you, and free for your charity, too!
You can also visit us on our Facebook page and send us a photo of how winter is treating your trusty vehicle (Just click on the little grey camera icon in the comment bar to add your photo.)! And when winter finally melts away and releases your car from her frozen clutches we are more than happy to tow it away for free.