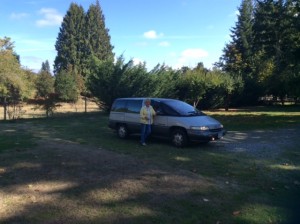 "I tried to take her to a scrap metal/ auto parts, but no one wanted her." Sandy's Chevy Lumina is a rusty, but beloved, collection of adventures and memories. We were privileged to jump on in for the minivan's final ride. We're setting the Victoria Humane Society up for a gift at the same time!
Purchased in 1990, Sandy and her Lumina were a team right from the start. With her first grandbaby on the way – and more to come in the years to follow – the van was set to be an invaluable asset to the whole family from day one.
"'Best purchase I've ever made…I loved it! She has hauled just about everything; it's amazing all that we could get in there if we took the seat out. Yup, moved a lot of people as well."
The ol' girl liked to ensure she had Sandy's full attention from time-to-time, and she pulled a few nerve-wracking stunts.
"Up until the last year I haven't had any big issues with her, but about a year ago I was out with my granddaughter Kayleigh for lunch at Moxies. The steering seemed strange as I was parking it; Kayleigh thought it was the power steering and asked if it needed that?"
To that day, Sandy had been a full-service gas station gal, leaving the care and keeping of the Chevy up to the shop and service staff. What it was the van did or didn't need was a mystery to her!
"…to make a long story short when the tow truck came he couldn't believe the steering wheel wasn't  connected to anything as the front frame fell down! So it just spun around. I had a lot of sleepless nights on that thinking what if I was on the freeway."
The Lumina wasn't quite done vying for Sandy's attention, however:
"That got fixed. Then as we were leaving Canadian Tire going over a speed bump the 2 back rear shock mounts rusted out and pushed through the frame. I had a lot of bags of dirt in the back — and a friend and his dog — it actually looked funny…but wasn't…"
Turning Lumina Memories Into Helping Dollars
Despite occasionally misbehaving, the minivan has been a tireless and faithful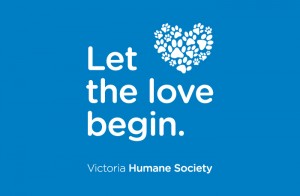 member of Sandy's family for 26 years. The Lumina's last ride will go on to help one of the causes that the family cares about: the Victoria Humane Society will benefit with a financial gift that will extend the van's care just a little bit further.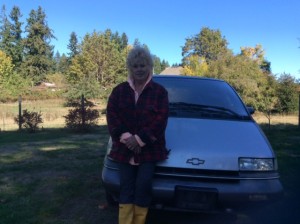 To honor the van's contribution to their memories, family and friends are trekking to the Black Bear Pub to raise a glass in the Chevy's honor, retiring her with a bit of fanfare.
Do you have a vehicle that's ready for it's final toast? We'd love to work with you to make that happen. Just click here and we'll walk you through it.