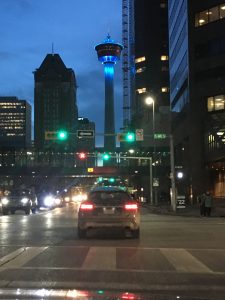 Giving is the heartbeat of Donate a Car Canada. It's our mission, our secret agenda, and our weekly goal. We're here for one reason: to serve Canadian donors and Canadian charities. And we do that through the unique medium of vehicle donation. 
Giving starts with the heart…
We give where we care (and, sometimes, where we hurt). I didn't think much about donating to cancer charities until my Grandma was diagnosed with breast cancer and my Grandpa with cancer in his intestines. Diabetes is a cause that tugs at me because I have many dear friends who wrestle with it daily. Maybe you relate? The charity that rescues, supports, warms, and educates in the places (and with the people and creatures) that you love is probably the one that you readily share your hard-earned resources with.
…and giving works through our hands
Those resources come at a cost to you. The work of your back and brain and hands makes it possible for you to have enough to live, and enough to share — even if it puts the financial squeeze on in another area of your life.
What does Donate a Car Canada do with your giving?
Our role here at DACC is to facilitate the pick-up and recycle/re-sale of your donatable vehicle (car or truck — and seasonally we can even do motorcycles and boats). We have supporting agents that manage the free tow. These capable, market-savvy companies then recycle the vehicle, or put it up for re-sale. The proceeds go to your chosen charity. That's right! You choose the charity. We have over 800 currently active in receiving donations like yours!
How does the giving add up?
And donations like yours add up and add up and add up.
In December alone we saw some of our charities take in between $5,000.00 and $17,000.00. You guessed it: our cancer, diabetes, and heart disease charities draw in many gifts each month. Other organizations that captured hearts in the Christmas month are those reaching out to children and marginalized women. These donation outcomes are a little lower, but we were able to send several of these charities between $500.00 and $2000.00 last month. And our donors who are mindfully caring for the planet contributed to many charities, allowing us to send smaller amounts across the board.
You may be ready to move an old(er) car off of your driveway? Maybe you're tired of paying storage fees on a vehicle that just isn't getting the attention you expected it would? We can help!