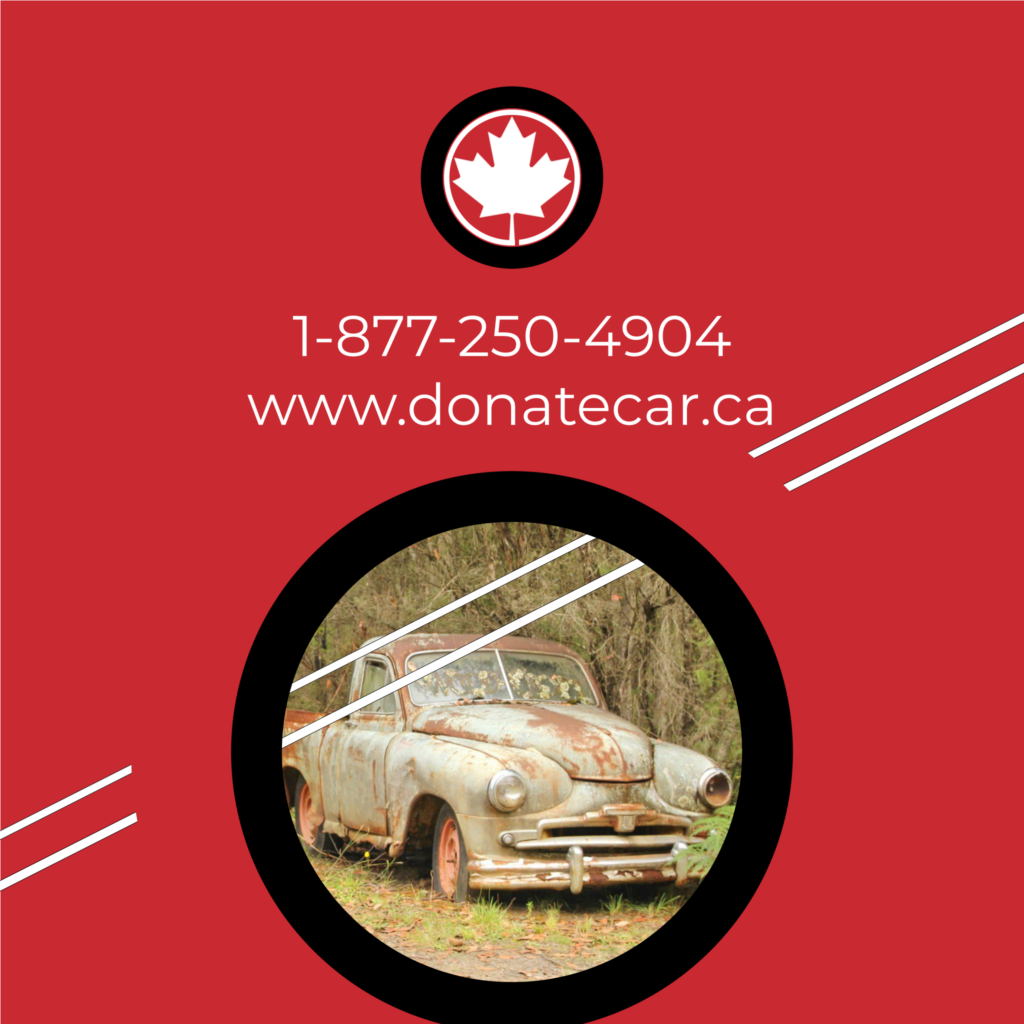 'Looking to donate a collector car? Here's what you need to know…
Can I donate a collector car?
You can! Your collector car can earn a helpful, hearty donation for any Canadian charity!
Your unique vehicle deserves a unique process. We assess every donated car, truck, van, and SUV on a case-by-case basis. You will be asked more questions than if you were simply donating a recycle-ready vehicle when you gift a collector car. This is to ensure we do the right thing by you, and by your charity.
When you submit your donation details, we will ask that you send us photos of your collector. This will help us to assess the best processing method through our program.
Our regional agents know their re-sale markets well. They will be ready to advise if they are likely to find a buyer — even for a fixer-upper!
We will ask about the visual and mechanical condition of the car. In some cases the answers to our questions will lead to us advising that the car be recycled.
Your charity of choice
Donate a Car Canada is presently serving close to 1,000 Canadian charities! When you provide your donation details you will be given the opportunity to choose the cause you love the most. They will receive the net proceeds from the sale of your car.
Sometimes the sale of a collector car can result in a high-dollar donation. Our accounting process is such that the full net proceeds need to go to the same charity. We are unable to split the donation outcome between multiple charities.
'Don't see your favourite charity on our list? Just ask if we can invite them to join our program to receive your gift!
How much is my tax receipt?
Your donated collector car may be sold at auction, or re-sold via other agents. Sales are 'as is' and 'unreserved' status (sold to the highest bidder, as a full and final sale). As the bidding outcome can vary, we cannot guarantee a specific sale result.
We do know that auction sales do not typically result in Blue/Black Book outcomes. This means that private sale may be the best way to ensure that you see the highest dollar return possible on your classic or collector vehicle.
Our auction houses and re-sale agents may take steps to promote your vintage vehicle. They may do this via online notifications to potentially interested buyers. They know their own markets well and get excited about helping out our charities in this way!
After the sale of your vehicle and our accounting process is complete we will email you a letter stating the amount of your donation. Your chosen charity will then mail you a tax receipt within 4-6 weeks of receiving your gift through us.
I'm ready to go for it!
If you would like to donate a collector car, please submit your information using our "Donate Now" feature at www.donatecar.ca or by clicking on the quick link at the bottom of this email. This process will take 10 – 20 minutes. If you have any trouble with the form, please write back here, or feel free to call us directly at 1-877-250-4904.