A corolla, according to dictionary.com,  is "the petals of a flower collectively"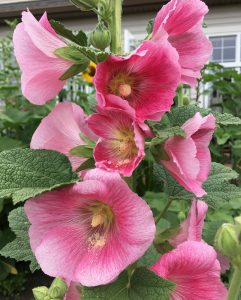 and it's origin was "corona" (crown, or garland). The car model that has adopted this moniker lives up to its royal history in providing some of the best (if not actually floral!) donation outcomes in Canada.
Every Corolla donor story is unique. We we were happy to accommodate when one of our BC donors requested,
I'm desperate to get this car gone before my pregnant wife returns from a trip. It's a part of a huge While You Were Out surprise!
Our area agent jumped-to, and the car was moved in time to help with the surprise.
Another BC donor offered his 1988 Corolla for donation. That faithful ol' car was still running! While she was ready for her last ride, we are no longer surprised when we see these very old Toyotas still humming along despite decades of driving and hundreds of thousand of kilometers on the odometer.
Your Corolla: after donation through Donate a Car Canada
Oxfam Canada will be receiving a gift of almost $3000.00 soon, and the World Wildlife Fund cleared that number, too! Not too long ago the Canada Science and Technology Museum's Corporation in Ottawa donated a display Corolla on behalf of the YMCA in Ottawa. The donation outcome? $5199.00! Many more charities will be receiving gifts of varying amounts, dependent on location and area metal values. Corolla's have a way of keeping the giving going!
We're currently processing dozens of Corolla donations, Canada-wide. Some of these cars will be recycled, and others sold. When a vehicle is re-sold through our program, it is put through a bidding process. Sometimes this is through auction. Sometimes it is posted online, ensuring exposure to hundreds of buyers. It is then sold as-is to the highest bidder. Donate a Car Canada receives the net proceeds from the sale. Then, at month end, the gift is sent on to the donor's charity of choice.
Do you have a Corolla you're considering donating? Give us a call to see if our program is right for you!