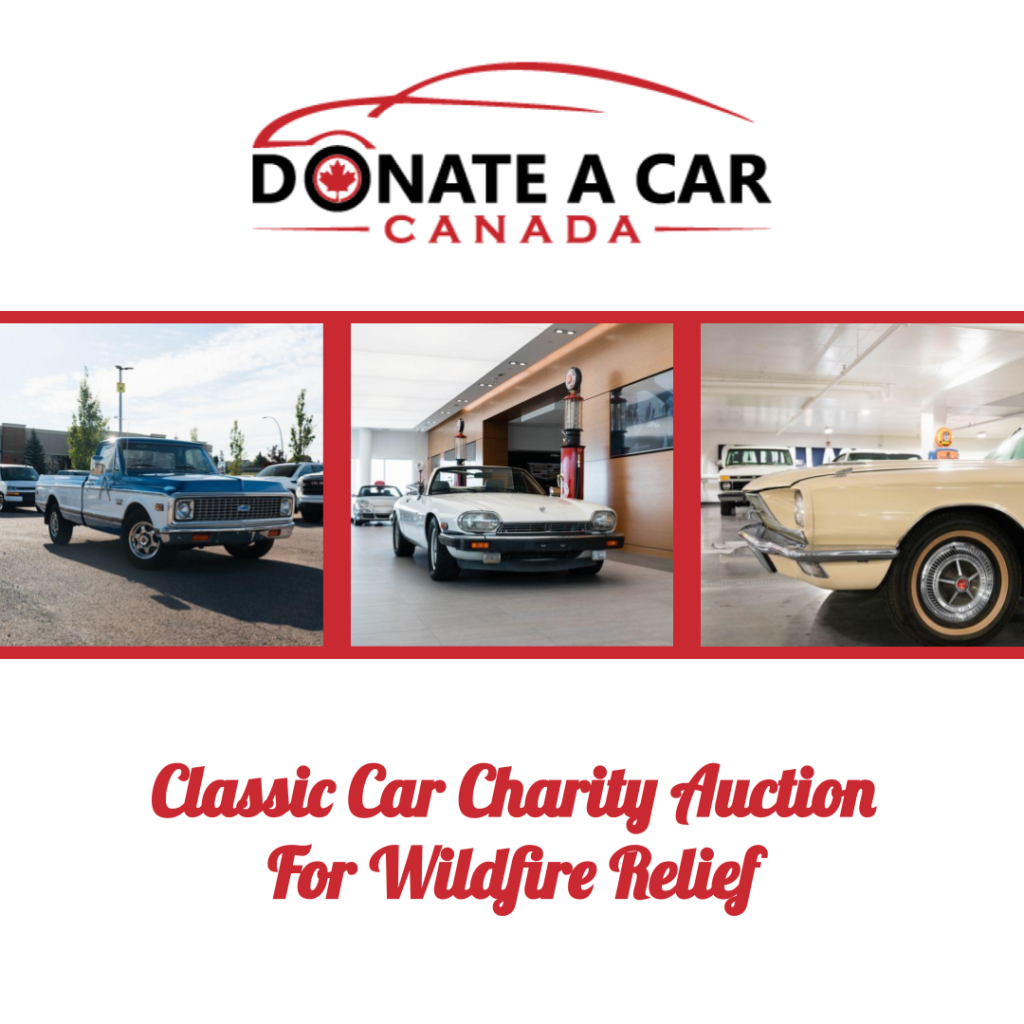 IT'S SALE DAY! Watch it live here starting at 11:00 am MST:
You don't want to miss this! Donate a Car Canada is working alongside a YYC car dealer to raise BIG donation dollars! 'Charity car auction for wildfire relief coming soon…
Charity car auction to showcase four classics
When Jack Carter Group of dealerships reached out to say they had not one, not two, but FOUR unique auction-ready vehicles for donation, we were over the moon!
Any vehicle donated through Donate a Car Canada is considered for re-sale. Wherever possible, we send your donated van, car, SUV, truck, or motorcycle through auction. Whether you are an individual donor, a business owner donating a fleet, or a car dealership supporting a cause, vehicle donations are simple, quick, free, and so generous!
Like so many Canadians, the crew at the Jack Carter Group have been moved by this summer's wildfire crisis in Canada. They wanted to make a difference doing what they know best: cars! It was of utmost importance to their team that the proceeds from their donated vehicles go to the cause they all care about so much, the Canadian Red Cross.
The cars
'66, '68, '72, '89 | Charity Car Auction making magic with four special numbers
Auction-ready and just so pretty! Jack Carter Chevrolet Buick GMC Ltd. is donating four absolute beauties on behalf of Canadian Red Cross wildfire appeals.
Soon to be up for sale at Regal Auctions in Calgary, Alberta (with helpful condition notes from the car dealership):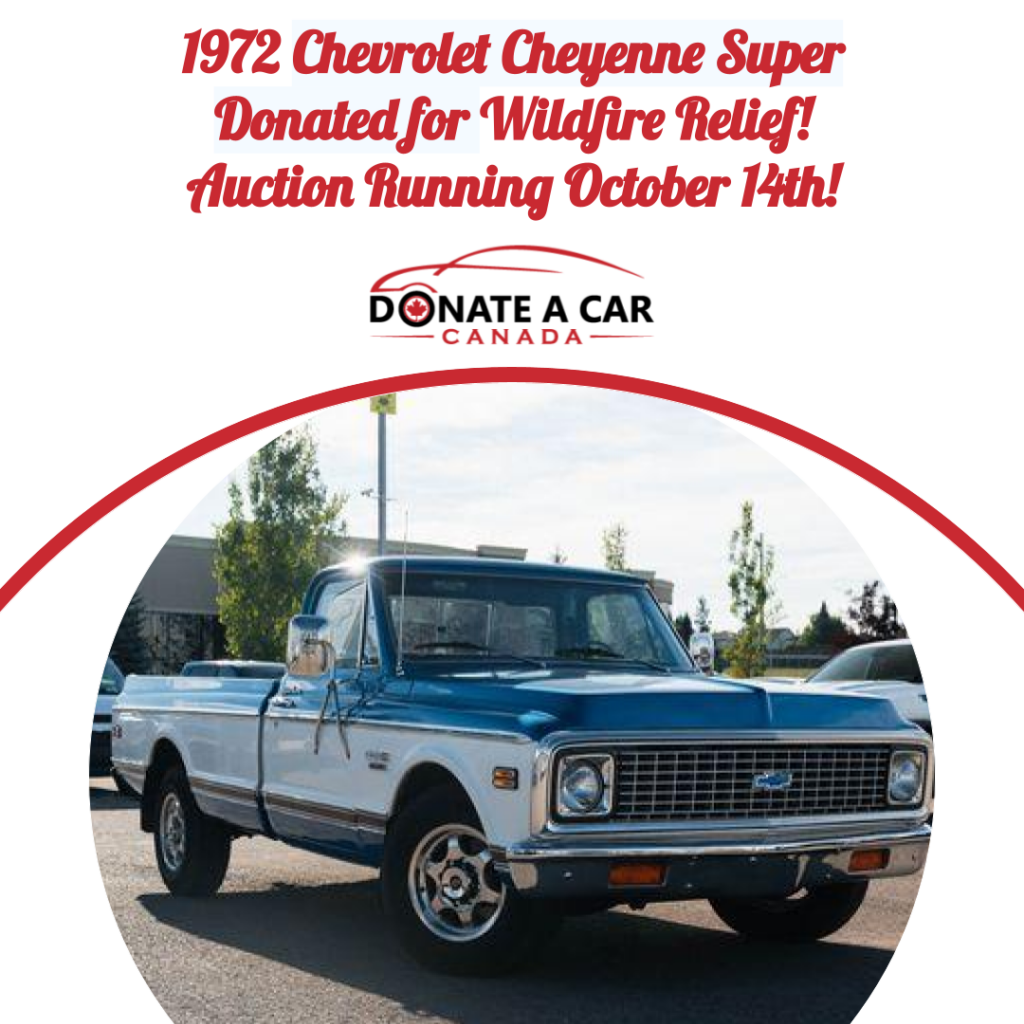 First on the list, a 1972 Chevrolet Cheyenne Super: "Restoration complete about 15 years ago – about 30,000 miles after restoration. Fully maintained and driveable. A binder with pics etc is available for reference. This vehicle has been fully restored…"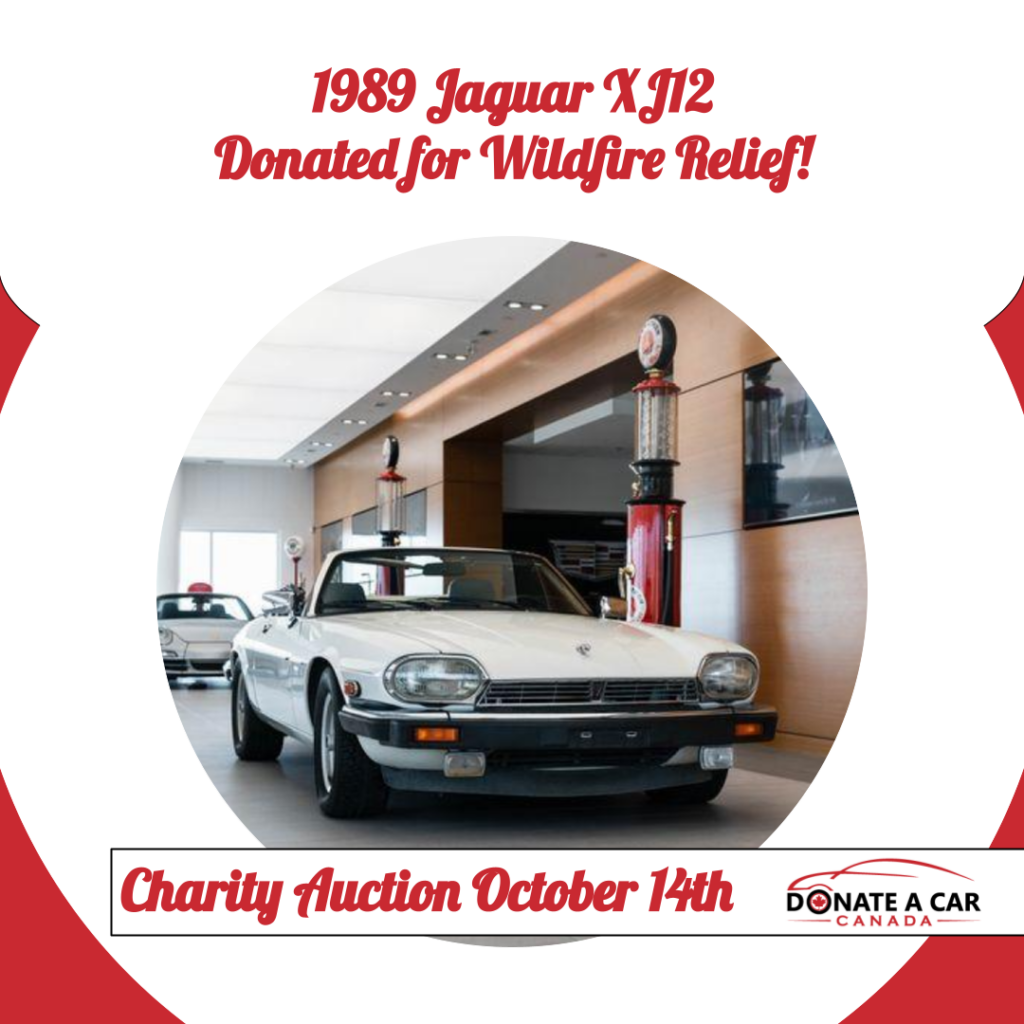 Then, a 1989 Jaguar XJ12 makes the roster: "The XJ12 Cabriolet was reserved for only the wealthiest, discerning buyers and this is a good one. With only approx 40,000 original miles, it is in beautiful original condition and looks every bit the part a Jag should. Having just had and extensive service it is reliable and ready."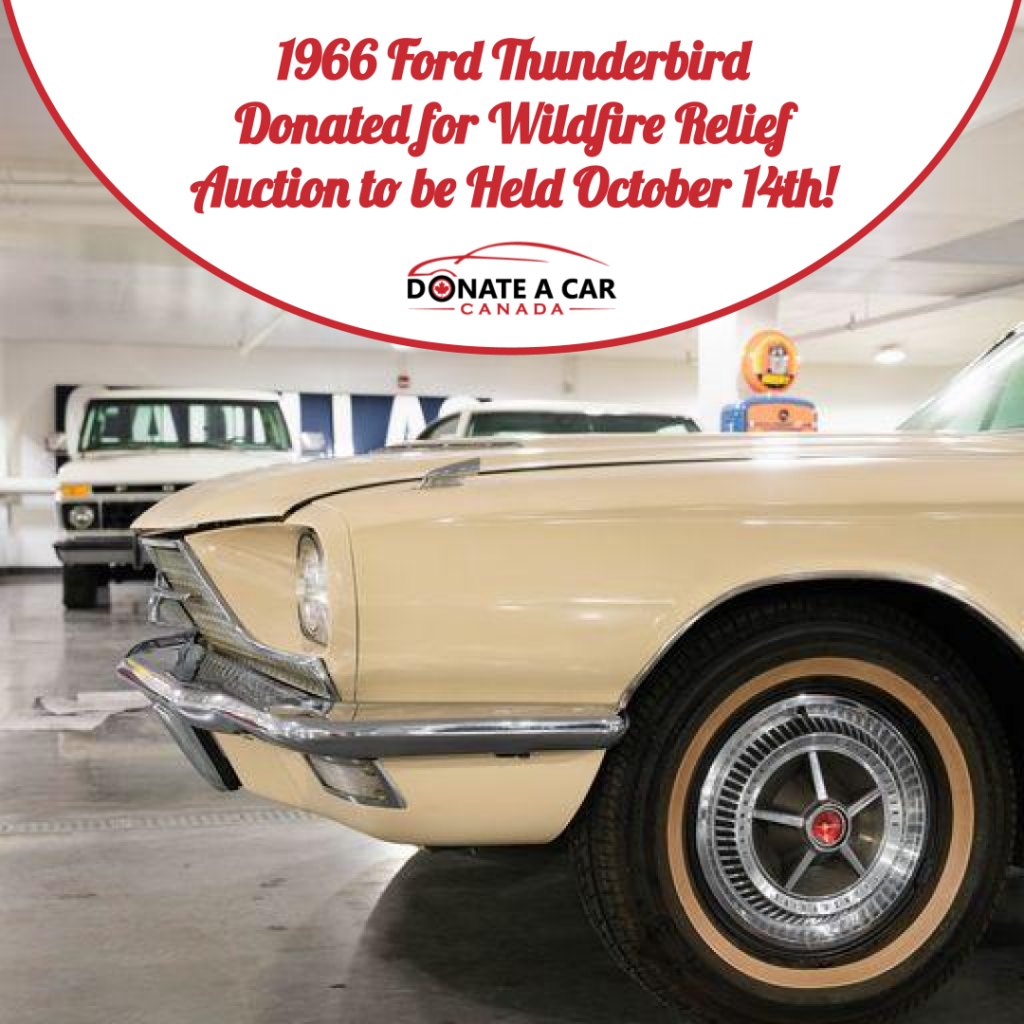 Not to be outdone, a 1966 Ford T Bird: "Fully restored in 2014 with an appraisal done at that time. Really unique vehicle in great condition. Perfect for a vintage car collector."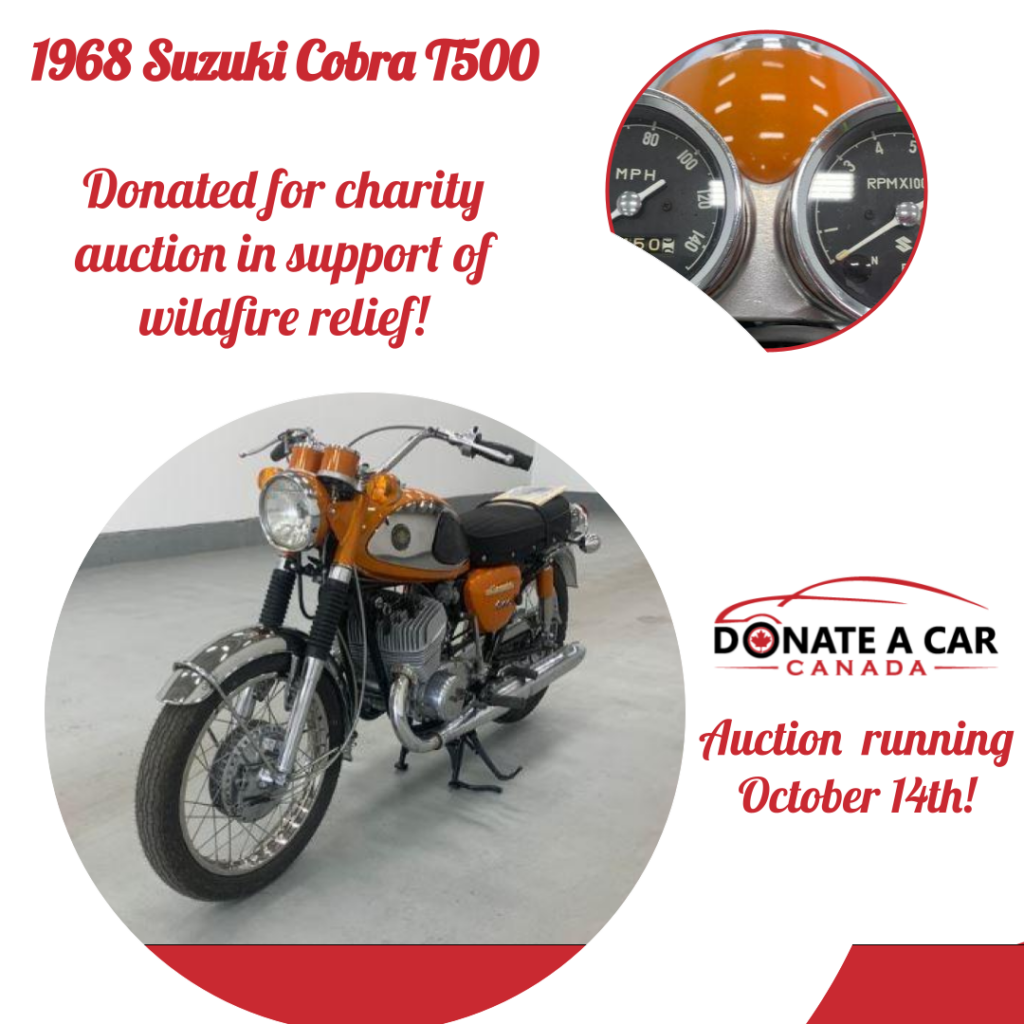 And last, but certainly not least, a 1968 Suzuki Cobra T500: "Two stroke Bike, low km but may have been rolled over."
The Cause
It's your car, your charity of choice here at Donate a Car Canada. For the Jack Carter Group it was important that the funds from each donated vehicle be specified to different affected regions through the Canadian Red Cross. Wildfire relief is needed in several provinces this year. For that reason, each sale will have unique impact:
That zazzy Suzuki Cobra will be sold to build the St. Mary's River wildfire appeal.
Then, the Shushwap, BC 2023 fire appeal will be helped by the sale of the Jag.
What better way to honour that ol' T-Bird than by sending the sale proceeds to the Yellowknife, NWT wildfire appeal?
And the proceeds from that 1972 Chevrolet Cheyenne? Much needed donation dollars will be sent to the Kelowna appeal.
October 14, 2023 is sale day!
UPDATE! Today at 11:00 am MST! WATCH IT LIVE HERE: Regal Auctions Ltd. Excited to follow along with this inspiring story of generosity, curiosity, and car-loving-fun? Follow our Donate a Car Canada socials! You can explore the dealership and auction house feeds to stay with the buzz, too.
Inspired to make your own donation?

Click or call today! We would love to work with you on raising a valuable donation for the charity you love. Your vehicle (running, or not) can be recycled or re-sold for any Canadian charity.
First, fill in your online donation form (this takes less than 10 minutes).
Then, watch your inbox for an email outlining next steps. Next, you'll receive a phone call from your supporting tow agent to arrange your free tow.
Finally, it's just a matter of waiting for your tax receipt!
Follow us! Find us on Facebook, Instagram, or Twitter. We love to showcase amazing donors and charities in every province in Canada!