I was talking with one of our hard-working towing agents this morning. After a bit of shop talk, he said, "I love your donors. Every last one of them is so nice." This comes as no surprise to us! One of the proofs? The double-donation generosity we often see. Just recently a Calgary family donated 2 vehicles to their charity of choice! Who received their gifts? The Cerebral Palsy Association in Alberta.
The CPAA's mission is to
… enrich and support the lives of children and adults with cerebral palsy and other disabilities through our programs and services. (They) also collaborate with other organizations to promote awareness, acceptance and understanding for persons with disabilities to live, learn and work in the community.
Their Life Without Limits Gala is another way for Alberta residents to connect. You can support the work, research, and support of this joyful charity. This is their 10th annual gala, and it's coming right up (on May 7th), so don't miss out!
Cerebral Palsy the cause of choice for one Alberta family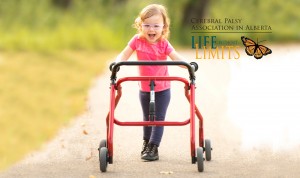 One trusty Sonoma with high mileage and in need of muffler repair, and one worn out Integra were our Calgary family's means of gifting the charity they love. With the Sonoma bringing a donation of $673.25, and the 20 year old Integra another $100.00, the benefit to the CPAA is a win all 'round.
The cause you care about will have many ways of inviting your support. Check out their web pages, engage in their events, and consider unique donation options (like vehicle donation) in supporting the charity you love!