Cats, dogs, horses, pigs, wolves…even donkeys! We serve charities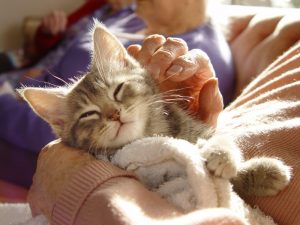 specializing in all sorts of critter care. One BC donor gave her Mazda to one such charity with a happy result!
Cats benefit from trusty SUV
Cats Anonymous is set to receive a strong donation from H.D. She wrote,
SUV runs like a dream – love it and would keep it but I'm living with and taking care of my parents. I use their car to take them to appointments and do the shopping so my car just sits in their driveway!

I rarely took it on the highway. Used mostly for shopping and taking the dogs out to the park! No scratches or dents that I know of and never been involved in an accident of any kind. I bought it brand new and I've been the only driver. It has been serviced by Mazda regularly and has only ever had to have tune ups. Nothing has ever gone wrong with it. Extremely reliable!
The angel is in the details
We love hearing our donor's stories! When you fill in your online donation form you'll have the chance to give us the particulars. You can see as little, or as much as you like. The more we know, the more accurately we can assign to process.
Our BC donor went on to note,
"Two of the tires have a slow leak so they need fixing or replacing. Also the passenger rear mirror is broken – just the mirror, the casing around it is intact. Oh, the passenger rear brake light cover is broken and needs replacing. The light works fine, so just the red cover needs replacing."
Just a matter of finding the right buyer
With those helpful details in sight, we assigned H.D's SUV to our auction house. A little spit 'n polish and some patience later, and voila! The right buyer rolled through the auction lot and made a sturdy offer.
Cats Anonymous has their gift waiting for them in the mail. If this cause, or any one of the many animal charities we have benefiting here, is your charity of choice