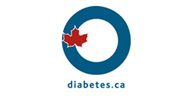 "I'd like to remain anonymous, if I could?" Our Canadian Diabetes Association and AARCS donor, Connor, voiced a preference often repeated by our vehicle donors. Donate a Car Canada has changed his name to honor his request, but his kindness and good humor come through in every word as we talk about the three vehicles he has submitted for donation since he first discovered our program in 2012.

Canadian Diabetes Association
"Donating to the (Canadian Diabetes Association) seemed like a good idea at the time; they'd been around for a long time and they do good work." A family member with diabetes helped make the choice to designate his first vehicle donation to the cause of supporting people affected by the illness a simple one. Connors recycle-ready Toyota contributed to the work of informing, researching, educating, and advocacy for those touched by this far-reaching disease.
AARCS
And then along came Chester. Chester is Connor's rescue dog. A shepherd mix that brings a lot of joy and tenderness into Connor's life, Chester's adoption was facilitated through the Alberta Animal Rescue Crew.
"We were so happy with him, and (AARCS) was so easy to work with!"
We give to the things that have our hearts, and Chester + Alberta Animal Rescue Crew have Connors! In the winter of 2015, he donated the proceeds from two separate Donate a Car Canada
donations to the animal rescue, gifting them with over $1300.00! With a generous outcome of around $200.00 resulting from the sale of his '01 Saturn when her transmission gave out, just over $1000.00 of that double donation was the outcome of the donation of an SUV.
Honoring Chester and the charity (not to mention the friends that share Connor's habit of helping with animal rescue) through his gifts directly impacts the Alberta Animal Rescue Crew. They have just opened an Edmonton operation, and they diligently pursue their mission to rescue, rehabilitate, and re-home abused and neglected animals throughout the province of Alberta. Connors $1300.00 will be stretched as far as it can be, and put to great work!
Connors generosity of spirit and his quiet diligence in doing good for others is the heart of so many of our receiving charities. We feel we can speak on behalf of both the CDA and AARCS in thanking him for his practical compassion!