The BC Children's Hospital Foundation is heartwork all the way! You won't believe how many donation dollars your car donations earned for the kiddos!
Canada's kids and your old cars
We work alongside children's charities like the BC Children's Hospital Foundation, coast-to-coast.
Donate a Car Canada is partnered with close to 1,000 charities at the moment. Your donated car, truck, van, or motorcycle. Children's charities galore. Your choice!
Our partnership with BCCHF began in 2013 when a donor requested to donate specifically to BC Children's Hospital. Many of our donors have personal connections with the hospital. They have kids and extended family directly impacted by the incredible work and healing BC Children's does. We look forward to witnessing the enthusiasm our donors have when they participate in this shared opportunity to support a foundation impacting so many lives.
BC Children's Hospital weighs in
You can find us Tweeting, posting, and blogging about our charities throughout the year. From time-to-time, they do the same! We love this because we know it brings awareness to their donors that car donation is a great way to give.
Earlier this month, the foundation posted,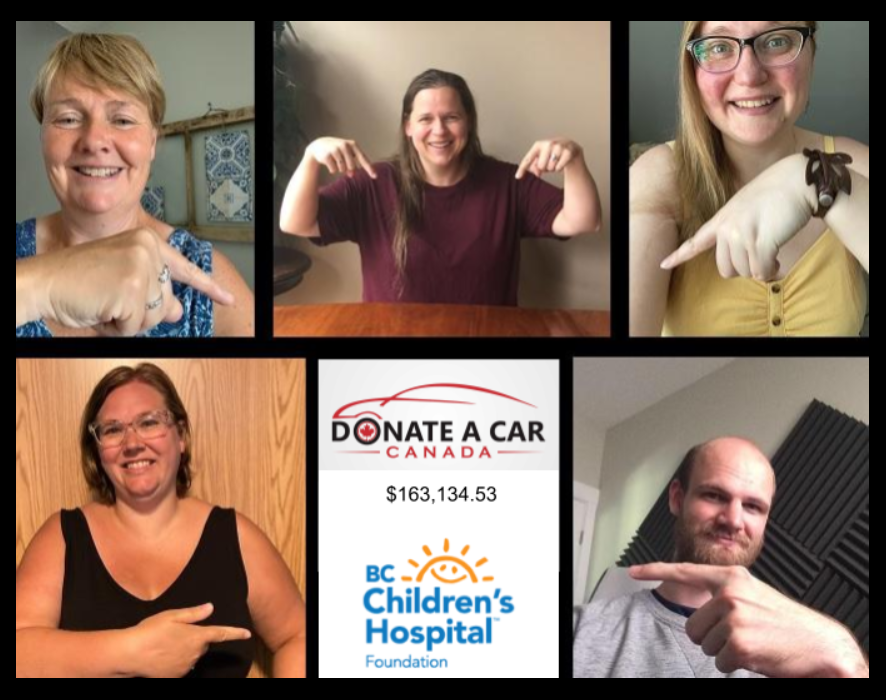 "Thank You, Donate A Car Canada, for your incredible support of the hospital through the years, raising over $163,000 for BC's kids through your Charity Car Program. Your support helps kids across the province receive the expert care and treatment they need."
Why BCCHF needs you
Your regional children's hospital foundation needs you. If you're in BC, or have loved ones impacted by care in that province, learn more on BC Children's Hospital Foundation website. "(They) support the only hospital in the province devoted exclusively to the care of children…in the largest geographic region of any children's hospital in North America! One million kids in BC and the Yukon count on BC Children's for specialized care."
Donate your unused or unwanted car, truck, van, or motorcycle for the foundation today! Free tow and a tax receipt for you. Monies-in-hand for the foundation and their incalculable reach!