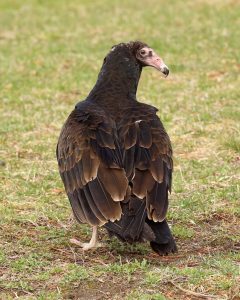 Wildlife sanctuaries are well represented on our list of charities. Do you remember Vic the Vulture? His story led to Shades of Hope Wildlife Refuge joining Sandy Pines Wildlife Centre on our list of causes to choose from.
The good Samaritans that ensured Vic the Vulture would survive the winter have sent us a stirring update. Read on to learn where Vic is now.
We were delighted with Vic's wildlife story in February! The vulture won our hearts thanks to Mark and Laura's hearty efforts and beautiful story telling. Furthermore, he gave Shades of Hope Wildlife Refuge the opportunity to get connected with our program. Happily, February's adventures were not the end of the story!
Wildlife sanctuaries restore Vic's health
Mark and Laura have stayed in touch with the wildlife refuges that originally responded to their requests for help. It takes a village of caring humans to help hurting critters, and Vic was no exception.
Mark and Laura write,
"I have an update on Vic the Vulture. He was rehabilitated over the winter at the Sandy Pines Wildlife Centre in Napanee, Ontario. This past weekend he was shipped back to Gail and friends at the Shades of Hope Wildlife Refuge in Pefferlaw, Ontario. They asked if I would like to pick him up and release him in the area where he and his family were from.
I was only too happy to help out! For his release, I had a place near the King's Wharf Theater in Penetang in mind. Vultures can be seen to soar along a ridge by the dozens there.
Soaring
It was the perfect place and time for the release; the other vultures were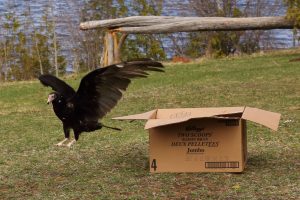 soaring the ridge. We opened the box by the shore and he jumped out.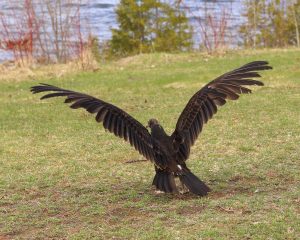 After a few moments he raised his wings and caught the stiff breeze blowing in from the bay and he was easily aloft.
Within moments he was way up high and circling about.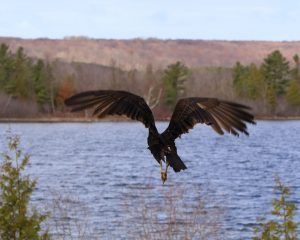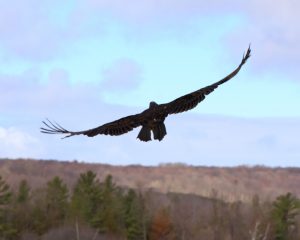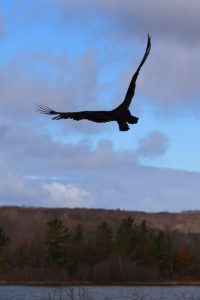 Soon two other vultures came by to join him. It was very touching! Vic is soaring with his brothers and sisters!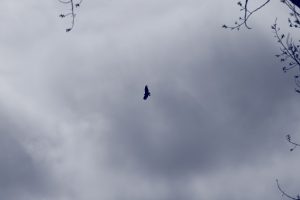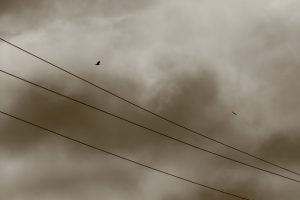 The rest is up to him; I hope he can learn to forage for himself and that he finds lots of food to eat. Of course there is always Mark and Laura's restaurant if he feels a hankering to visit."
Mark and Laura's wildlife adventure has been a joy for us to follow. Inspirational. Heartwarming. Hopeful. Their exemplary care for the planet and one of its own is stirring indeed.
And don't forget: The work that Sandy Pines and Shades of Hope are doing is ongoing. If Vic's story captured your attention, you might want to contribute to similar work. You can help. Visit the charity websites we have linked in this blog. See what these hard-working teams are doing for Canadian wildlife. Join in where you can. And, if you have a car you'd like to give to the cause…
Donate a vehicle on behalf of Sandy Pines, Shades of Hope, or another wildlife charity!

Mark Newton and Laura Mattice generously provided all photos and story.