Appreciation for our four-wheeled helpers, combined with a personal mission of selfless giving through Donate a Car Canada is a win for Canadian charities! Like an additional member of the family, or a beloved pet, we form attachments to the cars that serve us well. "Subie" is one such car, and her owner's habit of living vibrantly is having a big impact.
Kim Donovan knew right away that her 2006 Subaru Impreza purchase was a great decision for her family!
Within the first week (we) had it loaded to the brim as I moved my eldest daughter to Edmonton to go to University.  We couldn't believe how much fit in the back and it was a dream to drive on the snowy Alberta roads.
Over the years, Kim tested Subie's limits, putting over 240,000 BC and Alberta kilometres on the car. Every Canadian driver knows the challenges a change in weather can bring to the daily commute, or an inter-provincial road trip. Ms. Donovan's Impreza never failed her no matter what Mother Nature  brought her way!
"It was reliable and sturdy and an absolute joy to drive." Subie took a pounding through hail storms, and even a few fender benders, but she always got everyone home safely.
Kim has a Howard Thurman quote attached to her email signature that reads, "Don't ask what the world needs. Ask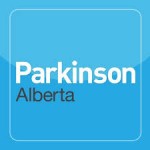 what makes you come alive, and go do it. Because what the world needs is people who have come alive." When it was time to set her Subaru up for one last drive for the Donovan's, Kim put practical action to those affirming words. Her inclination to vibrantly and joyfully impact her world brought her to us here at Donate a Car Canada, where she was excited to discover that she could extend Subie's legacy by donating the car to the Canadian charity of her choice.
I decided on the Parkinson Alberta Society as my husband's father has been suffering with Parkinson's for the past several years.  It seemed fitting that the car that took a licking and kept on ticking should fund a very worthy and deserving cause.  I was proud to turn the keys over to the auction house…
…but letting go isn't easy, and it was tough to say goodbye to her faithful silver Subie. Gratitude toward the Parkinson Alberta Society, for their efforts in research and practical support for folks living with Parkinson's, helped ease the transition. A successful sale at auction resulted in a gift of $2204.00 to the charity, and this well-loved Impreza will keep right on driving for a new owner!
"Some day a cure may be found  — maybe with a little help from Subie!" We echo Kim's hope, inspired by her challenge to make our lives, and our giving efforts, count!